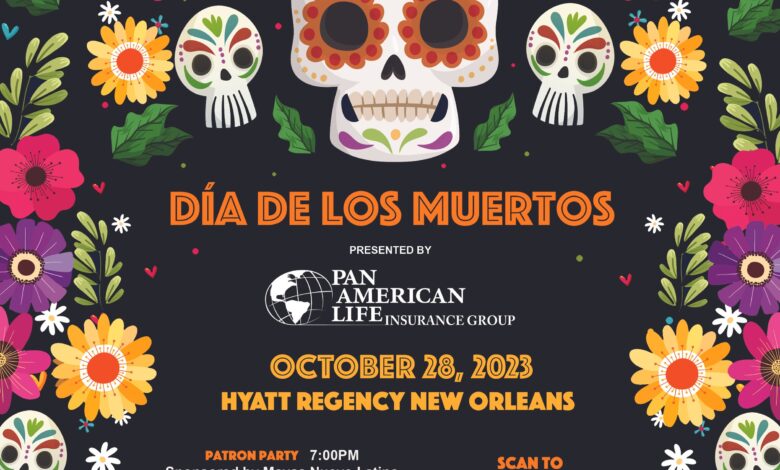 October 28, 2023 |
Día De Los Muertos
We are proud to announce that the fundraiser voted the "best dance party of the year" by St. Charles Magazine is once again to take place on October 28, 2023, at the Hyatt Regency New Orleans. The 2023 Azúcar Ball will be presented by Pan-American Life Insurance Group.
This year's theme for our Ball is "El Día de Los Muertos" (Day of the Dead) an old tradition and festive remembrance of Mexico with all the colorful fun, music, and entertainment that occurs during this fascinating celebration of life. We hope that the pent-up demand for dancing and celebrating will encourage you to put on your dancing shoes and join us for the best Azúcar Ball yet!
The event will start with a fabulous Patron Party at 7:00 p.m. generously sponsored by Mayas Nuevo Latino Cocina.
Tickets click-> HERE