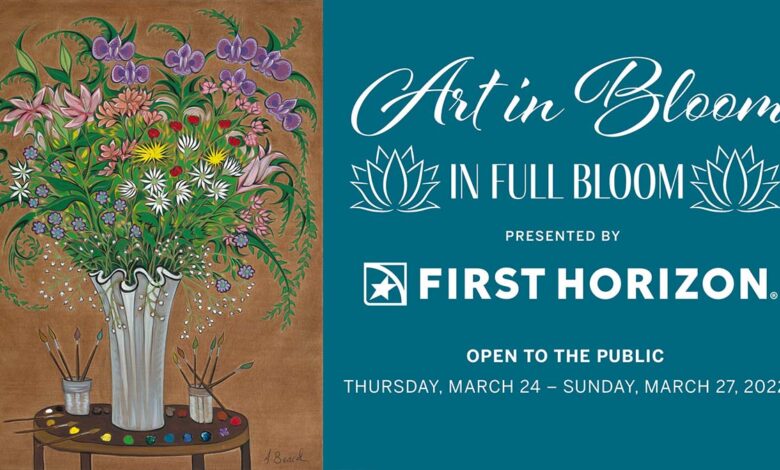 Art in Bloom 2022: In Full Bloom Presented by First Horizon
One of the most anticipated springtime events in New Orleans, Art in Bloom showcases spectacular floral designs created by garden clubs, floral designers, and creative talents from New Orleans and beyond.
This year's theme, In Full Bloom, celebrates, through floral expression, a renewed joy for togetherness. In addition to fabulous floral installations on view for five days at NOMA, Queen Nefertari's Egypt will also be on display during Art in Bloom. Nefertari, the royal wife of Pharaoh Ramesses II, is linked to some of the most magnificent monuments of ancient Egypt.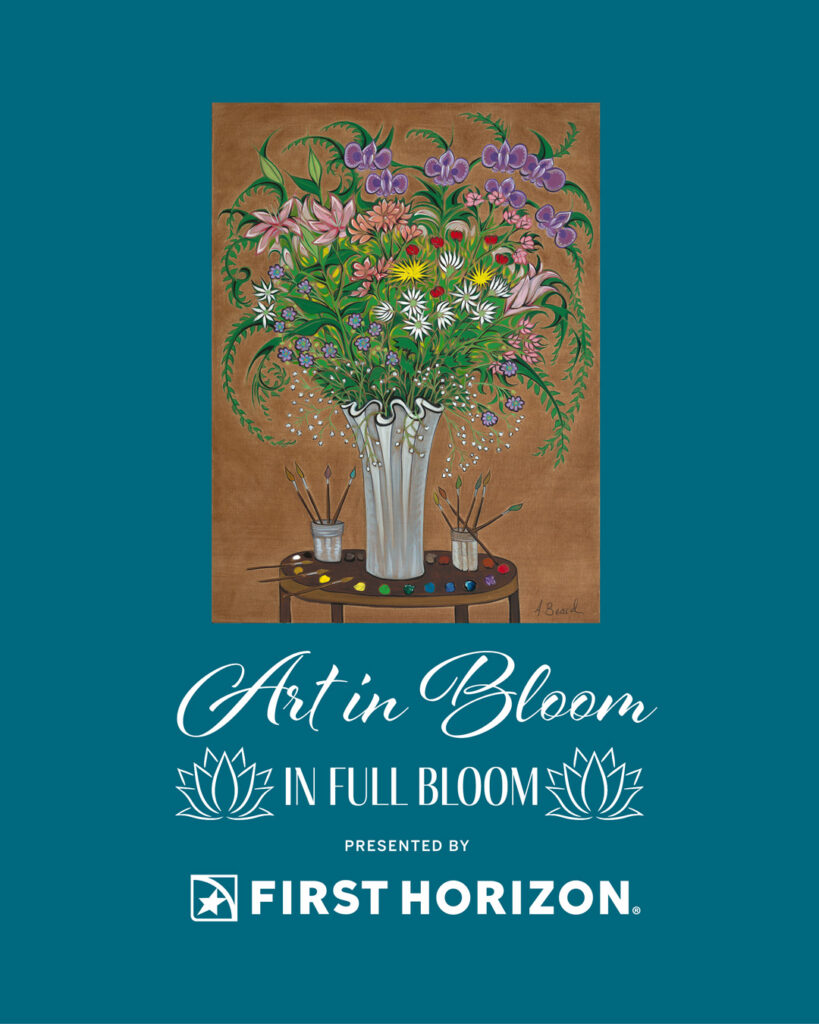 Art in Bloom 2022 Details
Patron and Preview Party | Wednesday, March 23, at NOMA
Kick-off Art in Bloom with cocktails, cuisine, live music, and a silent auction featuring original works of art from established and emerging talents.
Art in Bloom Lecture Series | Thursday, March 24, at NOMA
Dr. Jim DelPrince is an Associate Professor and Horticulture Specialist with Mississippi State University and leader of the Master Floral Designer program, a Laureate Member of the American Institute of Floral Designers, and recently inducted into the Society of American Florists' American Academy of Floriculture.
In 2016, DelPrince won the coveted Award of Service to the Floral Industry from the American Institute of Floral Designers. He has authored or co-authored books on floral design, interior plantscaping, floristry history and terminology, and numerous scholarly articles and publications. This year Jim will be working with MSU faculty to aid Mississippi, Louisiana, and Alabama Christmas tree growers to build their value-added product business by selling and marketing wreaths, swags, garlands, and arrangements.
For over 20 years, Christopher Spitzmiller has created iconic ceramic lamp designs. He began his career in 1996 in Washington, D.C., then moved to New York City in the fall of 1999, where he continues to create his one-of-a-kind lamps with a crew of skilled artisans. Christopher's work is often featured in celebrated publications such as Architectural Digest, Town & Country, Elle Décor, Veranda, The New York Times, and The Wall Street Journal. He has had the honor of making lamps for the Oval Office, the past four White House Administrations, the Blair House, and many other distinguished American homes.
As of late, Christopher has expanded his designs to tableware and other ceramic accessories. When not in the Studio, Christopher can be found at his farm in Millbrook, NY gardening, beekeeping, making jam, cooking for friends, or tending to his flock of heritage breed chickens, all captured in his book A Year at Clove Brook Farm.
Luncheon and Fashion Show featuring looks from SOSUSU and Tanya Taylor | Thursday, March 24 at City Park's breathtaking Pavilion of the Two Sisters
Your support provides critical resources for both NOMA's educational initiatives and exhibitions and the Garden Study Club of New Orleans' community projects. We would be honored to list your name as one of this year's generous patrons. Art in Bloom ticket(s) or sponsorship includes admission to the museum's permanent collection and the floral displays on view. During this year's Art in Bloom, NOMA is pleased to present the blockbuster exhibition: Queen Nefertari's Egypt. If you would like to view Queen Nefertari's Egypt during Art in Bloom, you may purchase tickets online at my.noma.org/events/ or call 504-658-4220.
Learn more about tickets – HERE.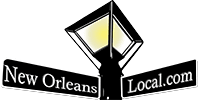 New Orleans Local is your best resource for the latest events happening around the city. Whether you are looking for festivals, parties, theater, charity events or events for kids, we have everything you need to be in the "know."  Our Calendar of Events welcomes any organization or business to submit events – HERE – to help let our community know what is happening around town. Everybody knows about Mardi Gras, but do they know about the latest charitable event, local marathons, holiday events, or reveillon dinners? Submit your event with a great photo, so we can let people know what events you want to help to promote in the New Orleans area.  Laissez Les Bons Temps Rouler!