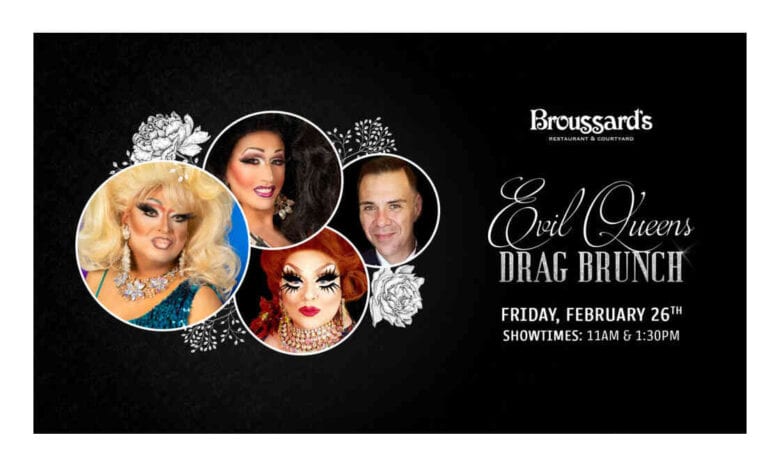 Are you looking for a devilishly good time? Then there might be an interesting brunch for you to go to on Friday, February 26, 2021, at Broussard's Restaurant & Courtyard – The Evil Queen's Drag Brunch. Explore your inner evil queen with the queens of Southern Barbitchuates. Come see Monalot Fontaine, Gia Giovanni, Sable Starr and M.C. – Poodle.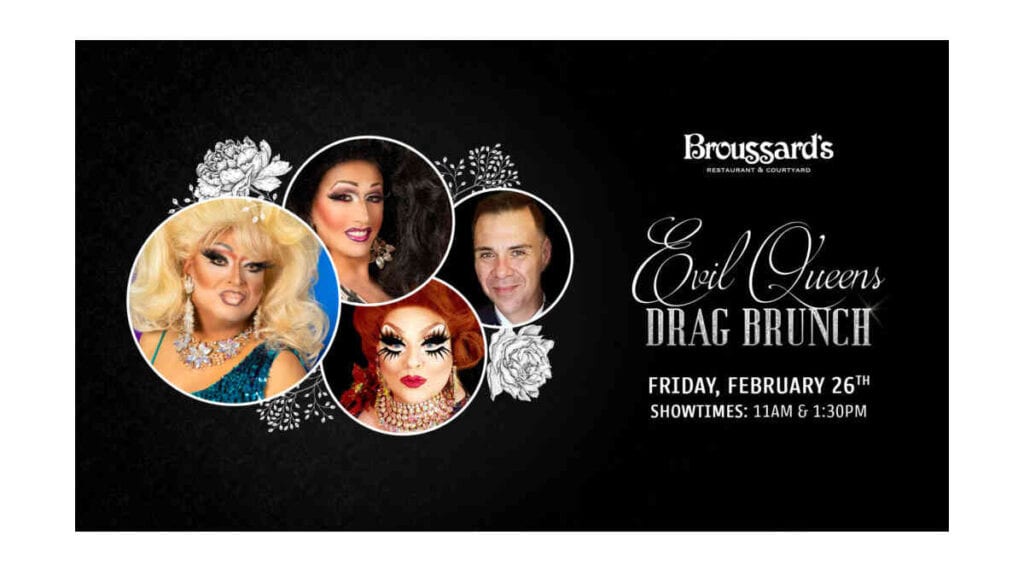 Broussard's Evil Queen Drag Brunch Details
The Broussard's Evil Queen Drag Brunch will be held on Friday, February 26, 2021, at 11AM and 1:30PM at Broussard's Restaurant & Courtyard located at 819 Conti Street. There will be a three course prix fix meal for $50 (Tax and gratuity not included). All Covid safety measures will be enforced for the safety of the guests, performers and staff at the Evil Queen Drag Brunch.
About Broussard's Restaurant & Courtyard
"Broussard's first opened its doors in 1920 when prominent local chef Joseph Broussard married Rosalie Borrello and they moved into her childhood home on Conti Street. They lived in the apartment upstairs, while Broussard worked downstairs to create a five-star restaurant where he masterfully combined the local Creole cuisine with classic French dishes inspired by his formal Parisian culinary training. In 1966, longtime steward Joseph Segretto took over, and in the 1970s, he renovated the restaurant with the Marcellos. Beginning in the 1980s, Evelyn and Gunther Preuss graciously maintained the restaurant for decades, until the Ammari family acquired it in 2013." ~ Broussard's Website.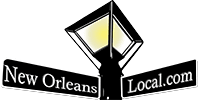 New Orleans Local is your best resource for the latest events happening around the city. If you like the theater, we've got you covered with all sorts of great safe events and lots of virtual events. Whether you are looking for festivals, parties, theater, charity events or events for kids, we have everything you need to be in the "know." Our Calendar of Events welcomes any organization or business to submit events and happenings – HERE – to help let our community know what is happening around town. Everybody knows about Mardi Gras, but do they know about the latest charitable event, local marathons, holiday events, or reveillon dinners? Submit your event with a great photo, so we can let people know what events you want to help to promote in the New Orleans area. Laissez Les Bons Temps Rouler!