Despite some rain and a cool breeze hundreds, if not thousands of carolers found their way to Jackson Square on Sunday, December 22 for Caroling in Jackson Square. Did you know that the beloved New Orleans Holiday tradition started almost 65 years ago? Caroling In Jackson Square has been growing ever since. Locals and visitors come to the square pick up a song book and a candle and sing our favorite holiday songs together.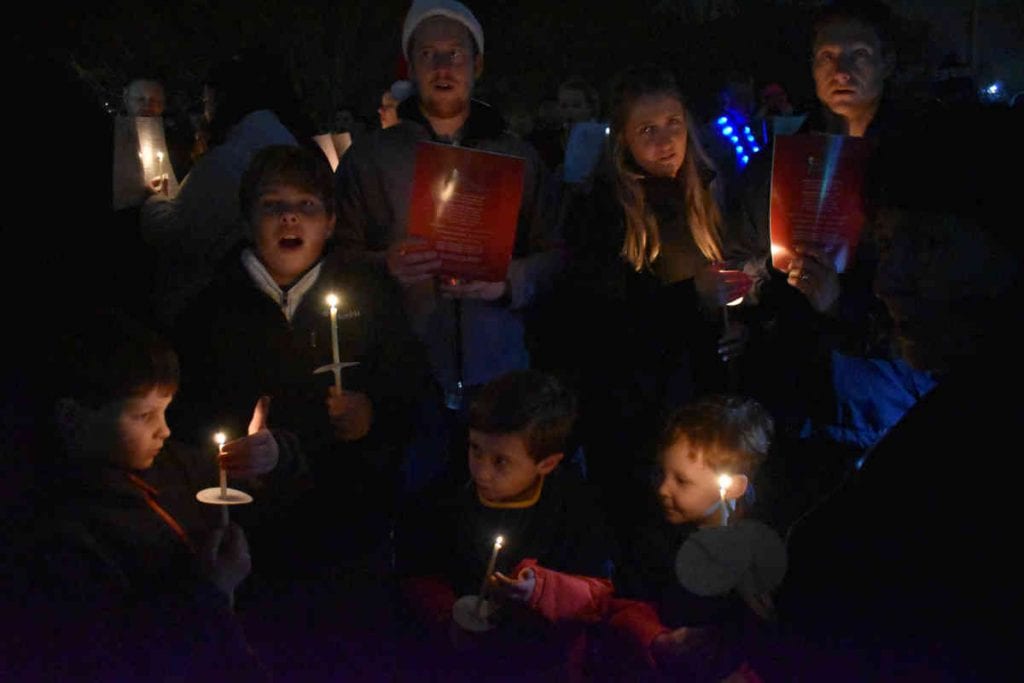 The rainy and cold weather did not stop people form pouring into the square. Volunteers with One Brick Volunteering Made Easy helped handing out songbooks and candles. Unfortunately, because of the windy conditions carolers had a hard time keeping their candles lit this year. Some tried to shield their candles from the wind with their songbooks, others just used their hands. Caroling in Jackson Square is always a fun experience for the entire family. The event is always free and open to the public and every year everybody is welcomed to join in. Just like every year there were long lines of carolers trying to make into the square.
This year carolers sang all time favorites like "Oh Little Town Of Bethlehem," "Jingle Bells," and "White Christmas," but also jazzy tunes like "Christmas In New Orleans." Just like every year "Silent Night" was the last song of Caroling in Jackson Square.
Don't miss this beloved New Orleans holiday tradition. Next year Caroling In Jackson Square will take place on December 20 and in 2021 the event is scheduled to take place on December 19th.
Never miss anything happening in the city: www.neworleanslocal.com