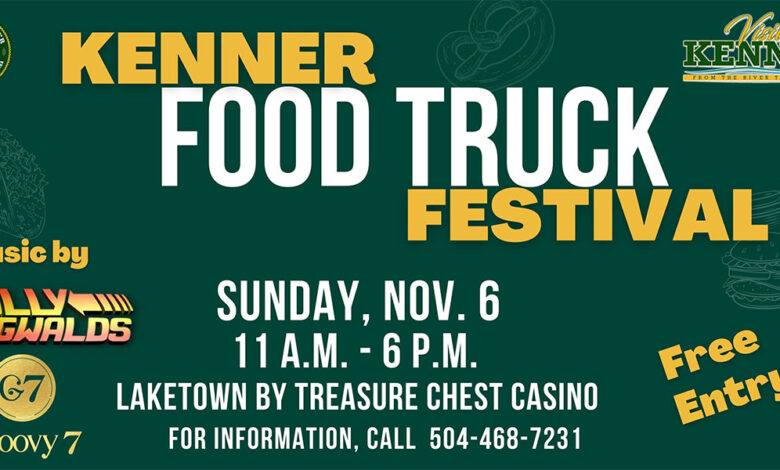 November 6, 2022 |
KENNER FOOD TRUCK FEST
Location: Laketown
Address: 5050 Williams Blvd , Kenner, LA 70062
Time: 11:00 AM to 6:00 PM
Price: FREE
The city of Kenner will host its inaugural Food Truck Fest on Sunday, Nov. 6 from 11 a.m. to 6 pm. in Laketown near the Treasure Chest Casino. Join us for live music by Groovy 7 @ 11:30am and The Molly Ringwalds @ 3pm, as well as activities and of course food truck cuisine.