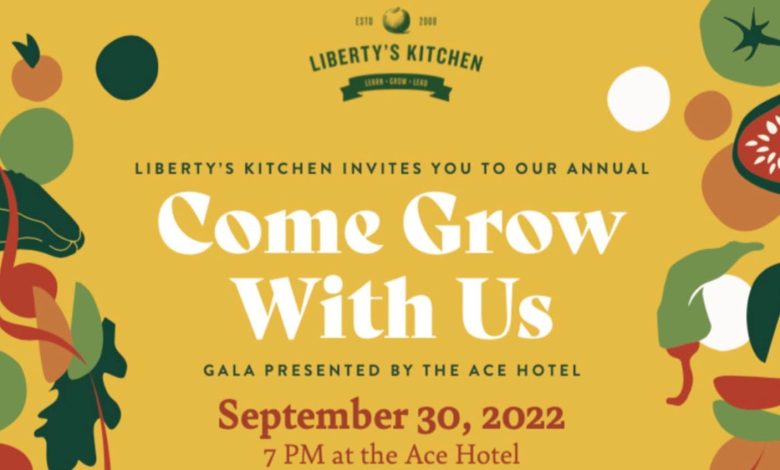 September 30, 2022 |
Host Committee
Michael Hecht, Co-Chair
Aaron Motwani, Co-Chair
Herb Anderson * Don Carrere * Maria A. Newman Carrere * Stephanie Carter * Charlie Fontenelle * Nicole Jolly * Lynn Long * Robyn Napier * Tiffany Oestreicher * Nicole Caridad Ralston * Howard Rogers IV * Lauren Siegel * Hamilton Simons-Jones
Liberty's Kitchen provides pathways for youth to create and achieve their vision of success through workforce training, leadership development, and support of healthy lifestyles.
Since our launch in 2008, we have trained nearly 1000 young adults in our workforce readiness program. Each year, our annual gala makes it possible to keep this life-changing programming going into the coming year.
This annual event features delectable cuisine from some of New Orleans' most celebrated restaurants, live music, inspiring stories, and much more!
Planning is underway for next year's gala. Want to get involved with Come Grow With Us 2022?
Email us today.
Tickets click -> HERE