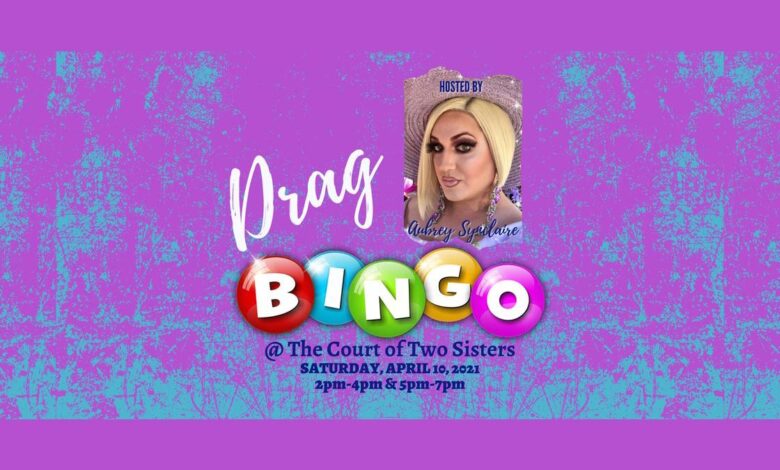 BINGO! This is certainly not your everyday BINGO game , This is DRAG BINGO hosted with Aubrey Synclaire,  a New Orleans entertainer that knows how to keep the game interesting. On Saturday, April 10, 2021, guests are invited to the Court of Two Sisters for either brunch or dinner. Guests will enjoy four games of BINGO with prizes, a performance by Aubrey Synclaire, two course brunch or dinner, and a cash bar with drink specials available. 
About Drag Bingo with Aubrey Synclaire
Drag Bingo will take place on Saturday, April 10, 2021, with two seatings – 2pm and 5pm offering a delightful menu. Aubrey Synclair will be your host for the event and will even be performing. Aubrey Sunclair has won many awards including Miss Gay Fleur-de-Lis USofA 2017, Miss Louisiana Continental 2015, and Miss Gay Splash America 2013 just to name a few.  Learn more about the brunch – HERE. 
The price of the event is $45 per person plus tax and gratuity.  
Ticket price includes:
– 4 games of BINGO with prizes
– Performance by Aubrey Synclaire
– Two Course Brunch or Dinner
– Non-alcoholic beverages
The menu includes choice of Shrimp & Grits or Pan-Roasted Chicken with Mashed Potatoes, Mushrooms, & Andouille Jus and Brandy Infused Chocolate Mousse
RESERVATIONS ARE REQUIRED AND CANNOT BE MADE ONLINE!
Call: 504-522-7261 ext. 24
Email:
[email protected]
This is an indoor event on the second floor (accessible only by staircase). Each party is seated separately and distanced according to government guidelines at the time of the event.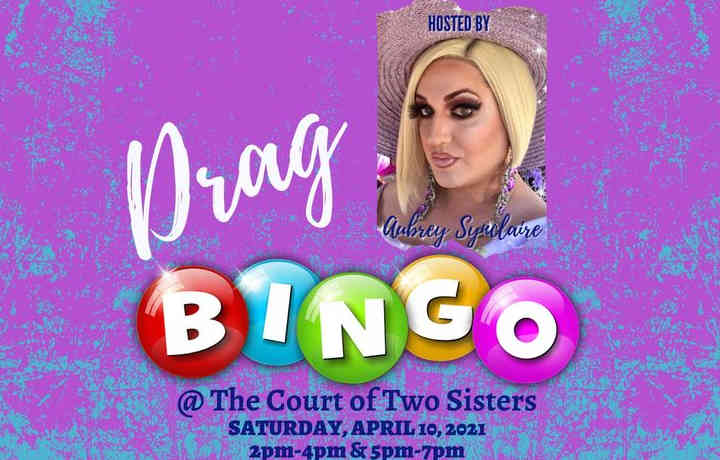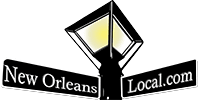 New Orleans Local is your best resource for the latest events happening around the city. If you like the theater, we've got you covered with all sorts of great and safe events taking place all over the city. Whether you are looking for festivals, parties, theater, charity events or events for kids, we have everything you need to be in the "know."  Our Calendar of Events welcomes any organization or business to submit events and happenings – HERE – to help let our community know what is happening around town. Everybody knows about Mardi Gras, but do they know about the latest charitable event, local marathons, holiday events, or reveillon dinners? Submit your event with a great photo, so we can let people know what events you want to help to promote in the New Orleans area.  This is of course free. Laissez Les Bons Temps Rouler!