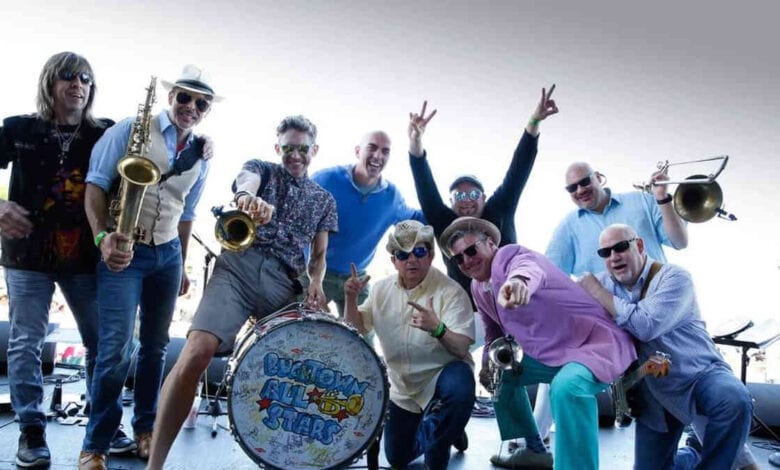 For the very first time since 2019, The Bucktown All-Stars will be stepping outside for a live concert at the Kamp. The Bucktown All-Stars are a high energy band that ensures that everybody has a great time. On April 10, 2021, from 1:30 until 4:30PM, the band will be performing at The Kamp at Hickory Avenue in Harahan. 
With an interactive horn section (you'll see!) and instrumentation modeled after the Motown and R&B soul groups of the 60s and 70s, the All-Stars are able to move stylistically from Otis to Van Morrison to Sinatra- all with ease.  Four pieces of rhythm, four pieces of spicy horn, and raspy lead vocals is the recipe.  Pepper in sophisticated horn arrangements for good measure and a versatile brass section, and you could well end up with a classic New Orleans' second line! ~ Website – http://bucktownallstars.com/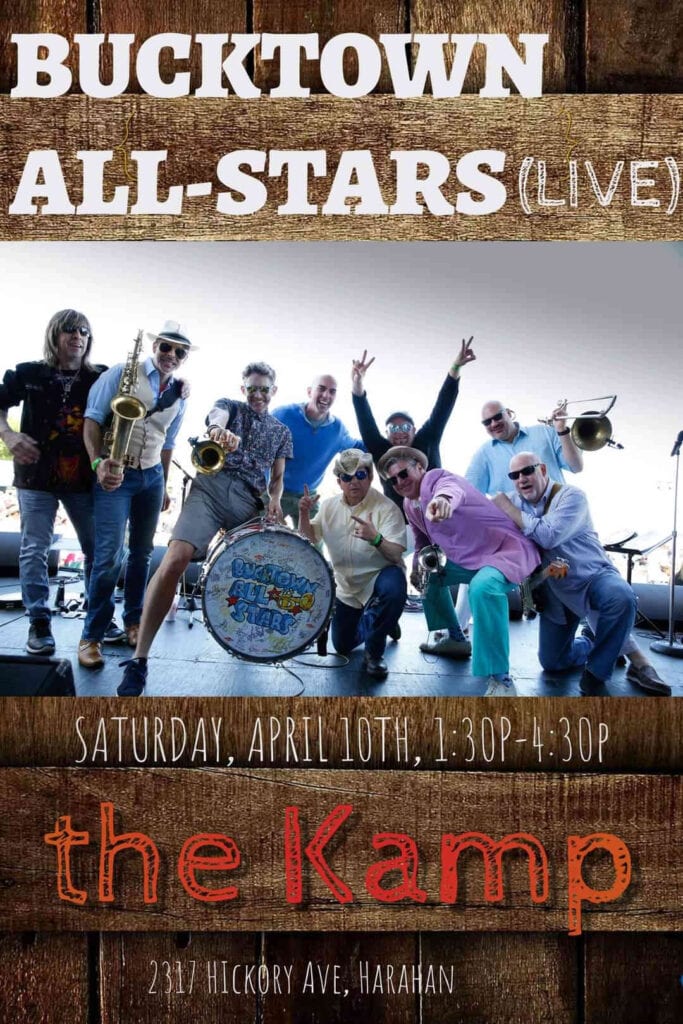 Bucktown All-Stars at The Kamp
The Bucktown All-Stars will start this Saturday at 1:30pm at The Kamp. The Kamp is a hidden gem located in downtown Harahan that opened in 2008. The venue has both indoor and lots of outdoor space for guests to enjoy year round. Right now, the Kamp offers great entertainment several days a week. Check out their Facebook page for more details – HERE.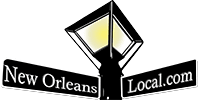 New Orleans Local is your best resource for the latest events happening around the city. If you like the theater, we've got you covered with all sorts of great and safe events taking place all over the city. Whether you are looking for festivals, parties, theater, charity events or events for kids, we have everything you need to be in the "know."  Our Calendar of Events welcomes any organization or business to submit events and happenings – HERE – to help let our community know what is happening around town. Everybody knows about Mardi Gras, but do they know about the latest charitable event, local marathons, holiday events, or reveillon dinners? Submit your event with a great photo, so we can let people know what events you want to help to promote in the New Orleans area.  This is of course free. Laissez Les Bons Temps Rouler!