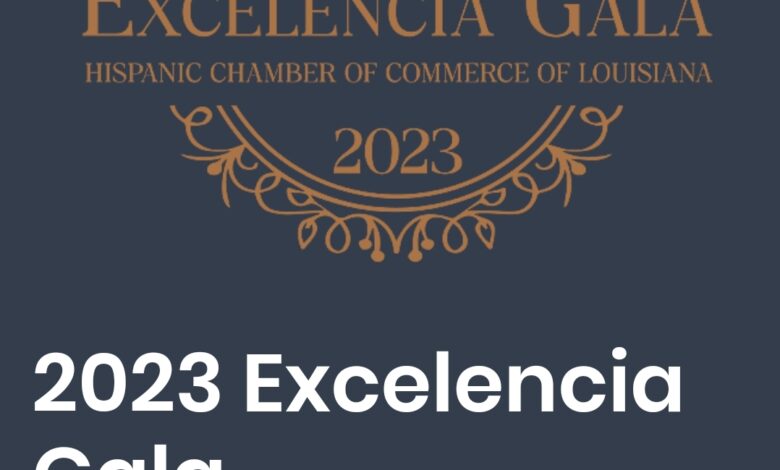 September 15, 2023 |
About this Event
The Hispanic Chamber of Commerce of Louisiana (HCCL) is a non-profit organization created in 1999 committed to creating and facilitating a business climate within the Hispanic community in order to achieve economic development and progress for Louisiana. Included within its focus is a dedication to the expansion of trade relations between the State of Louisiana and Latin America.
Tickets click -》 HERE
At the Excelencia Gala, the Hispanic Chamber of Commerce of Louisiana honors outstanding individuals and corporations with its Excelencia Awards in recognition of their achievements, leadership, inspiration, and active engagement with the Hispanic community. As Hispanic integration has become essential to the economic and cultural vitality of our area, what could be more fitting to mark Hispanic Heritage Month than with this very special evening.