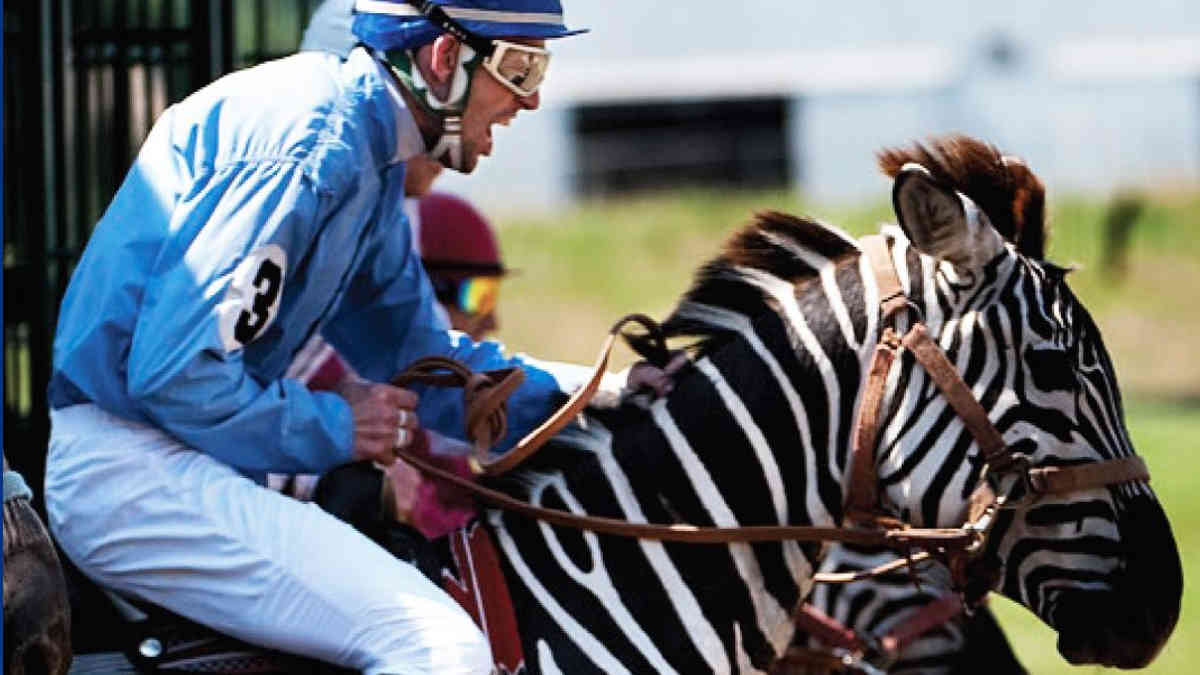 On your marks, get set……Go! The Exotic Animal Racing is coming back to the New Orleans Race Course & Slots on Saturday, January 25, 2020. from 1:30pm until 9pm. Tickets are $5 for General Admission, $10 Club House Admission, and Children 12 and under are FREE. Come and see the Ostriches, Zebras and Camels race throughout the day along with thoroughbred racing and the After 8 Band playing in the Club House.
Ostriches, Zebras, Camels – Oh My!
It may seem like a typical day at the races, but everything will change as soon as you see the animals with their riders enter the starting blocks. The Exotic Animal Racing 2020 event has become one of the most popular at the Fair Grounds drawing as many as 15,000 people of all ages. Kids have fun seeing the unique animals and simply enjoying a day at the races. Guests will come out and see the thoroughbreds race throughout the day as well as the more exotic ones as they get a bite to eat and admire all of the animals.
After 8 Band

The After 8 Band is based out of Baton Rouge, Louisiana, and has spent the last 10 years creating memories at great events like the Exotic Animal Racing. They will get all the guests on their feet dancing to great hits like Footloose, All Night Long, and even some of the hits from Bruno Mars.
Fair Grounds Race Course & Slots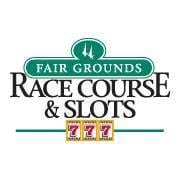 Did you know that the Fair Grounds are the nation's third oldest racetrack and it has been in operation since 1872? It is located in New Orleans and has 13-off track betting parlors, slot machine and Video poker gaming facility, and wonderful dining facilities. The Clubhouse Dining has the best view and is located on the 4th floor so you can enjoy the races and a wonderful meal. The Gentilly Grill is the perfect stop for a quick bite like po'boys, burgers, wraps, salads and more and it is ready in minutes. Don't worry, PJ's Sweet Slots has everything you can need to satisfy that sweet/coffee need. Plus, there are also Fair Grounds Concessions on all floors. Don't miss out on great events like the Exotic Animal Racing 2020.
Click HERE for Exotic Animal Racing 2020 Ticket Information.