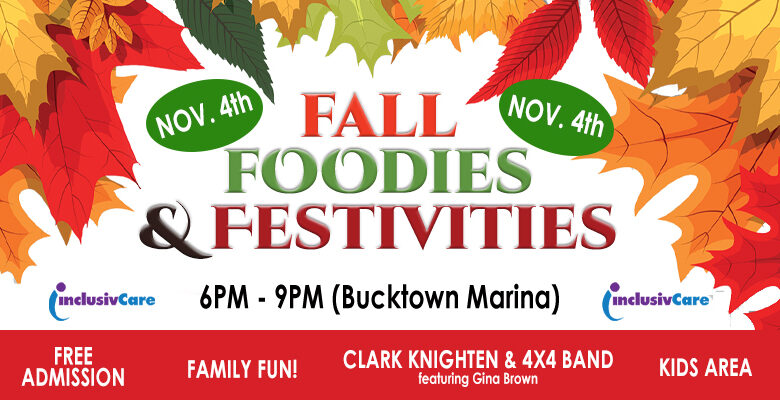 November 4, 2022 |
InclusivCare's 4th Annual Fall Foodies & Festivities event is happening Friday, November 4th, 6:00pm-9:00pm.
This is the fourth time we will host this event and the first time since 2019. Come celebrate with us in person.
Enjoy a night at the Bucktown Marina with live music, food, and fun for the entire family.
This event is FREE to attend.
Music presented by Clark Knighten and the 4×4 band featuring Gina Brown.
Proceeds will help benefit our NEW 2023 summer development, early childhood care center.