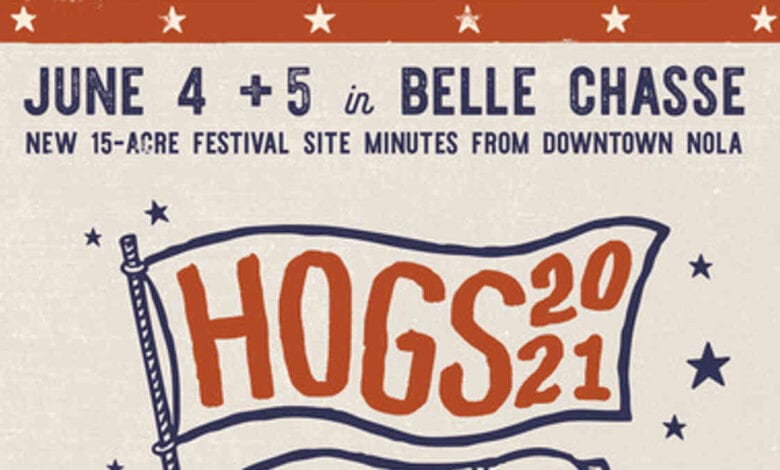 We have waited and waited, but now the wait is over and the Hogs for the Cause XIII will take place on June 4-5, 2021, in Belle Chasse! If you are as excited as we are for this amazing festival, don't worry there is still time to get your tickets. Everyone who has ever been to this event knows they have great barbecue – 75 competing barbecue teams to be exact. But, did you know they also will have 20 contemporary bands?
Hogs for the Cause is a 501c(3) organization that unites barbecue culture nationwide to provide aid to families while their child is being treated for pediatric brain cancer. Year-round efforts culminate in an annual two-day music festival and barbecue competition, combining over 20 contemporary bands with over 75 competing barbecue teams. Currently, Hogs for the Cause operates as the premier funding source for the cause and has given over 1,000 direct grants to families in need and has made financial contributions to children's hospitals in New Orleans, South Carolina, North Carolina, Tennessee, Texas, and Atlanta. ~ Website

Hogs for the Cause XIII Details
Ticket Options:
Friday General Admission tickets are $69
2-Day General Admission tickets are $130
Saturday General Admission tickets SOLD OUT
RFID Wristbands
Hogs for the Cause uses only RFID wristbands for entry and food and beverage purchases. Credit or debit cards are linked to the RFID wristbands, making it easier to pay for food and drinks across the festival, without the need to add funds . Wristbands can be registered and connected to a debit or credit card prior to the event at HogsFest.org/Register.
Parking
Free parking on site will be available with both a shuttle to the front gate and an easy 5-minute walk. Attendees are also encouraged to carpool, rideshare, and cab it!
Friday Night Music Lineup:
Early James
Boyfriend
Robert Randolph & The Family Band featuring The Soul Rebels & More
Jonathon "Boogie" Long
The Iceman Special
Anders Osborne
Saturday Music Lineup:
Travers Brothership
Molly Tuttle
Andy Frasco & The Un
Old Crow Medicine Show
Honey Island Swamp Band
Stooges Brass Band
Sweet Crude
Dragon Smoke
Hogs For the Cause Purpose
When you get involved with Hogs, you join a community. A community that loves kids and wants to help children fighting brain cancer all while having an epically great time. It's time to join our community, crack those piggy banks, start fundraising, and have a great time. Learn more – HERE.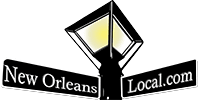 New Orleans Local is your best resource for the latest events happening around the city. If you like the theater, we've got you covered with all sorts of great safe events and lots of virtual events. Whether you are looking for festivals, parties, theater, charity events or events for kids, we have everything you need to be in the "know." Our Calendar of Events welcomes any organization or business to submit events and happenings – HERE – to help let our community know what is happening around town. Everybody knows about Mardi Gras, but do they know about the latest charitable event, local marathons, holiday events, or reveillon dinners? Submit your event with a great photo, so we can let people know what events you want to help to promote in the New Orleans area. Laissez Les Bons Temps Rouler!