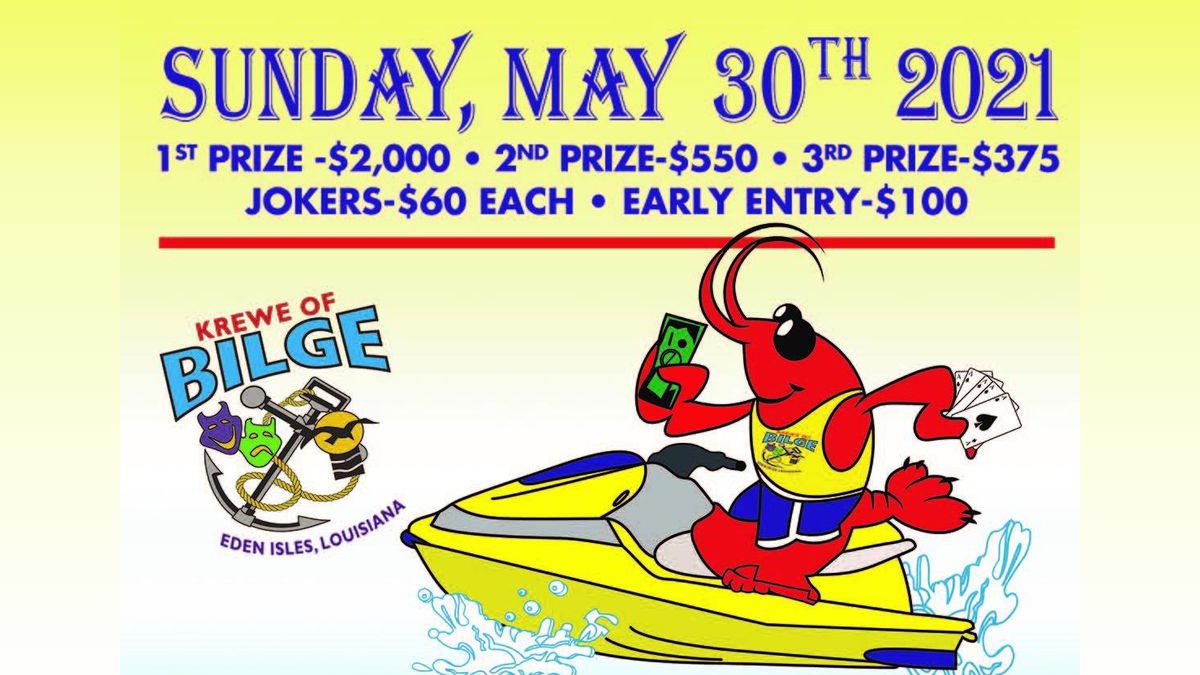 Krewe of Bilge was founded in 1978 by a few local residents. Today, the Krewe has over 400 members and is celebrating its 42nd year. The Krewe will be parading on February 12, 2022, but even sooner, the krewe will host the Krewe of Bilge Annual Poker Run. It is the area's largest poker run and it will take place the Sunday of Memorial Day Weekend, May 30, 2021.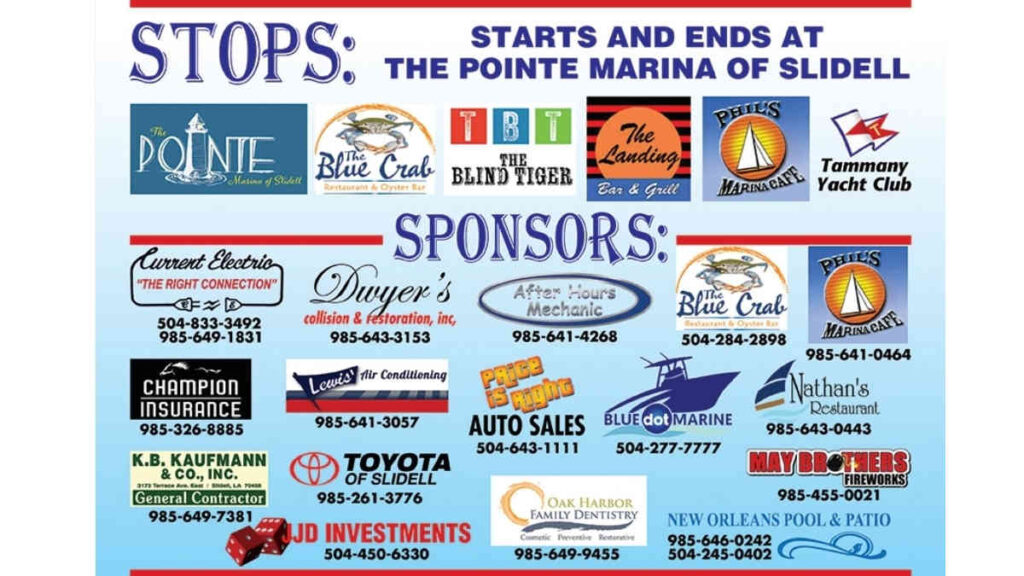 Krewe of Bilge Annual Poker Run Details
On May 30, 2021, The Krewe of Bilge Annual Poker Run will be held from 11am until 5pm starting at The Pointe Marina of Slidell.  The stops will be at  The Landing,  Phil's Marina Café,  Tammany Yacht Club, The Blue Crab  and The Blind Tiger. The poker run will begin and end at The Pointe Marina of Slidell. 1st Prize – $2,000 / 2nd Prize $550 / 3rd Prize $375 / Jokers – $60 Each / Early Entry Drawing – $100 – If your paid entry is received by 5:00 PM on Thursday, May 27, 2021, you'll be entered into an early drawing for $100.00!!! For more information and tickets, Click HERE.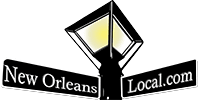 New Orleans Local is your best resource for the latest events happening around the city. If you like the theater, we've got you covered with all sorts of great safe events and lots of virtual events. Whether you are looking for festivals, parties, theater, charity events or events for kids, we have everything you need to be in the "know."  Our Calendar of Events welcomes any organization or business to submit events and happenings – HERE – to help let our community know what is happening around town. Everybody knows about Mardi Gras, but do they know about the latest charitable event, local marathons, holiday events, or reveillon dinners? Submit your event with a great photo, so we can let people know what events you want to help to promote in the New Orleans area.  Laissez Les Bons Temps Rouler!