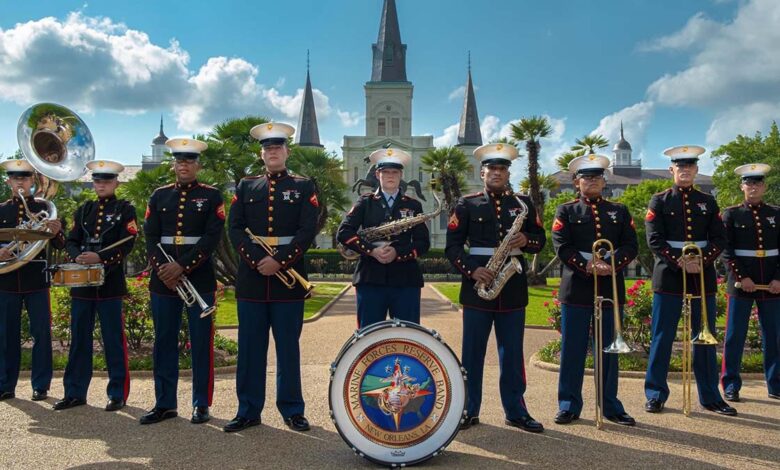 If you enjoy the French Quarter and the French Market, then you will definitely enjoy the First Fridays of every month when the Marine Forces Reserve Band performs. Performances will take place at 2:00pm at Oscar Dunn Park, the amphitheater across from Jackson Square. All of the Marine Force Reserve Band concerts are Free and open to the public.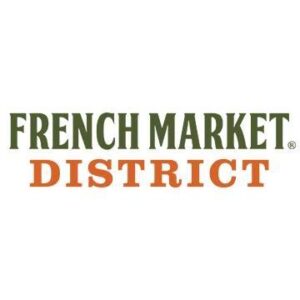 The French Market is open daily from 10am until 5pm. Since 1791, the historic French Market has remained an enduring symbol of pride and progress for the people of New Orleans. In over 200 years of existence, the Market has been built, destroyed, and rebuilt many times over, but what remains unchanged is the Market's central spirit of commerce, community, and culture that is irresistible to visitors from near and far. Learn more – HERE.
Marine Force Reserve Band
The United States Marine Corps Reserve was established when Congress passed the Naval Appropriations Act of Aug. 29, 1916 and is responsible for providing trained units and qualified individuals for mobilization to active duty in time of war, national emergency, or contingency operations.
On a day-to-day basis, Marine Forces Reserve (MARFORRES) has a talent pool of roughly 100,000 Marines to augment the Active Component in a myriad of ways; from support to training, to participation in bilateral exercises with our partner nations and allies, to service-level experimentation and refinement of new tactics, techniques, and procedures. Learn more – HERE.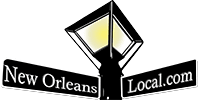 New Orleans Local is your best resource for the latest events happening around the city. If you like the theater, we've got you covered with all sorts of great safe events and lots of virtual events. Whether you are looking for festivals, parties, theater, charity events or events for kids, we have everything you need to be in the "know." Our Calendar of Events welcomes any organization or business to submit events and happenings – HERE – to help let our community know what is happening around town. Everybody knows about Mardi Gras, but do they know about the latest charitable event, local marathons, holiday events, or reveillon dinners? Submit your event with a great photo, so we can let people know what events you want to help to promote in the New Orleans area. Laissez Les Bons Temps Rouler!