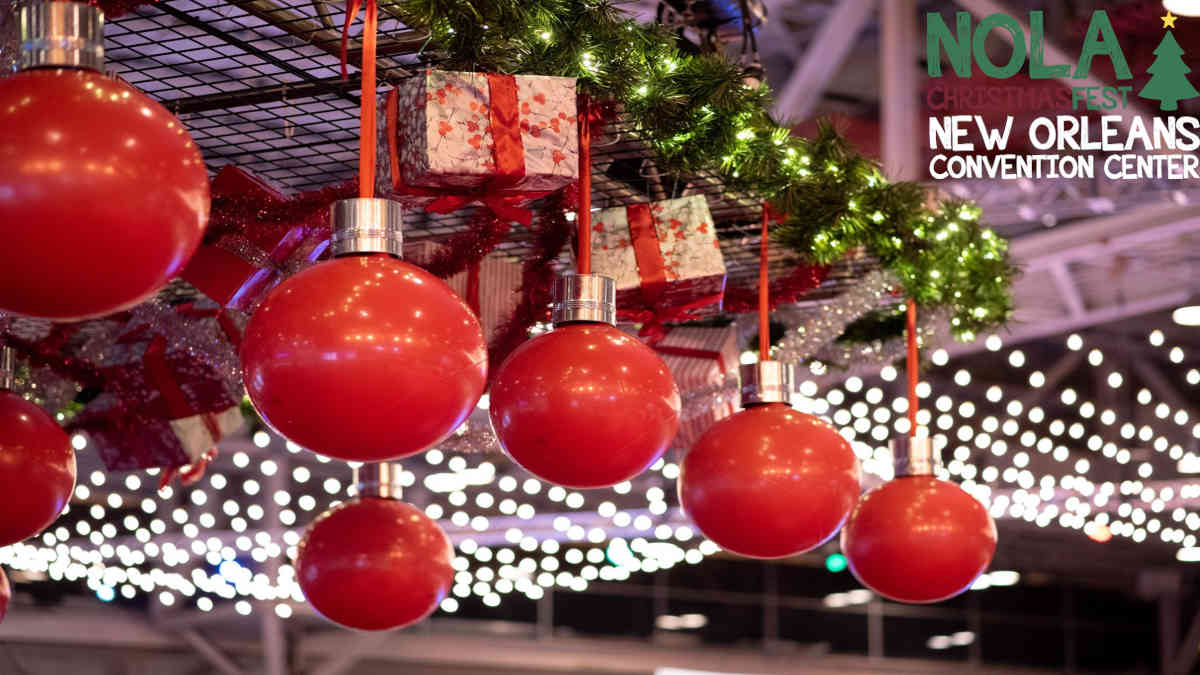 In 2020 you don't have to miss NOLA Christmas Fest, the beloved New Orleans tradition. However, due to the pandemic, NOLA Christmas Fest will look a little different this year. NOLA Christmas Fest is going virtual!
NOLA Christmas Fest will come to your neighborhood and right to your house! Santa's elves have been hard at work on an all-digital Christmas celebration beginning December 11 through 18. NOLA Christmas Fest will be free of charge this year.
For more information visit: https://nolachristmasfest.com/
NOLA Christmas Fest Schedule Of Events
Programming includes Christmas crafts, holiday baking and decorating, holiday dance classes, nightly book reading from some our favorite Christmas characters, and so much more.
Friday, December 11
5:30 p.m.
Nutcracker Ballet Fundamentals
Cool Yule Carts and story time with Mrs. Clause
Saturday, December 12
2:00 p.m.
Family Elf-ercise
5:30 p.m.
Seasonal Science
Nightly Story Time

Sunday, December 13
2:00 p.m.
Baking Spirits Bright
5:30 p.m.
Jingle Bell Flow
Nightly Story Time
Monday, December 14
5:30 p.m.
Seasonal Science
Nightly Story Time
Tuesday, December 15
5:30 p.m.
Christmas Cardio Dance
Nightly Story Time
Wednesday, December 16
5:30 p.m.
Cool Yule Crafts
Nightly Story Time
Thursday, December 17
5:30 p.m.
Move Ya Mistletoes
Nightly Story Time
Friday, December 18
5:30 p.m.
Treat Trimming
Story Time Featuring Santa
All activities will be hosted on Zoom
For more information visit: https://nolachristmasfest.com/