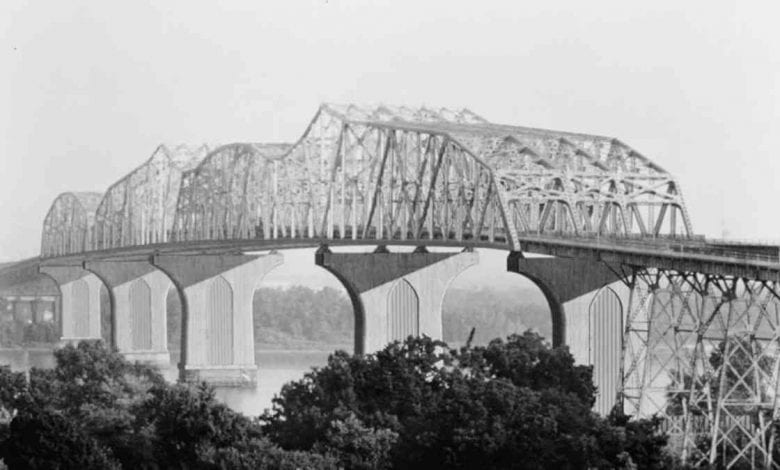 If you live in the New Orleans area, chances are you drive across the Huey P. Long Bridge regularly. But did you know that the bridge in Jefferson Parish is one of America's highest and longest steel bridges? It was the first bridge to span the Mississippi River at New Orleans.
A Little Bit Of History
Railcars and trucks had to be transported across the river by barge before the bridge was built. Construction on the cantilever bridge began in 1932. The dual-track railroad portion, with its total length of 22,995 feet, was the longest, high-level railroad bridge in the world at the time. The Port of New Orleans became better connected to the rail infrastructure on both sides of the river thanks to the Huey P. Long Bridge. The highway portion, 8,076 feet long, consisted originally of two lanes cantilevered off each side.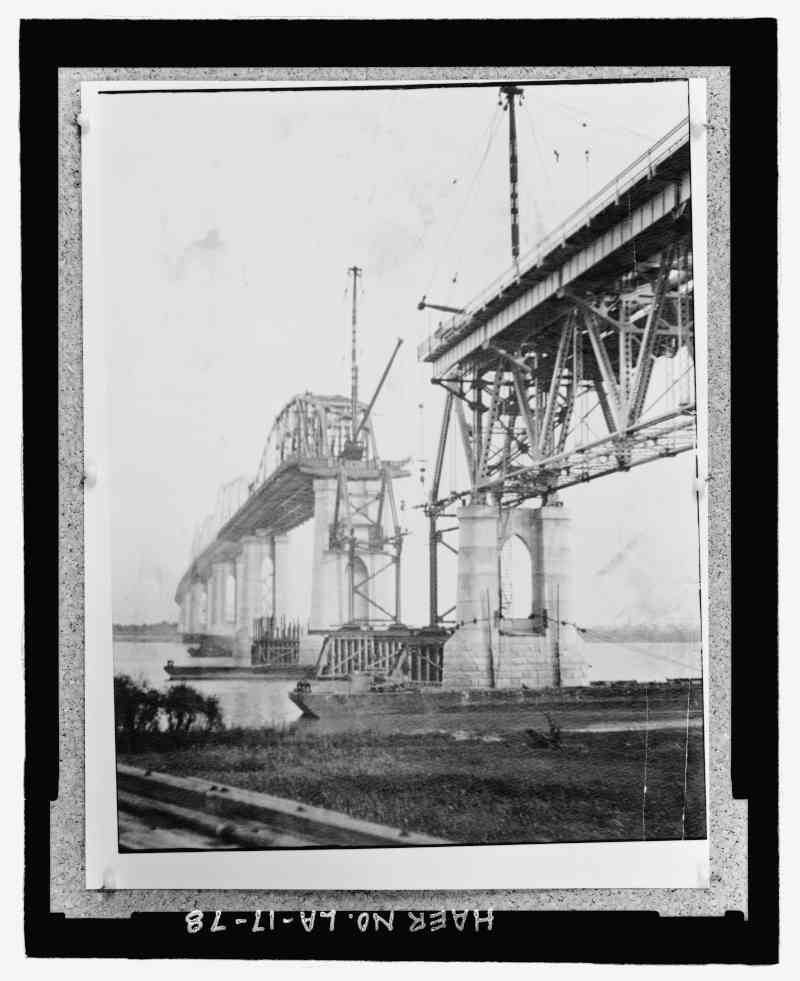 The picture shows construction work of the bridge around 1934. It was taken from the East bank looking south toward the West bank. You can see the completed through truss span between pier III and IV and the uncompleted deck truss span pier IV and V.
Strong river currents, soil conditions in and around the river and the need for a high navigation clearance for ocean-going ships made the construction rather difficult. The bridge was opened in December 1935. It was named for the late Governor Huey P. Long, who had been assassinated on September 8 of that year.
The Huey P. Long Bridge Widening Project
Traffic in New Orleans increased tremendously by the 1980's and the state of Louisiana decided to widen the Huey P. Long bridge to accommodate those needs. Officials developed a program to provide funding for an extensive widening project. The 1.2 billion dollar project began in 2006. The Huey P. Long Bridge became a six lane bridge. That project was completed in 2013.
For more information visit: https://www.railnola.com/info/huey-p-long-bridge
Never miss anything happening in the city: https://neworleanslocal.com/