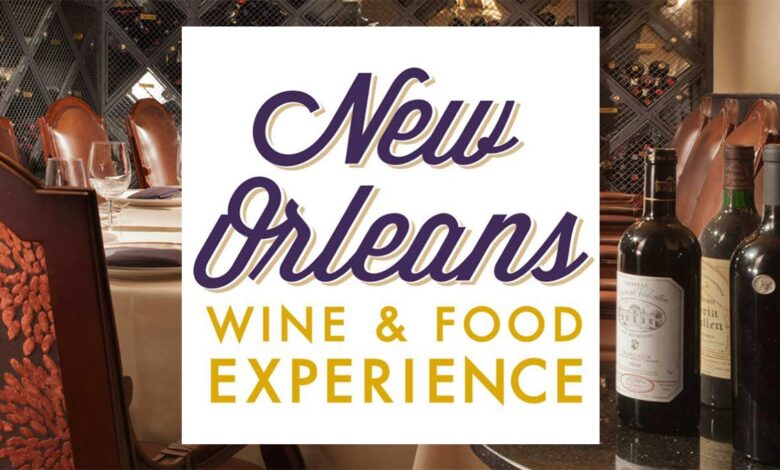 Have you ever heard of NOWFE? The New Orleans Wine & Food Experience showcases wine and food, as well as offer culture, art, music and authentic New Orleans experiences. NOWFE will take place June 9-13, 2021. If you like wine, this is the perfect opportunity to mix and mingle with winemakers, chefs, and industry insiders at one-of-a-kind encounters. NOWFE is a non-profit organization with proceeds going to causes that support culinary education. It has raised more than $1.5 million for local non-profit organizations.  For more information please visit: www.nowfe.com.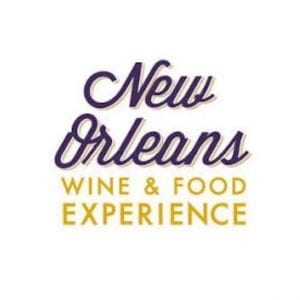 The New Orleans Wine & Food Experience has announced tickets are now on sale for the 2021 event. Due to Covid-19 safety precautions, organizers have moved NOWFE to a mid-summer event, taking place June 9-13. We are excited about our summer plans. We will have several of our popular events, however, coming together safely is most important. Rest assured NOWFE 2021 will be a safe place to share your love of food and wine. ~  states Aimee Brown, NOWFE Executive Director
NOWFE Event Details
ELLA BRENNAN "STAND UP FOR YOUR HOMETOWN" AWARDS
Tuesday, June 8, 7 pm (6 pm, VIP Reception)
Each year NOWFE presents the Ella Brennan Lifetime Achievement in Hospitality Award to one recipient who has made a lifetime commitment to the hospitality industry through extraordinary leadership, personal and professional accomplishments, and philanthropic contributions to the community. This past year, so many in our community stood up for others that we couldn't pick just one. In 2021, NOWFE presents the Ella Brennan "Stand Up for Your Hometown" Awards presented to recipients who have exhibited unwavering love and extended an extraordinary response to support the New Orleans community during the pandemic. The Award is named for legendary restaurateur Ella Brennan, in honor of her deep passion and commitment, which has made a significant and longstanding impact on the New Orleans hospitality industry. The Rib Room: hosting Zach Strief (Pork Orleans Brewing Co.), Isaac and Amanda Toups (Toups Meatery), Phil Moseley and Ronnie Evans (Blue Oak BBQ), Devin DeWulf (Feed the Front Line and Feed the Second Line), and Robert Peyton and Troy Gilbert (Chef's Brigade). Broussard's (SOLD OUT): hosting Zeid, Marv and Richy Ammari (Creole Cuisine Restaurant Concepts), Al Copeland Jr. (The Al Copeland Foundation), Lauren Darnell (MiNO Foundation), and Jennifer Kelley Killian (Louisiana Hospitality Foundation). Galerie de Galatoire: hosting Melvin Rodrigue (The National Restaurant Association), Donald Link and Stephen Stryjewski (Link Restaurant Group), Erich and Jennifer Weishaupt (Lagniappe Krewe Emergency Relief Fund), and Charles Armstrong (Peewee's Crabcakes On The Go).

VINOLA                 
Thursday, June 10 (12:30 pm & 5:30 pm seatings), The Capital on Baronne
Wine lovers with an appreciation for the finer things in life will find VINOLA to be the place to connect with fine wines and interact with winemakers. As the wine industry changes, so, too, do wine connoisseur's preferences and at VINOLA, you'll never be bored. Enjoy rare and unique wines valued at $60 and more. VINOLA is served safely seated.
LABS
Friday, June 11 – Saturday June 12, various times & locations
Get schooled by top wine professionals and celebrated chefs through their exciting presentations on what's hot in the wine industry and culinary world. There is something for everyone from novice foodie to expert oenophile. You are sure to walk away with a wealth of new information and fresh ways of looking at wine and food.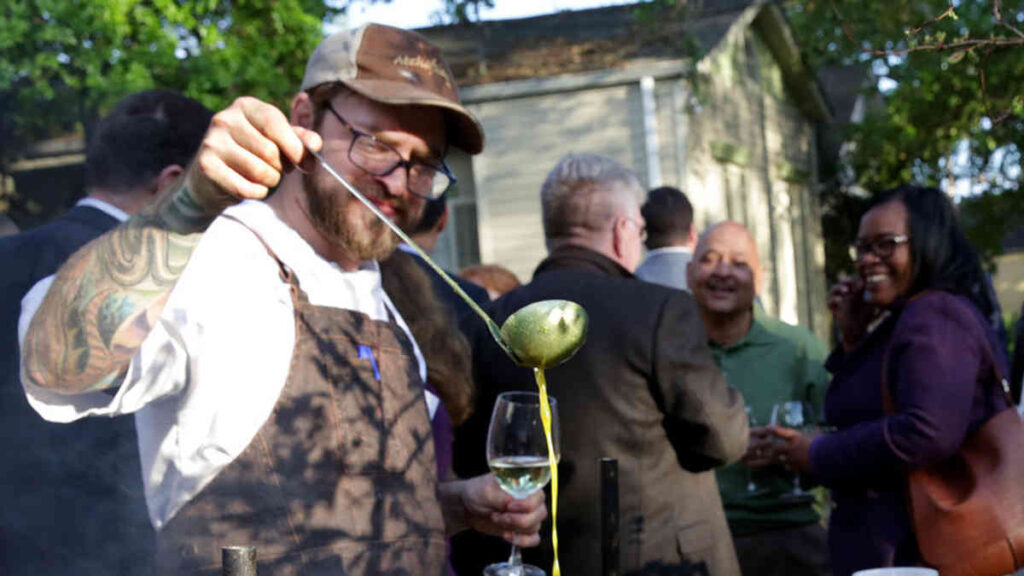 EXPERIENCES
Friday, June 11 – Sunday June 13, various times & locations
Step out for a one-of-a-kind, interactive wine and food encounter that showcases New Orleans' unique culture and style. These real-life experiences take you on journeys through neighborhoods, culinary styles, and some lagniappe fun you wouldn't expect. Don't miss out, these are limited space opportunities.
GRAND TASTINGS
Friday, June 11, 6 pm, The Sugar Mill (SOLD OUT)
Saturday, June 12, 12:30 pm, The Sugar Mill
Saturday, June 12, 6 pm, The Sugar Mill
Grand Tastings at NOWFE showcase wines from around the world and food served by New Orleans Finest Chefs. Wine connoisseurs will take pleasure in the opportunity to meet winemakers, ask questions and taste special appellations from across the globe. Novice wine drinkers will simply enjoy the experience of trying many new wines and learning what they like about different styles, varieties and price ranges. 
All attendees will appreciate the prospect of chatting with well-known and up-and-coming chefs in the culinary world. The Fleur de Lis Culinary Awards will also be bestowed upon the winners at the Grand Tastings! The Grand Tastings will be safely served.
We've created several ticket packages to help guide our guests through the best experience that fits their needs. With varying levels, everyone can find something to fit their budget and their schedule. ~ Joey Worley, NOWFE President