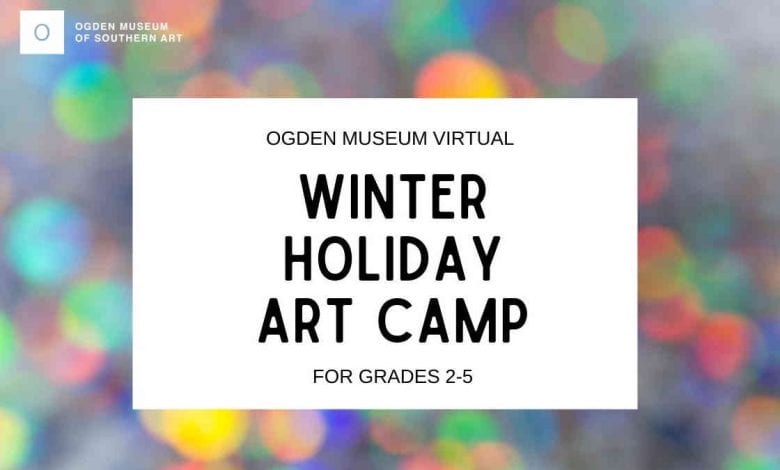 What are your plans over the December Holiday Break? 
The Ogden has designed a wonderful Virtual Ogden Winter Holiday Art Camp. Participants will bring their imaginations to life with lots of fun and creative activities. The camp will take place on December 22, 23, 29 and 30 from 9:30AM until 12:30PM. Don't worry the registration for the Ogden Winter Holiday Art Camp also includes all the supplies you will need for each activity. Learn more. 

School may be out, but the learning should never end and the Ogden Museum has created a package of fun with the Ogden Winter Holiday Art Camp. 
Kids will craft unique charcoal portraits, miniature gemstone sculptures, cut-out paintings, multimedia collages and unique seasonal craft objects inspired by current exhibits and the jubilee of the season.

Ogden Museum
Each three hour session will include between 15 and 30 minutes of playful movements like yoga or calisthenics to even a dance party. The projects are all fun and inventive. This is the perfect way to add to the winter holiday breaks. 
Registration includes a Winter Holiday Camp Art Box containing all supplies needed for each activity. After registration, a Zoom link will be mailed to each registrant. The Winter Holiday Camp Art Box will be available for pick up at Ogden Museum starting December 20. Shipping is available for an additional fee.
THEMES
Tuesday, December 22: The Art of Giving
Miniature gemstone sculptures inspired by the work of MaryGrace Bernard, winter crafting and yoga
Wednesday, December 23: The Art of Receiving
Portraits in charcoal inspired by the work of Brendon Palmer, winter crafting and calisthenics

Tuesday, December 29: The Art of Celebration
Collage extravaganza inspired by the artists Benny Andrews and Antonnia Zennaro, winter crafting and clowning
Wednesday, December 30: The Art of Gratitude
Cut-out painting inspired by the work of Joey Slaughter, winter crafting and dance party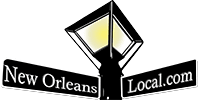 Find out some great options on the New Orleans Local Events Calendar – HERE.  New Orleans Local is your best resource for the latest events happening around town including the theater. Are you looking for parties, theater, festivals and anything else? We have everything you need in one location.