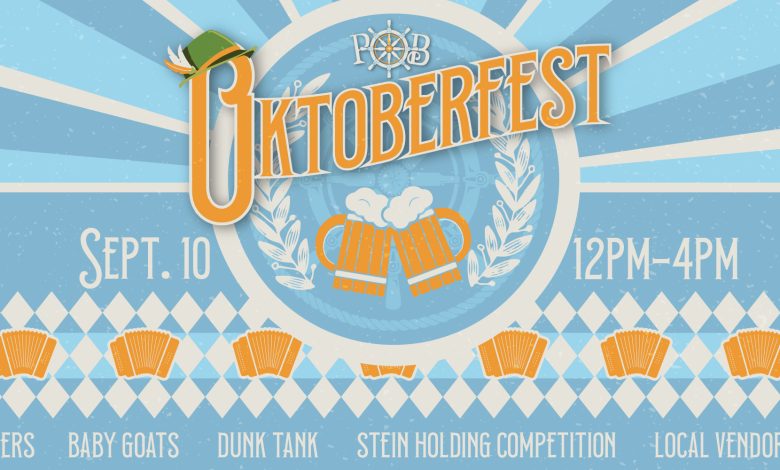 September 10, 2022 |
Since the original Oktoberfest has always started in September, let's keep the tradition goin. Put on those dirndls and lederhosen, you've got some beer to drink!
Join us for a little Oktoberfest at the brewery on Sept. 10. We've got new beers, a dunk tank, baby goats, and some stein holding competition while we day drink before the LSU game! While you're here, go ahead and do a little shopping with some of our local vendors.
Here's what's in store:
Music by The Bayou Bavarians
THE BIERS –
Pilzner
5.3% ABV | Czech-style Pilsner
Oktoberfest
5.3% ABV | Marzen
Dunk a Dance Krewe –
It may not be German, but it's pretty hot outside so might as well have a dunk tank. Warm up your throwing arm cuz we have the 610 Stompers & the Lucha Krewe getting in the tank to be dunked with their beers. *Proceeds will go towards our Ochstoberfest Program to benefit the Oncology Program at Ochsner.
Pet/ Take Photos w/ a Baby Goats –
Paradigm Gardens will be bringing over the adorable goats to roam around and take pics with. Who doesn't want to do that?!
Stein Holding Competition –
Two times: 12:30pm & 3pm
Top Male & Female Winners will receive prizes from us
Local Vendors –
Mambo Midge
Cool Your Fannies
Crescent Pennants
and more!
LSU Game starts at 6:30pm.