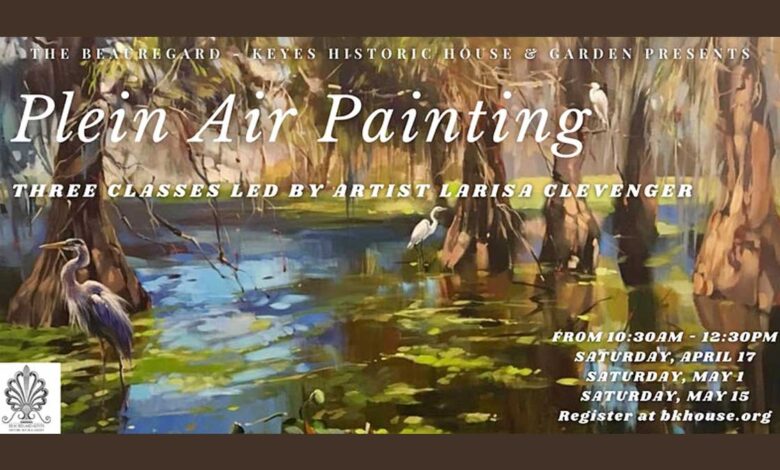 Have you ever wanted to learn how to paint or to improve your technique? Come out to the Beauregard-Keyes Historic House and Garden to refine your acrylic painting skills with artist Larisa Clevenger. The class will take place on Saturday, May 15, 2021 from 10:30am until 12:30pm. 
Students will work through the concepts associated with plein air painting and will be encouraged to express their creativity through what they see around them. These classes are meant to accommodate students of any skill level and will take place in the picturesque gardens and courtyard of the Beauregard-Keyes House. ~ website. 
Plein Air Painting Details
The instructor will give individual critiques at the easel, demonstrations, and visual aides to further illustrate the concepts. Throughout the class, informal discussions will be encouraged, with the goal of providing a safe, inspirational environment, in which the student will feel challenged. It is the goal of the instructor and the class that the student develop a greater facility, ease and understanding of the tools, techniques, and procedures that will make the painting experience a life-long challenge and pleasure.
Students are encouraged to participate in the complete series to gain a full hands-on experience; however, individual classes can be attended as well. Class sizes will be kept small with social distancing in place. All participants must wear a face mask. The registration fee does not include materials. Students will receive a supply list after registering with items necessary for the course. These supplies will last for all class sessions. 
Learn more – HERE.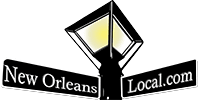 New Orleans Local is your best resource for the latest events happening around the city. If you like the theater, we've got you covered with all sorts of great safe events and lots of virtual events. Whether you are looking for festivals, parties, theater, charity events or events for kids, we have everything you need to be in the "know."  Our Calendar of Events welcomes any organization or business to submit events and happenings – HERE – to help let our community know what is happening around town. Everybody knows about Mardi Gras, but do they know about the latest charitable event, local marathons, holiday events, or reveillon dinners? Submit your event with a great photo, so we can let people know what events you want to help to promote in the New Orleans area.  Laissez Les Bons Temps Rouler!