Spring is here and so is the wonderful weather. It is truly the perfect time to enjoy the outdoors throughout New Orleans because it's not too cold and not too hot – yet. Longue Vue House and Gardens is hosting a Spring Fest on Saturday, March 27, 2021, from 10am until noon at Longue Vue House and Gardens located on 7 Bamboo Road in New Orleans.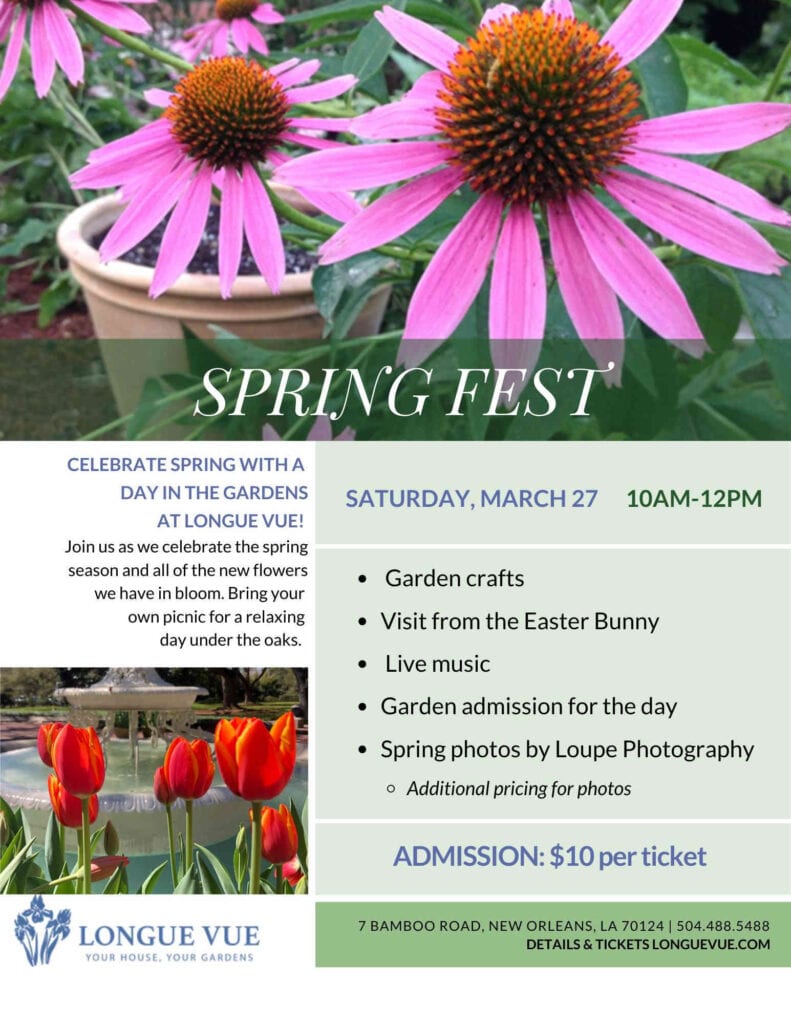 Longue Vue Spring Fest Details
Guests will enjoy everything that Spring has to offer including live music, arts and crafts, and evening a visit with the Easter Bunny. Guests are invited to bring a picnic basket and a blanket and enjoy the morning under the oaks and surrounding by the beauty of spring at Longue Vue House and Gardens. Admission for this Spring Gest is $10 per person. Learn more HERE.
About Longue Vue House and Gardens
Longue Vue House and Gardens is a multifaceted historic estate featuring a world-class house museum and eight acres of stunning gardens that include an unparalleled collection of Louisiana irises and an interactive Discovery Garden for children of all ages. Longue Vue is open to the public Tuesday through Saturday for tours, special occasions, and educational and community programs.
Edgar and Edith Stern were energized by two ideas–beauty and civic responsibility–and the intersection of the two is exemplified in their serene home and gardens, Longue Vue. It was built to be their private residence, which it was for almost four decades, but also to become a civic and public treasure, which it is today.

Walter Isaacson, President & CEO, The Aspen Institute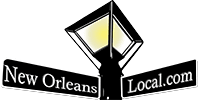 New Orleans Local is your best resource for the latest events happening around the city. If you like the theater, we've got you covered with all sorts of great safe events and lots of virtual events. Whether you are looking for festivals, parties, theater, charity events or events for kids, we have everything you need to be in the "know." Our Calendar of Events welcomes any organization or business to submit events and happenings – HERE – to help let our community know what is happening around town. Everybody knows about Mardi Gras, but do they know about the latest charitable event, local marathons, holiday events, or reveillon dinners? Submit your event with a great photo, so we can let people know what events you want to help to promote in the New Orleans area. Laissez Les Bons Temps Rouler!