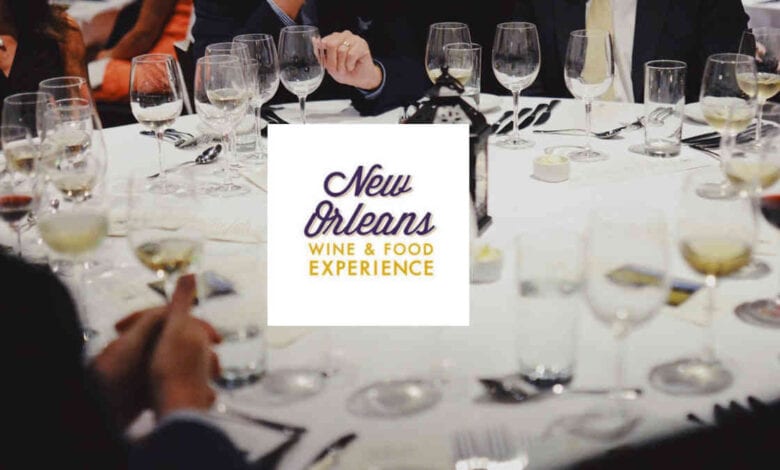 The New Orleans Wine & Food Experience (NOWFE) will be presenting a brand new line-up of Labs and Experiences at the NOWFE: Pinot, Pizza, and Protocols on June 8-13, 2021. This six day event will feature a hands-on experience of wine and food labs, dinners, Vinola and Grand Tastings. To continue to accommodate all COVID-19 protocols and social distancing, NOWFE will have even more opportunities to experience and attend the Grand Tastings and Vinola events.  Learn more – HERE.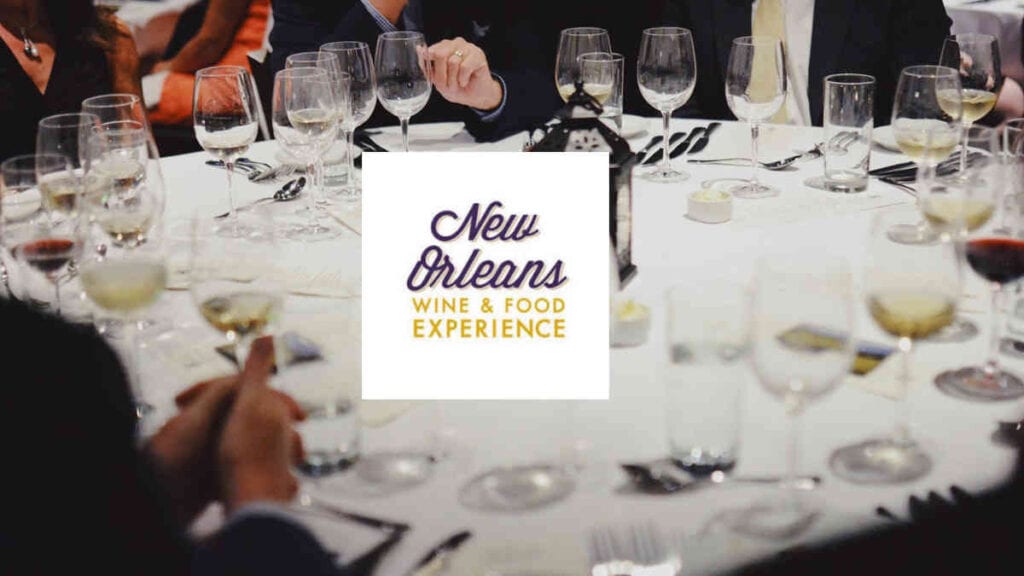 We are thrilled to be able to host our 2021 event, but of course, the safety of our attendees, vintners, and chefs is paramount. Myself, my team, and our board of directors have been working hard to make this event possible, partnering with local and state health officials. We have made significant changes in event formatting, adding additional Grand Tastings and a second time slot for Vinola. We are committed to providing a safe and comfortable event for everyone. ~ Aimee Brown, NOWFE's Executive Director
NOWFE 2021: PINOT, PIZZA, AND PROTOCOLS DETAILS
2021 Labs & Experiences:
Friday, June 11, 10-11 am (New Orleans Culinary & Hospitality Institute)
Natural Wines Roundtable 
The term natural wine is somewhat ambiguous, and there are disagreements between fans of the wines as to what exactly constitutes a natural wine. One popular phrase is the idea that "nothing is added, and nothing is taken away."
Sample a selection of on-trend natural wines and join the discussion:
· How do we define Natural?
· Sustainable vs. Organic vs. Biodynamic vs. Minimal Intervention vs. Natural vs. Orange
· The sulfur question
· What should you be looking for in a natural producer?
· What does it take to produce great natural wines?
· What are the best sources to learn more?
Moderator: Mike Kennedy, Portfolio Manager, Republic National Distributing Company
Panelists: Jonathan Gray – Distributor Sales, Uncorked Fine Wine & Spirits; Neil Gernon – Producer/Distributor, Vending Machine Winery, Select Wines; Catherine James – Fine Wine Retailer, Faubourg Wines; David Schavone – Co-Founder, RedThumb Natural Wine
 
Friday, June 11, 3:15-4:15 pm (The Windsor Court Hotel)
Sweet Indulgence: Dessert Wines
The Sommelier of the Windsor Court will delve into a selection of dessert wines that pair perfectly with a selection of cheeses and an array of dessert types: creamy, buttery, chocolatey, fruit-driven–served in the Windsor Court Hotel's elegant tea service style. Attendees will taste gorgeous wines from Trinchero Family Estates.
Friday, June 11, 1:45-2:45 pm (The New Orleans Culinary & Hospitality Institute)
David & Goliath in the Wine World: Fostering "Small" Wineries in a "Large" Winery Landscape
Join the proprietors/winemakers of Coursey Graves, Flambeaux & Lando Wines for a tasting of their highly-rated Cabernets, Zinfandels, Chardonnays, and Pinot Noirs.  While young at heart (and spirit), collectively, these gentlemen have 45 plus years in the wine industry, all of which eventually lead them to the development of their namesake wineries.  Throughout the tasting, they will share their thoughts on the current state of the industry and how and why their wines and wineries are different from the Goliaths of the industry.  Be prepared for a laugh or two and enjoy some of the most sought-after wines coming out of Sonoma County.  If you're like us, you'll be thrilled with this experience.


Saturday June 12, 11:00 am-12:00 pm (The New Orleans Culinary & Hospitality Institute)
Purely Pinot: An Interactive Tasting Exploration
Ever wonder how your assessment of wine stacks up against a group impression? Join Gilian Handelman, Vice President of Wine Education for Jackson Family Wines, for an unusual tasting exercise that will illuminate the wide world of Pinot Noir styles—and you will be providing the tasting notes! Using an online app, members of the audience will register the aromas, flavor, body, and much more, which are then instantly transformed into charts that provide a real-time assessment of the wines. This seminar is not only fun and innovative, but it will provide you with newfound Pinot Noir expertise.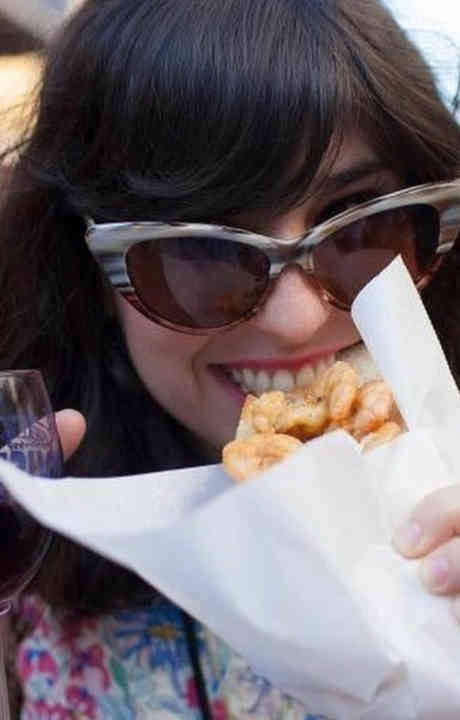 Friday, June 11, 11 am-1 pm (Broussard's Restaurant & Courtyard)
Broussard's 101st Anniversary
You are cordially invited to witness history unfold! The legendary Broussard's Restaurant is celebrating its 101st anniversary by honoring the marriage union of Joseph Broussard and Rosalie Borello. Join us for a champagne luncheon commemorating the unique pairing that created Broussard's. Chef Jimi Setchim will prepare a sampling of the dishes that helped carry this historic restaurant through the century, with each course expertly paired with Champagne from Moet-Hennessy. 

Friday, June 11, 12-1:30 pm (City Park's Botanical Garden)
Pizza e Vino at the Kitchen in the Garden
A festive al fresco walkabout at the new outdoor kitchen within City Park's beautiful Botanical Garden. Pizza bites of varying styles–fired in the Garden's wood-burning pizza oven shared by local favorites: Reginelli's Pizzeria, Josephine Estelle, and more. Several Italian varietals will be paired with each pizza maker's demo and tastings. Mangia bevi e sposati!


Friday, June 11, 2-4 pm (The Pythian Market in the Laurenia Room)
Fried Chicken & Bubbles
Enjoy a fine selection of bubbles to include champagnes and sparkling wines paired with Willie Mae's fried chicken and delicious side dishes. Experience the "casual chic" of the food and beverage world with one of the best combinations we know.

Saturday, June 12, 11 am-1 pm (various locations)

French Quarter Cellar Strut
A lively tour around the French Quarter, where you will have an unprecedented look into some of the city's most impressive wine cellars. Sample special selections in the cellars of Restaurant R'evolution, Rib Room, and Tableau. A history tour guide will accompany this small group, sharing a unique perspective on wine and food in the French Quarter. 

Saturday, June 12, 12:00-1:45 pm (The Intercontinental Hotel for the lab, followed by Trenasse for lunch)
Oyster Lab & Lunch
Join Chef Jim Richard, chef and owner of Trenasse, and Jonathan Emerson, Director of Food and Beverage at the Intercontinental New Orleans, as they lead you through a seminar-style tasting of freshly-opened Boutique Oysters from East, West, and Southern Coasts. Study the effects of cold water vs. warm water oysters and how their environment's salinity levels affect their flavor. They will explore oyster-friendly wines that make the perfect pairing with oysters on the half shell. Then adjourn for an oyster lunch at Trenasse with Chef Jim, the award-winning restaurant on the lower level of the Intercontinental, which serves up "Oysters All Day, All Ways." Savor a menu featuring Gulf Oysters prepared in three ways that showcase the versatility of the bivalve. Wines have been selected to complement each dish by Cloudy Bay.

Saturday, June 12, 6 – 9 pm (Tableau)
Rombauer Vineyards + The Joy of Cooking: Icons of Wine and Food

Join Reagan Rombauer, third generation of Rombauer Vineyards, to celebrate this family-owned winery's history and the newest edition of the Joy of Cooking, written by Irma Rombauer. Guests will learn about the connection between these two icons of wine and food while dining with recipes inspired by the cookbook prepared by Chef John Martin at Tableau. The meal will be expertly paired with delicious Rombauer wines and each guest will receive a signed book with their ticket purchase.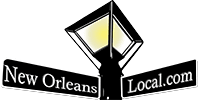 New Orleans Local is your best resource for the latest events happening around the city. If you like the theater, we've got you covered with all sorts of great safe events and lots of virtual events. Whether you are looking for festivals, parties, theater, charity events or events for kids, we have everything you need to be in the "know."  Our Calendar of Events welcomes any organization or business to submit events and happenings – HERE – to help let our community know what is happening around town. Everybody knows about Mardi Gras, but do they know about the latest charitable event, local marathons, holiday events, or reveillon dinners? Submit your event with a great photo, so we can let people know what events you want to help to promote in the New Orleans area.  Laissez Les Bons Temps Rouler!