Uncategorized
VCPORA's A Royal Masquerade: 85 Years Around the Sun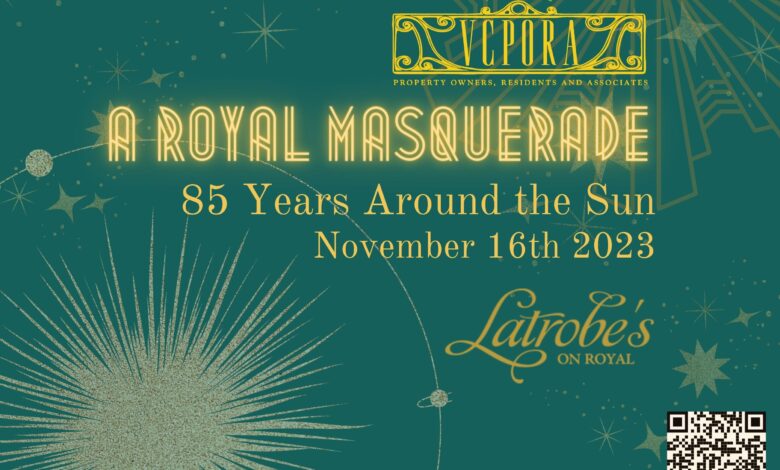 November 16, 2023 |
Join us at Latrobe's on Royal, 1113 Royal, in November to celebrate A Royal Masquerade: 85 Years Around the Sun!
Our Patron party starts at 6:00 p.m. and will feature Mahmoud Chouki with guests. Mahmoud is a Moroccan master guitarist, well known for his Jazz-inspired music and his vibrant stringed arrangements. Patron tickets are still available for purchase if you would like to attend the Patron Party!
The main gala event starts at 7:00 p.m. and will feature rousing tunes by the Smoking Time Jazz Club along with other sneaky and sultry performances. Our Gala will also include a live and silent auction of delectable items from local boutiques and hospitality partners. Expect to be tempted with fine art and vacation packages too! Dance the night away under the "whisper dome" while you support the preservation of the beloved Vieux Carre!
This is a Masquerade, so costuming and masking are strongly encouraged, but you may also come in your finest frock. Keep an eye out in our Weekly Vieux newsletters and social media for costuming inspiration!
Our annual gala is our most important fundraising event. The preservation of the Vieux Carré relies on the generosity of those who understand the critical importance of this historic, cultural, and architectural gem. We all know that preserving our past is the key to protecting our future. And VCPORA has remained firmly committed to protecting the remarkable Vieux Carré for eight decades and counting!