---
How long have you lived in New Orleans?
Do you remember the last time you took the St Charles Streetcar? Below are a couple of reasons why the St. Charles Streetcar isn't just for tourists and why you should hop on the next chance you get.
The St. Charles Streetcar seems almost always crowded, but if you start talking to passengers you'll soon find out that most of them are from out of town. The street car runs from South Claiborne and Carrollton to Canal down St. Charles through Uptown straight to the Quarter.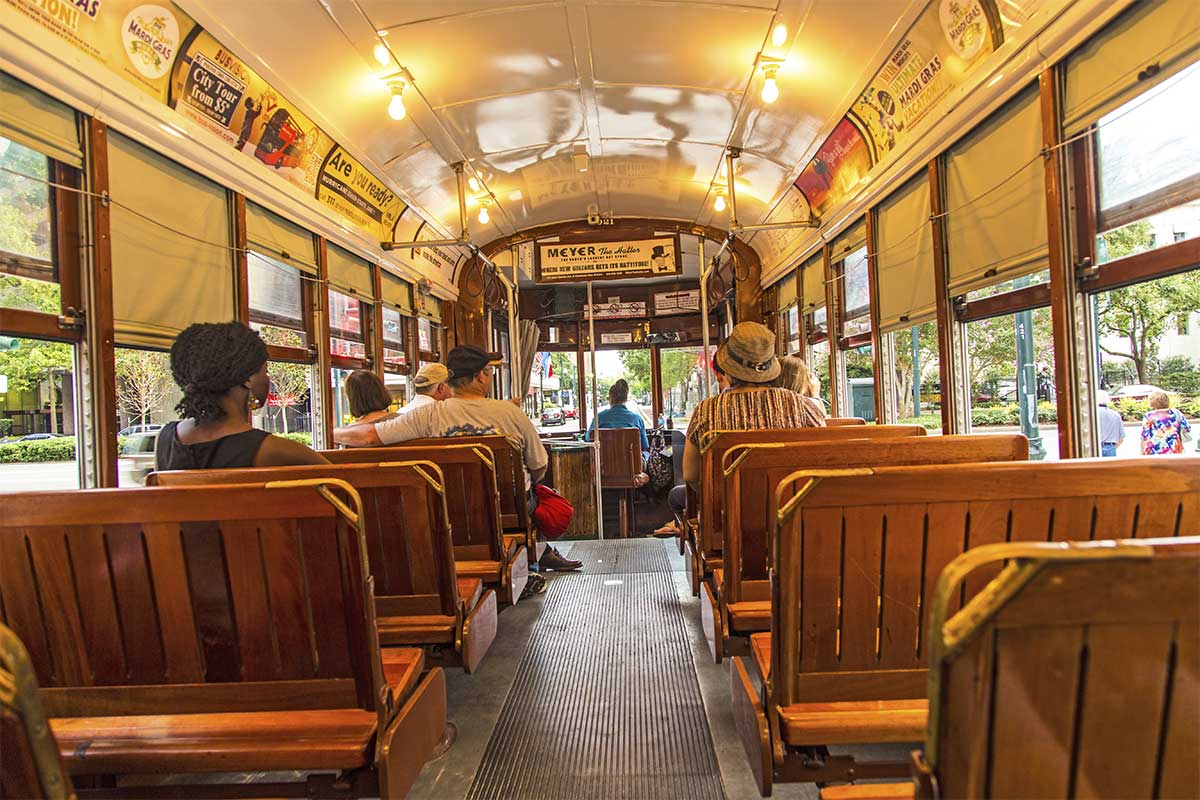 The windows are usually open allowing for a breeze to come through. The rustic wooden benches are much more comfortable than they look. A ride on the streetcar will provide you with a unique view of Uptown and the CBD, you won't get stuck in St. Charles Avenue traffic and you can't beat the price $1.25 for one way. Just remember to bring the exact change. The fact that service isn't always on time almost adds to the charm of this unique form of public transportation. According to the RTA schedule, the streetcar runs weekdays every 20 mins. Check out the schedule: http://www.norta.com/Maps-Schedules/System-Map/Line.aspx?ID=12
A Little History
The St. Charles Streetcar is the oldest continually operating street car line in the world.
Streetcars in New Orleans have been an important part of the city's public transportation network since the first half of the 19th century. The New Orleans streetcars are one of the first passenger railroads in the United States and one of the oldest continuously operating street railway in the entire world.
The oldest component of the New Orleans public transport system is the St Charles streetcar line which began in 1835 as a passenger railway between New Orleans and and a suburb called Carrollton. That suburb has since become part of the city.
In the 1960s, buses began replacing many streetcars in New Orleans. Worries that an important part of the city's heritage would be lost, preservationists were able to to list the St. Charles line on the National Register of Historic Landmarks in 1973.
Hurricane Katrina and subsequent floods from the levee breaches in August 2005 knocked all the streetcar lines out of operation and damaged many of the streetcars. Crews were able to restore service on a portion of the Canal Street line in December of that year, with the remainder of the line and the Riverfront line returning to service in early 2006. In December 2007, the Regional Transit Authority (RTA) extended service from Napoleon Avenue to the end of historic St. Charles Avenue . In June 2008 service was restored to the end of the line at South Carrollton Avenue & South Claiborne Avenue.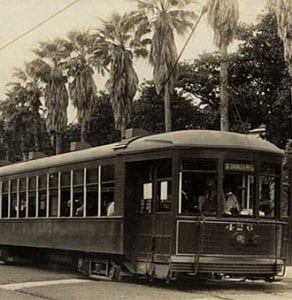 So, enjoy being a New Orleans Local and try one of our most treasured forms of transportation today!