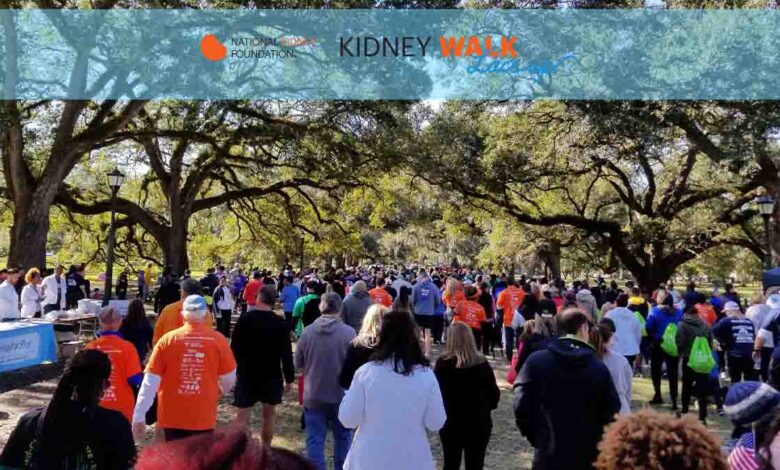 Get Ready….. the 20th Annual New Orleans Kidney Walk is taking place on Sunday, November 14, 2021 at the Meadow in Lafreniere Park.  Registration starts at 8:30 a.m. and the Walk begins at 10 a.m.  The suggested donation is $5, but we hope that everyone will be able to raise even more for this wonderful cause. Learn more: https://www.kidneywalk.org/neworleans
We look forward to seeing everyone on Sunday, November 14, 2021 when we take lifesaving steps to prevent kidney disease and promote living organ donation.

20th Annual New Orleans Kidney Walk Details
Where: Concert Meadow at Lafreniere Park—3000 Downs Blvd. (Use Veterans Blvd. entrance)
Time: Registration: 8:30am; 2 mile Kidney Walk starts at 10am
Parking: Parking available inside Lafreniere Park—First come first served 
Registration and Check-in: All teams, walkers and participants should register/check in at registration area next to the pavilion.
Is there an admission fee? The suggested minimum donation is $5.00. Every walker who raised $100 will receive a Kidney Walk t-shirt. 
Will there be food and beverages at the Walk? Yes. Fruit, popcorn, and water are complimentary to everyone. 
Coolers, outside food and beverages are permissible. Make sure to bring plenty of seating for family and friends – the ground could be wet and there is no seating at the event site. 
Where is a good place for our team to meet? Great meeting places are next to the stage.
Is the Walk handicap accessible? Yes, the Walk route is handicap accessible. 
Are dogs welcome? Yes, dogs are welcome and must remain on a leash.
Is the Walk rain or shine? The New Orleans Kidney Walk is rain or shine. The weather forecast is calling for a high of 65 and a low of 53. Plan for breezy, chilly and sunny conditions.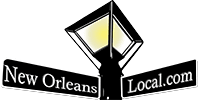 New Orleans Local is your best resource for the latest events happening around the city. If you like the theater, we've got you covered with all sorts of great safe events and lots of virtual events. Whether you are looking for festivals, parties, theater, charity events or events for kids, we have everything you need to be in the "know."  Our Calendar of Events welcomes any organization or business to submit events and happenings – HERE – to help let our community know what is happening around town. Everybody knows about Mardi Gras, but do they know about the latest charitable event, local marathons, holiday events, or reveillon dinners? Submit your event with a great photo, so we can let people know what events you want to help to promote in the New Orleans area.  Laissez Les Bons Temps Rouler!