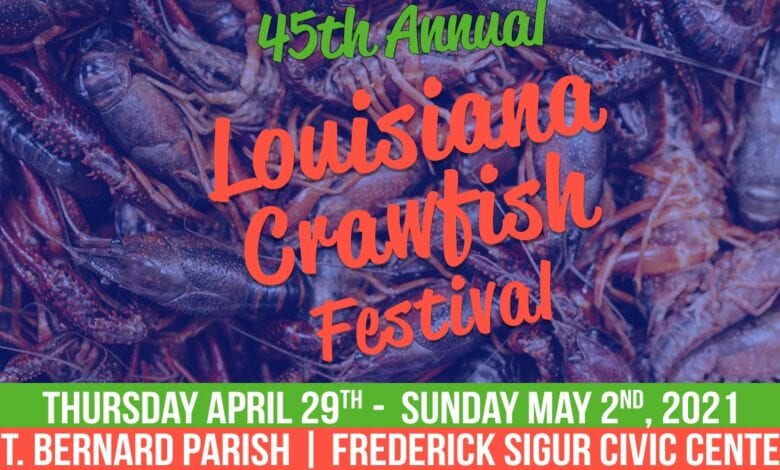 The 45th Annual Louisiana Crawfish Festival is coming to the St. Bernard Parish Frederick Sigur Civic Center this April 29 through May 2, 2021. There will be great entertainment such as Zita, Karma, No Idea, Mojeaux and Rockin Dopsie, Jr. there will amusement rides, delicious food, handmade crafts and lots more fun for everyone.
45th Annual Louisiana Crawfish Festival Details
Dates:
Thursday, April 29 from 5pm until 10pm (Free Admission)
Friday, April 30 from 5pm until 11pm ($5 admission)
Saturday, May 1 from 11am until 11pm ($5 admission)
Sunday, May 2 from 11am until 9pm ($5 admission)
Carnival Ride Prices:
Thursday – $15
Friday – $30
Saturday – $30
Sunday – $30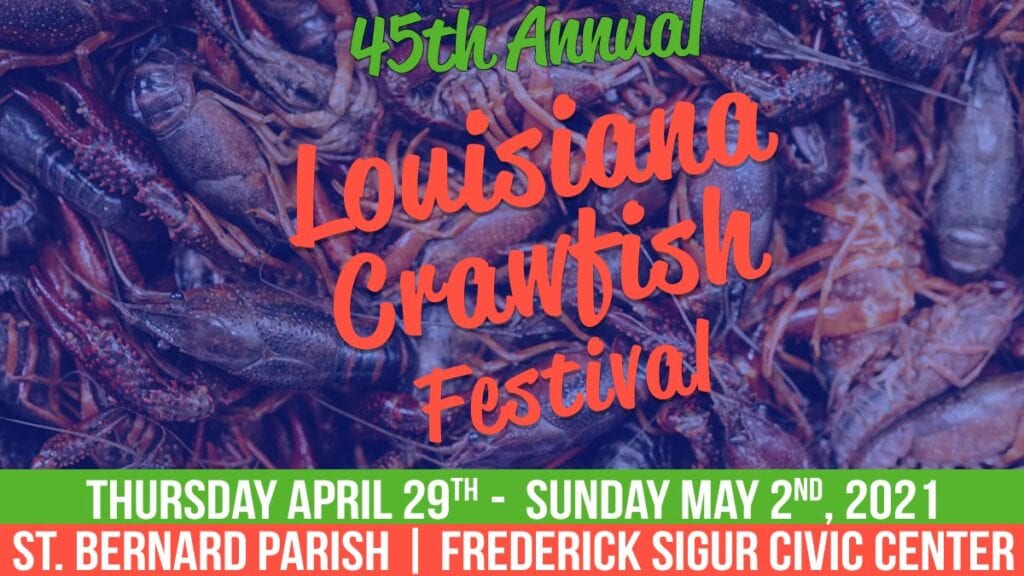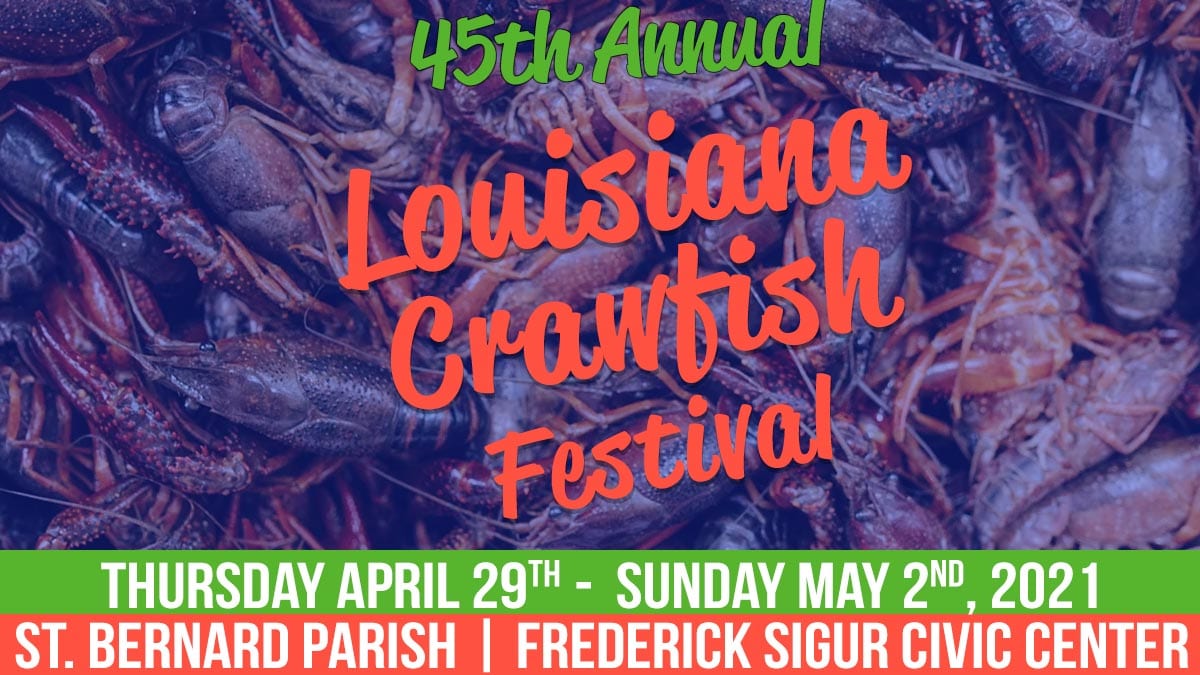 The children's pageant will be held on Saturday, May 1, 2021 with lots of prizes to be one. "We would love to see your little boy or girl go home with ONE OF THESE AMAZING crowns and banner!" Learn more about the pageant – HERE. This year, the festival will also be offering COVID-19 vaccines with St. Bernard Hospital/Ochsner Health, St. Bernard Parish Government and Nunez Community College Nursing. The festival will be following COVID-19 safety precautions. "The restrictions are going to be a challenge, but we're ready for the challenge. We're ready to bring back some entertainment and some fun for the public," according Cisco Gonzales, vice president of the Louisiana Crawfish Festival Foundation. Organizers say that currently only 12,000 attendees will be allowed at the festival. Learn more – HERE.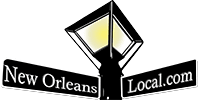 New Orleans Local is your best resource for the latest events happening around the city. If you like the theater, we've got you covered with all sorts of great safe events and lots of virtual events. Whether you are looking for festivals, parties, theater, charity events or events for kids, we have everything you need to be in the "know." Our Calendar of Events welcomes any organization or business to submit events and happenings – HERE – to help let our community know what is happening around town. Everybody knows about Mardi Gras, but do they know about the latest charitable event, local marathons, holiday events, or reveillon dinners? Submit your event with a great photo, so we can let people know what events you want to help to promote in the New Orleans area. Laissez Les Bons Temps Rouler!