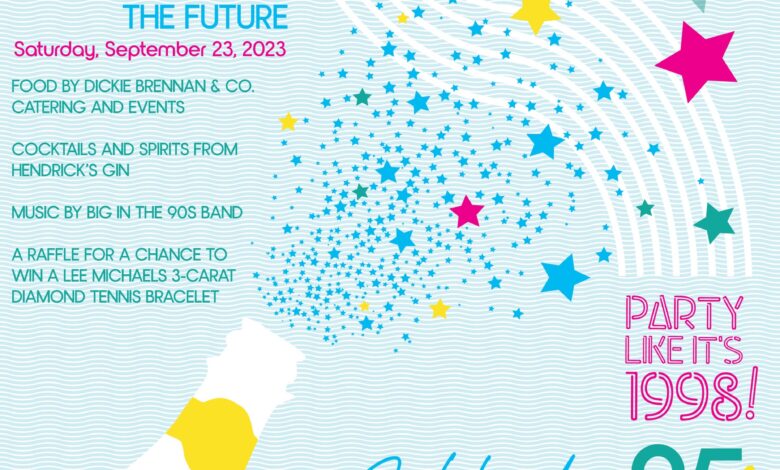 September 23, 2023 |
Patron Party: 7:00 p.m. to 8:30 p.m.
Main Event: 8:30 p.m. to 11:00 p.m.
Come party like it's 1998 at our 25th annual CHAIRish the Children Gala where we will CHAIRish the Past and Imagine the Future!
Join Gala Co-Chairs Marye & John Nickens and Krystle & Royce Duplessis for the 25th Annual CHAIRish the Children presented by Children's Hospital New Orleans. This Louisiana Children's Museum's signature gala will take place on Saturday, September 23, 2023 where we will party like it's 1998!
Experience LCM in the evening amid our indoor and outdoor exhibits. Dine at the water's edge, unwind in the natural beauty of City Park, enjoy a cocktail while strolling the fog bridge under the moonlight, and dance the night away!
Hospitality Sponsors
Enjoy delicious food from Dickie Brennan & Co. Catering + Events, Acorn Café, A Dickie Brennan & Co. Café, and Louisiana Seafood while imbibing on a full bar provided by Hendrick's Gin.
LCM Fun and Live Music
When you're not playing like a child in one of our amazing five galleries, come dance the night away with live music from Big in the 90s band!
Tickets click-> HERE