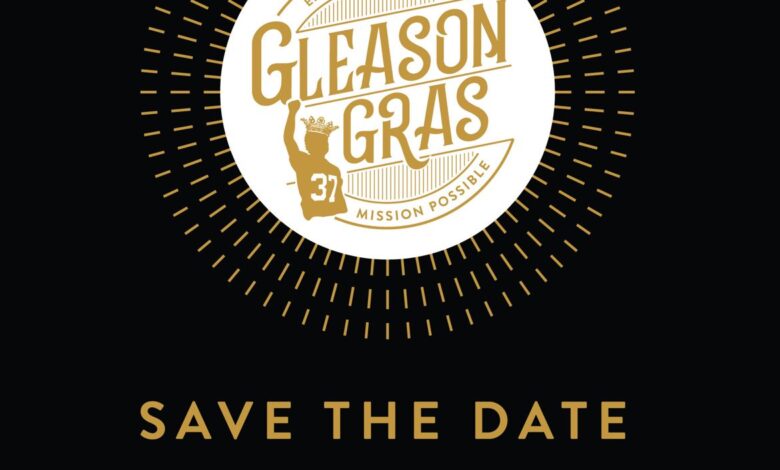 November 11, 2023 |
Generations Hall – 310 Andrew Higgins Blvd. • New Orleans
Patron Party – 7pm
General 8pm – 11pm
Tickets click-> HERE
CELEBRATING 11 YEARS OF GLEASON GRAS!
New venue, live music, great food and drinks, silent and live auction and so much more!
WHAT IS GLEASON GRAS SUPPORTING?
The purpose of this event is to raise awareness for ALS and to support the Team Gleason Foundation. Team Gleason's mission is to improve life for people living with ALS by delivering innovative technology and equipment, as well as providing and empowering an improved life experience.
In just 12 years, Team Gleason has provided resources to over 40,000 people through our program services, expansive advocacy and innovation efforts – which have the power to affect every person living with ALS, their families and caregivers.
Over the past decade, Team Gleason has grown from an all-volunteer group of family and friends to a professional staff of 20 with a diverse, 30-member Board of Directors. With a $5 million annual budget, more than 78% of Team Gleason's revenue is directed toward program expenses, funding the services and support that helps those battling ALS to overcome physical limitations and live a more independent and purposeful life.
www.TeamGleason.org
INSPIRED BY
Steve Gleason played for The New Orleans Saints from 2000-2008. As a counter-culture athlete who spent his off-season adventuring in third-world countries, he will always be remembered for his blocked punt on the night the Louisiana Superdome reopened for the first time after Hurricane Katrina. In January 2011, Steve was diagnosed with ALS, considered a terminal neuromuscular disease. It is his mission to show that patients can not only live but thrive after this diagnosis. In doing so, he hopes to inspire others to do the same.
"LIFE IS DIFFICULT. NOT JUST FOR ME OR OTHER ALS PATIENTS. LIFE IS DIFFICULT FOR EVERYONE. FINDING WAYS TO MAKE LIFE MEANINGFUL AND PURPOSEFUL AND REWARDING, DOING THE ACTIVITIES THAT YOU LOVE AND SPENDING TIME WITH THE PEOPLE THAT YOU LOVE – I THINK THAT'S THE MEANING OF THIS HUMAN EXPERIENCE." – STEVE GLEASON