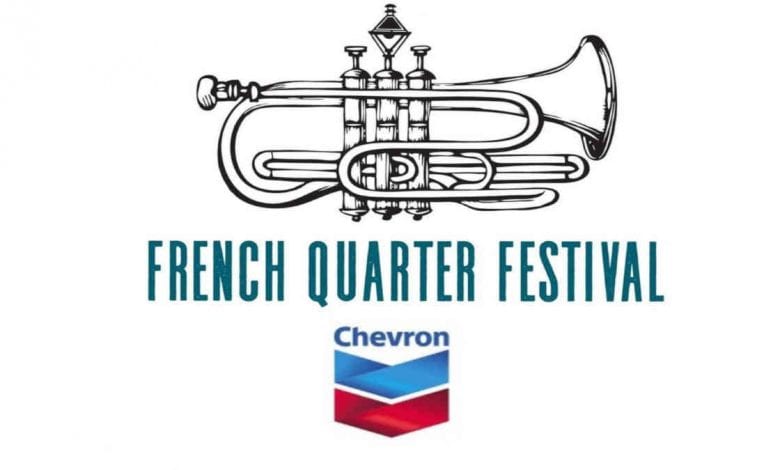 The 2022 French Quarter Fest is taking place April 21-24, 2022. The popular free festival will take place in Woldenberg Park and the French Quarter.
For more information visit: https://frenchquarterfest.org/
In 2022, festival organizers will curate 265+ acts, including more than 25 debuts, across 20 stages throughout the historic French Quarter. Artists range from legends like Little Freddie King to emerging artists such as Trombone Shorty Academy's youth ensemble. Artists making their debut include Rickie Lee Jones, Loose Cattle (led by Tony Award®-winner Michael Cerveris), The Lilli Lewis Project, Da Truth Brass Band, Gumbeaux Juice Feat. an All-Star Lineup, Electric Yat Quartet, Notel Motel + more.
"We're returning strong and full of all the good stuff – culture, community, and joy!," said Emily Madero, President and CEO of FQFI. "FQF welcomes over 1,800 local musicians to the stage, more than we saw at our last Fest in 2019. We are expanding the fan experience and dancing into the night with the FQF After Dark Series at four premier event venues in New Orleans. Our team and board could not be more excited and appreciative of all the support we have had over the last two years that makes this year's festival possible. It's time to celebrate, together.
Returning favorites include Tank and the Bangas, John Boutté, Amanda Shaw, Bill Summers & Jazzalsa, Chubby Carrier and the Bayou Swamp Band, and hundreds more. Attendees can experience Louisiana legends in the streets of the Quarter each night of festival, thanks to the Chevron Evening Concert Series, which returns in 2022 with Irma Thomas, Rockin' Dopsie, Jr., Waterseed, and Big Chief Bo Dollis Jr. and the Wild Magnolias at the Chevron Stage now in the Jax Brewery Lot. The GE Stage finds a new home in Jackson Square with an all-star lineup of New Orleans' most respected artists and culture-bearers including Jeremy Davenport, Shannon Powell, Robin Barnes, and James Andrews. The riverfront Abita Beer Stage brings four days of music including Sweet Crude, The Soul Rebels, and Walter "Wolfman" Washington and the Roadmasters. Artists on the Jack Daniel's Stage in Canal Plaza include Alfred Banks w/Sax Kix Ave, Erica Falls, and the Jamal Batiste Band. At the Tropical Isle Hand Grenade Stage, the lineup includes a Sunday morning Gospel performance from debut Zulu Gospel Choir. At the New Orleans Jazz Museum at the Old U.S. Mint, brass bands will be featured Friday-Sunday on the Louisiana Fish Fry Stage, and the WWL-TV Esplanade in the Shade Stage brings three days of music from crowd favorites like Tin Men and Sarah Quintana. The festival brings more music to the French Quarter neighborhood with the French Market Traditional Jazz Stage and Dutch Alley Stage located in the French Market District, the Café Beignet Stage at Musical Legends Park and Jazz Playhouse at the Royal Sonesta New Orleans, both at 300 Bourbon, the Jones Walker Songwriter Stage which returns to the outdoor courtyard at The Historic New Orleans Collection, and multiple street stages along Bourbon and Royal Streets.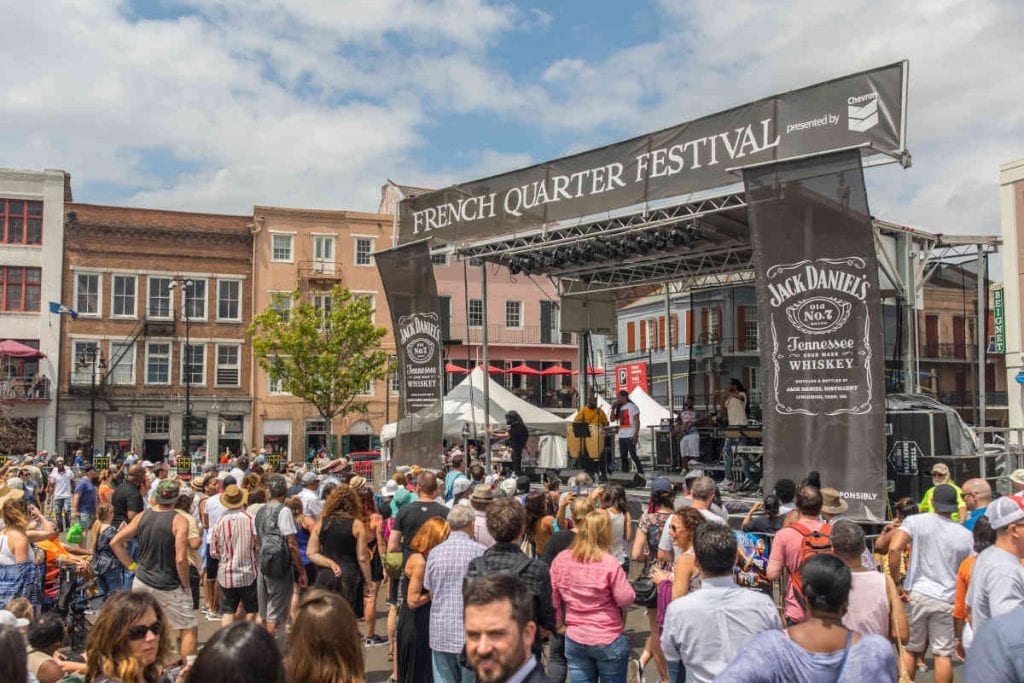 Among some of the city's favorite returning musicians are Bag of Donuts, Water Seed, Lena Prima, Burris, Loose Cattle, The Iguanas, and many more.
For a full lineup visit: https://frenchquarterfest.org/music-temp/
French Quarter Fest After Dark
And the beat goes on! French Quarter Fest expands fan experience offering new nighttime programming. French Quarter Fest After Dark is a curated series of performances and pop-up events to enhance the fan experience and keep the good times rolling after the last festival stage closes. The official FQF After Dark Series will be held at different venues throughout the city Thursday – Sunday. Stay tuned for more details on how to secure your spot to this premier series.
● Thursday, April 21 FQF After Dark at Double Dealer
● Friday, April 22 FQF After Dark at Three Keys at the ACE Hotel
● Saturday, April 23 FQF After Dark at Hotel Saint Vincent
● Sunday, April 24 FQF After Dark at Midnight Revival at the Frenchman Hotel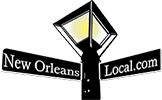 New Orleans Local is your best resource for the latest events happening around the city. If you like the theater, we've got you covered with all sorts of great safe events and lots of virtual events. Whether you are looking for festivals, parties, theater, charity events or events for kids, we have everything you need to be in the "know." Our Calendar of Events welcomes any organization or business to submit events and happenings – HERE – to help let our community know what is happening around town. Everybody knows about Mardi Gras, but do they know about the latest charitable event, local marathons, holiday events, or reveillon dinners? Submit your event with a great photo, so we can let people know what events you want to help to promote in the New Orleans area. Laissez Les Bons Temps Rouler!