The 10th Annual Horses, Hops & Cops fundraisers was a fun event for the entire family. The gorgeous Budweiser Clydesdales were a sight for children and grown-ups. Visitors could not only pet these beautiful animals, but also have their pictures taken with them. Take a look at our YouTube Video on top of this article and admire these beautiful animals.
Horses, Hops & Cops took place on Wednesday, February 12th at the N.O.P.D. stables in New Orleans City Park. Event visitors also got a chance to tour the N.O.P.D. stables and got to watch an equestrian soccer game featuring the N.O.P.D. mounted unit. Furthermore the event featured live music by the Wiseguys and plenty of children's activities.
Did you know that the 10th Annual Horses, Hops & Cops Proceeds benefited the N.O.P.D. Mounted Unit and their horse breeding program? The New Orleans Police Department began the in-house breeding program in 2016. This program only exists because of generous donations from individuals, organizations and corporations, as well as events like Horses, Hops & Cops.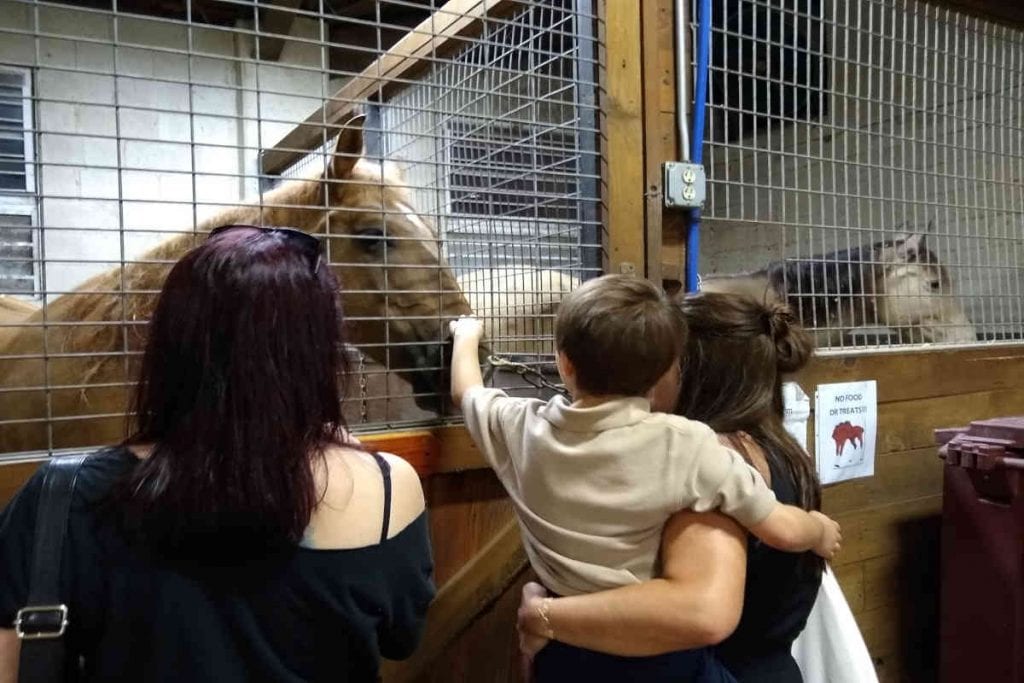 If you missed Horses, Hops & Cops you will get another chance to see the Clydesdales in some of the parades this Carnival Season. For more information visit: https://neworleanslocal.com/2020-mardi-gras-parade-schedule/