---
Would you like one lump or two in your tea? Yes, it is Tea Time all over the city of New Orleans. But, it is not just any tea, it is a holiday tea created for kids during the holidays. Don't worry there is nothing too stuffy about these holidays teas. They are all designed for kids to enjoy with their parents and other friends. Let's take a look at some of the holiday teas that are available this year.
Papa Noel Tea – The Ritz-Carlton
Let's enjoy a little holiday cheer at the Ritz-Carlton for their famous Papa Noel Tea. The tea takes place in the famous Davenport Lounge. Children will enjoy cookie decorating and other holiday surprises. Both kids and adults will truly enjoy the one of a kind huge gingerbread display. The tea will take place on December 1, 2, 8, 9, 15, 16, 17, 18, 19, 20, 21, 22, 23, 24 at 11:00 a.m. or 2:30 p.m. for $65/person. Click HERE for more details.
BB Stage Door Canteen Teddy Bear Tea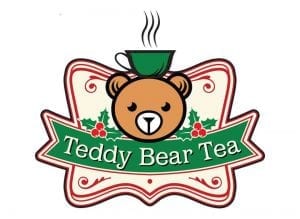 It's the perfect holiday experience to share with your children, parents and grandparents this year. The Teddy Bear Tea at BB's Stage Door Canteen takes place December 7, 14, and 21, 2019. Each day will have two time available 9:30am -11:30am and 2pm-4pm. All guests will enjoy delicious food and sweet treats. Plus, there will be lively music from the Victory Belles and a Special visit with Santa that includes a Teddy Bear gift for all children in attendance. Children under 2 years of age are FREE. Tickets start at $60.99 per person (member) and $65.99 (non-members). Click HERE for more details.
Royal Sonesta Teddy Bear Tea
The Royal Sonesta Teddy Bear Tea is definitely a New Orleans tradition. All of the little princes and princesses are invited to the Magical Royal Kingdom at the Royal Snowesta. Fantasies really do come true here and they begin as you enter the Grand Ballroom. Guests will enjoy story time with Mrs. Clause, sing-a-long with Rudolph, Sugarplum Fairy and Marching Toy Soldiers. We do believe that Santa may even stop by to see the festivities with some special treats. The tea will take place on December 15, 19, 20, 21, 22, and 23, 2019. Tickets start at $41.14. Click HERE for more details.
Cajun Holiday Tea with Papa Noel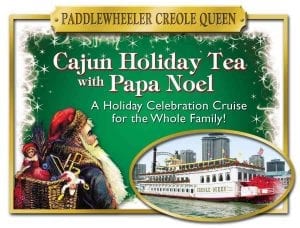 Have you ever had tea on a boat? Come meat Papa Noel, Mrs. Noel, Gaston the Gator, and other Cajun Holiday characters during the Cajun Holiday on board the Paddlewheeler Creole Queen. Guests will enjoy holiday tea with lots of treats, face painting, magic tricks, storytelling and lots of other children's activities. In addition, everyone will get the chance to hold a real alligator and each child will get a special present. The holiday tea cruises will take place on December 14 and December 15, 2019 and will last about 2 hours. Tickets are $10 (Children 0-2), $42 (Children 3-12) and $62 (Adults) For more information click HERE.
Longue Vue House & Gardens Holiday Tea
There is something so enchanting about the Longue Vue House & Gardens. It truly is one of the best places to enjoy a holiday day. On December 14, 2019, from 1-3, guests have a chance to have a little festive holiday cheer. Guests will enjoy an afternoon tea with cookies, sandwiches and sweets, festive holiday crafts and even photos with Santa. Tickets start at $50.0Click HERE for more information.
Holiday Tea at the Windsor Court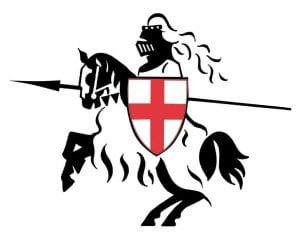 Come one come all to the famous Windsor Court Hotel for the High Holiday Tea. If you are truly a tea connoisseur. this is the holiday tea for you. You will experience delicate tea sandwiches, holiday themed scones and wonderful desserts. The holidays teas will be November 29 through December 30, 2019. Tickets are $69.03 (includes tax and gratuity). Click HERE for more details.
Beauregard-Keyes House Christmas Doll Tea Party
This is not just any Holiday Tea, it is a Christmas Doll Tea Party. Guests will enjoy lots of holiday treats at the Beauregard-Keyes House. There will be caroling, a Christmas Story, visits from Santa and so much more. It truly will be a holiday wonderland for all ages. Bring your favorite doll as our guest. The Tea takes place on December 14, 2019. Tickets are $10.00. Click HERE for more details.
Brunch with Santa – Bourbon Orleans
How about Brunch with Santa at the Bourbon Orleans? Meet with Santa and his elves in the famous Orleans Ballroom. There will be a variety of food and a little something for everyone. Adults will enjoy free mimosas and poinsettia cocktails. Don't worry, the Sugar Plum Fairy, Santa & Mrs. Clause and other characters will definitely be in attendance. Plus, there will be live entertainment. Click HERE for more details.
Teddy Bear Tea at the Roosevelt New Orleans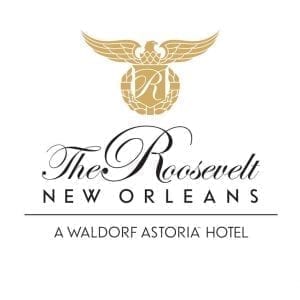 The elves are coming with treats to the Roosevelt New Orleans hotel. They have certainly been busy preparing for this wonderful Teddy Bear Tea. Santa & Mrs. Clause will welcome you and present a delicious holiday meal. There will be specialty teas, pastries and some sparkling wine and mimosas for the adults. The tea will be available on December 1, 7, 8, 14, 15, 19, 20, 21, 22, 23, and 24, 2019. The Cost is free for kids under 2, $55 for kids 3-10 and above 11 star at $75. Click HERE for more information.