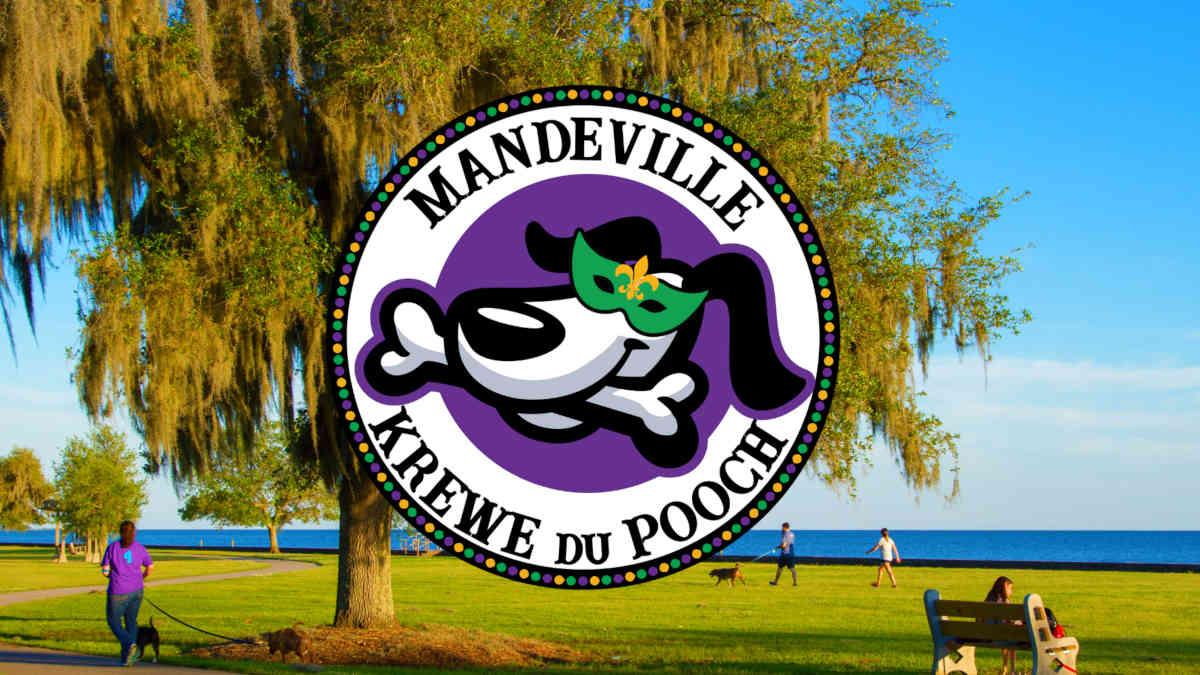 Do you love dogs? Then this is the parade for you: On Saturday, February 29th the Krewe Du Pooch will march for the very first time at the Mandeville Lakefront. The inaugural parade's theme will is: Dressed to the #9s," giving nod to #9 Drew Brees and Joe Burrow, and our Louisiana football culture. So bring your Saints and LSU attire! If you plan to walk in the parade make sure to bring some cool throws.
What To Expect At Krewe Du Pooch
The costume contest is scheduled to start at 12 PM at the Pontchartrain Yacht Club. Celebrity judges for the costume contest include former Saints football player Michael Mauti and local chef Pat Gallagher, with others to be announced.
The walking parade will start at 2PM from the Mandeville Lakefront Splash Park and will end at Lafitte Street near Barley Oak. All the fun will come to an end at 6PM . Since all this parading will make you hungry, there will be food and drinks and a lot of entertainment along the lakefront.
If it rains the parade will be moved to March 7th.
Krewe Du Pooch, which was founded by the Old Mandeville Business Association (OMBA), supports local animal charities and rescues. If you are looking for a four-legged friend this is the place to be since there will be many adoptable dogs on site
For more information visit: https://www.krewedupooch.org/