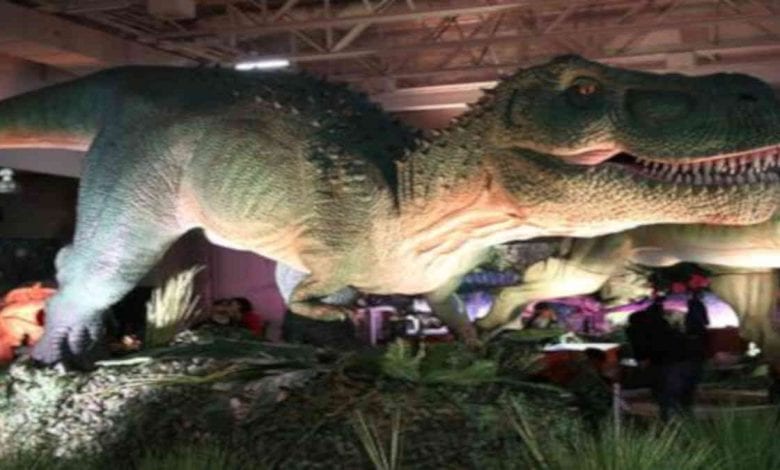 Do you want to take your family on a dinosaur adventure? Then head over to the Pontchartrain Center February 28th -March 1st. There you have life-seized, realistic dinosaurs waiting for you!
For more information and tickets visit: https://www.dinosauradventure.com/
What To Expect At Dinosaur Adventure
At Dinosaur Adventure you will get a chance to learn more about your favorite dinosaurs including: Tyrannosaurus, Triceratops, Diplodocus, Velociraptor, and you can even explore the Triassic, Jurassic, and Cretaceous time periods.  Do you want to get close up and personal with a a moving 40-foot T-Rex? Then Dinosaur Adventure is what you have been waiting for.
And that's not all! You can go on your own fossil dig, mold your own fossil replica to keep, take part in a mining adventure searching for gems, play in the pre-historic playground and even ride some dinosaurs. Tickets for the all immersive Dinosaur Adventure start at $30.