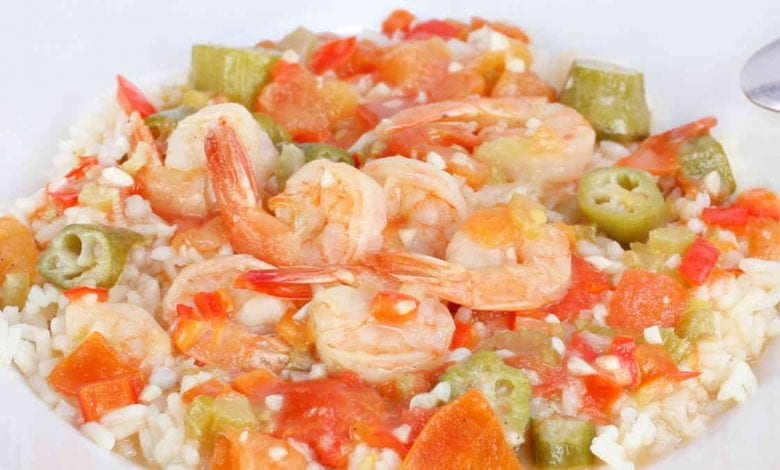 Since we all have been cooking a lot at home lately, you may feel like you are running out of ideas of what to make. We will try to give you some cooking ideas to try in your kitchen. Since okra, a southern staple, is in season right now, we decided to make Smothered Okra with Shrimp.
What You Need For Smothered Okra With Shrimp
1 tbsp. vegetable oil
3/4 cup diced onion
1 tbsp. Mulate's Cajun Seasoning
1 tsp. kosher salt
2 lb. cut okra
10 oz. can Ro-Tel diced tomatoes
1 cup sodium reduced chicken broth
1 lb. 21/25 count shrimp, peeled and deveined
Cooked white rice
How It's Done
In a large pot, heat oil over medium heat. Saute onions for 5-10 minutes, or until softened. Mix in Mulate's Cajun Seasoning, salt, okra, tomatoes and broth. Bring to a simmer then reduce heat to low. Simmer, covered, for 45 minutes stirring occasionally. If the okra begins to stick, add water a little at a time and scrape the bottom of the pot. Add the shrimp and cook for 5-8 minutes, or until pink. Serve as is or over rice. Serves 6-8.


If you liked the Smothered Okra With Shrimp recipe and are looking for more great ideas, get Mulate's new cookbook: "Let's Party At Mulate's".
The cookbook was written by Monique Boutte Christina, the daughter of Mulate's founder, Kerry Boutte. Her daughter, Renee Grace Christina, interviewed her grandfather, before writing the foreword. The cookbook consists of easy-to-follow recipes, just like Smothered Okra With Shrimp.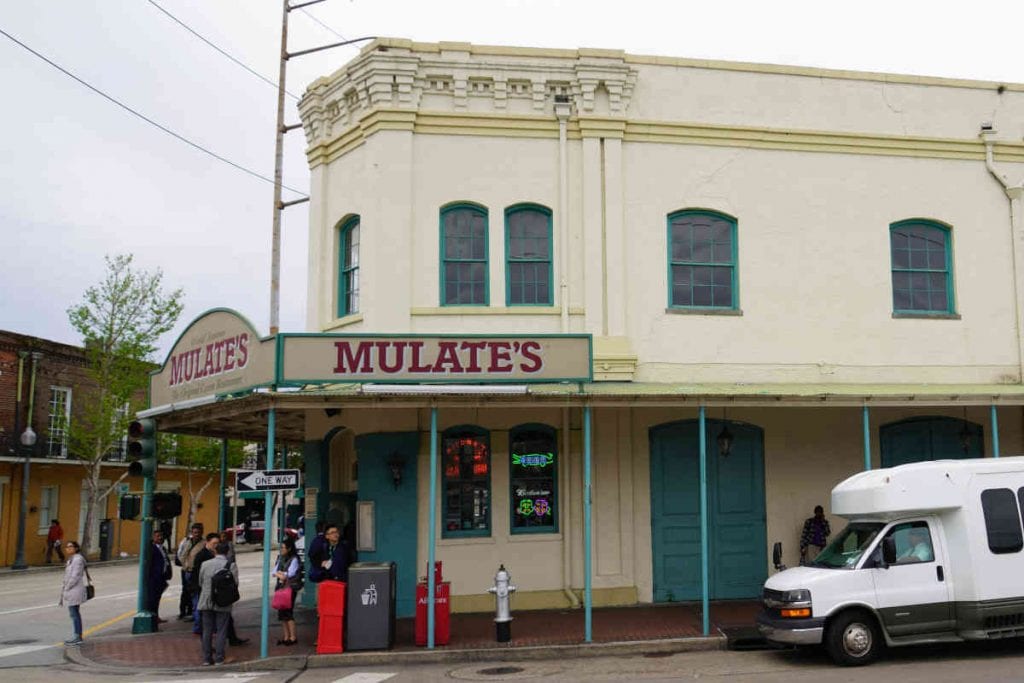 About Mulate's

Mulate's is known as The Original Cajun Restaurant™, famous for preserving and celebrating the food, music and culture found in the small towns and along the bayous of south Louisiana. But the restaurant that prides itself on being true to its roots would never have opened its doors if owner Kerry Boutté hadn't ventured out of Cajun Country and into restaurants and dance halls of New Orleans, Houston and even Europe.
In 1980, he opened Mulate's in a small, nondescript building in Breaux Bridge, not far from his hometown. His staff consisted of one cook, two waitresses and himself-more than enough to serve the two customers who came through the door the first day. The first month netted three thousand dollars in gross sales, but Boutté knew word would spread. He stuck to his goal of serving authentic Cajun food with consistent quality.
There is a lot to learn about Mulate's, so just stop in and experience the original Cajun restaurant.
For more information visit: http://mulates.com/about-us/