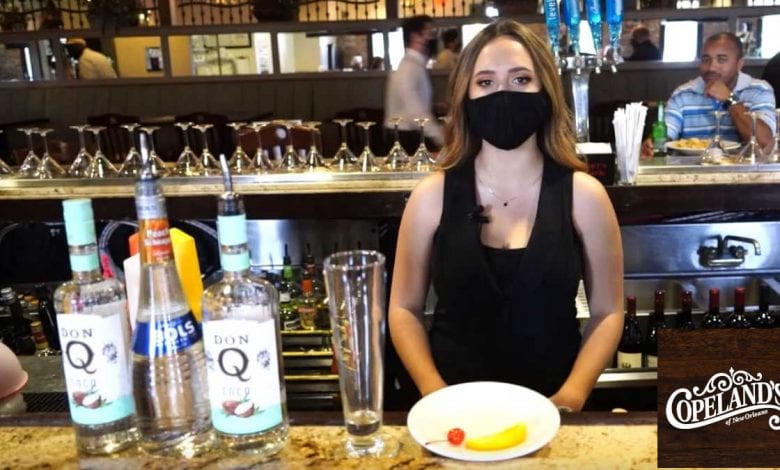 Join us this week in Lifting Community Spirits with a toast to the New Orleans community at Copeland's Restaurant of New Orleans, the home of the famous Copeland's Homemade biscuits, cheesecake and of course chicken. This week we are meeting with Al Copeland, Jr., CEO of Al Copeland Investments, Inc.
Lifting Community Spirits is a weekly happy hour that features conversations that are spirited with a variety of local business owners, managers, and movers and shakers throughout the New Orleans Metro area. Fred Holley, the Event Coordinator for Republic National Distributing Company, will discuss cocktails, food and the latest changes in the food and beverage industry.
Did you know that the Copeland business actually began with Tastee Donuts in the 1960s? When Al Copeland, Jr. was 9 years old, his father, Al Copeland, Sr., founded the world famous Popeye's Chicken. And this is where the Copeland legacy began.
I worked at Popeye's every summer from when I was 12 years old until I got through school. I went to management training school during my senior year and then hit all of the operations positions, moved into the office and started as a concept development person. In 1992, I worked directly under him (Al Copeland, Sr.) as EVP of his company for 16 years until he passed away." ~ Al Copeland Jr, CEO of Al Copeland Investments, Inc.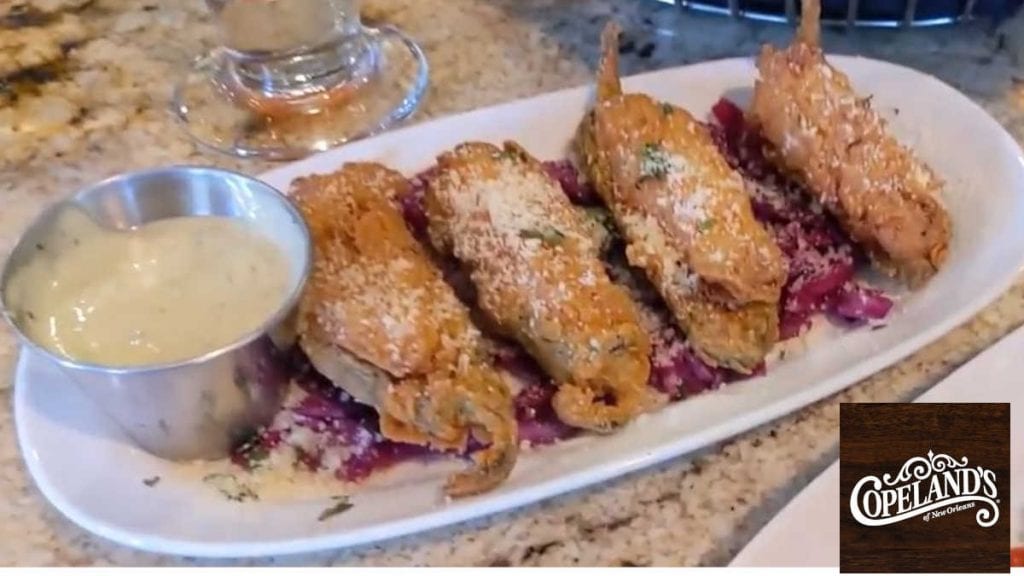 Crab and Avocado Stack has only been on the menu for 8 weeks. It has only 380 calories and is super fresh with Jumbo Lump Crab-meat, Avocado and Tomatoes. It is very popular. Shrimp and Tasso Jalapeños features fresh Louisiana shrimp, finely chopped Tasso, and layered in with Jalapeños and deep fried. Not so healthy but tastes wonderful. And of course, ya gotta have fried chicken when you come to Copeland's, but this fried chicken is Copeland's Fried Chicken. "About 6 years ago, I worked on my own recipe for Fried Chicken and this is spicier fried chicken created in our R&D lab. It has a lot of herbal components – garlic, some onion, celery – different from what you see at Popeye's," according to Al Copeland, Jr. Don't forget about the famous biscuits that have been on the menu since 1983. We also have a great steak with a special glaze that makes them uniquely Copeland's. They also added a sampler platter of some of the most popular items on the menu such as Bayou Broccoli, Spinach Dip with Bow-tie Pasta, and Buffalo Spring Rolls. All of these items can also be ordered to go home.
For the restaurant division, the key thing is to keep people safe and then refining our To Go system. ~ Al Copeland Jr, CEO of Al Copeland Investments, Inc.
The pandemic changed the restaurant business a lot changing the focus on safety and To-Go menus and curbside options. When the pandemic first began, the restaurants did a heavily discounted bottle wine to-go menu. They also entered into $50 family meals for people to enjoy a nice Copeland meal at home. This $50 special was about 50% of sales and really helped get through the beginning of the COVID pandemic. Lastly, Copeland's also reduced the menu by about 20%.
At Diversified Foods & Seasonings, the company went into a safety mode with nurses checking in every person entering the plant. Everyone had to wear a mask and get their temperatures checked. "We have been lucky not to have COVID, shut any of our operations down," says Copeland, Jr.
Al Copeland Investments runs a restaurant division, hotel division, food manufacturing division, and the Al Copeland Foundation. The Al Copeland Foundation supports cancer research. The mission of the foundation is to save lives and end cancer. Al Copeland, Sr. had this very rare cancer called Merkel Cell and very few doctors knew anything about it. Unfortunately, the research was not found out quickly enough for Al Copeland Sr, but the family was relentless and in 2017 there is now a cure for Merkel Cell. The drug is FDA approved that cures Merkel Cell and impacts all cancer research. If you are interested in learning more about the foundation, click HERE.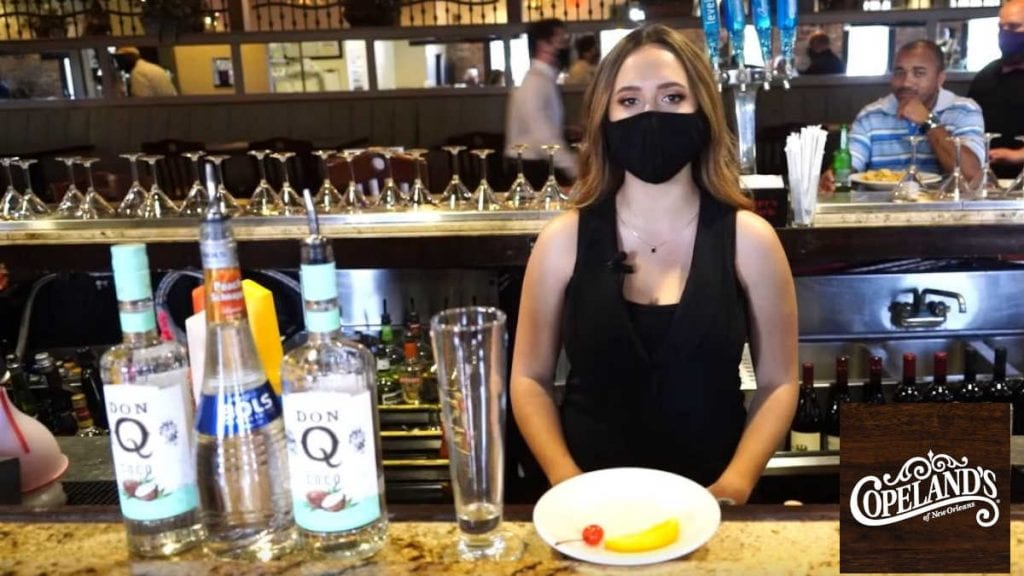 This week's spirit is "Mardi Gras Punch", which features Bols Peach Schnapps and Don Q COCO Rum. Elizabeth, a bartender at Copeland's in Kenner, shows us how to properly make this punch. Add a Splash of peach puree to your glass with 1.5 oz Don Q Coco rum. Add 3/4 oz Bols Peach liqueur. Fill the glass with ice and then 1/2 orange and 1/2 pineapple juice. Top with Grenadine and your garnish.
Enjoy!