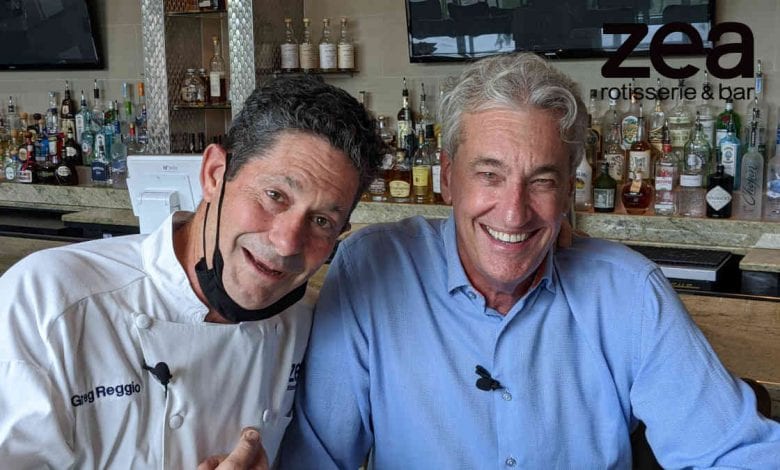 Join us this week for Lifting Community Spirits with a toast to great food and good times in the New Orleans community at Zea Rotisserie & Bar located in Metairie, Louisiana. Fred Holley, the Event Coordinator for Republic National Distributing Company, will lead us in a discussion about the changes in the New Orleans culinary industry with Greg Reggio, the Chef and Owner of Taste Buds Management/ Catering & Events, Zea Rotisserie & Bar and Semolina. During this week's happy hour, we will also learn how to create an Infused Old Fashioned and a Grand Margarita.
Zea Rotisserie & Bar
Zea Rotisserie & Bar first location opened in Harahan in Louisiana in 1997, and it became very popular in the New Orleans community. The unique flavor of the food won the hearts and taste buds of the area and demanded growth. Zea's expanded into New Orleans, Lafayette, Baton Rouge, and Denham Springs.
Greg Reggio, Gary Darling, and Hans Lumburg worked together as a trio, infusing their diverse backgrounds and talents, and created The Taste Buds. Greg Reggio has impacted the New Orleans culinary industry with his wonderful talent including Zea's, Semolina's and many more. Greg Reggio moved back with his parents to New Orleans after his father retired from the military after 24 years. Greg came back thinking it was temporary, but when he met up with his family and of course enjoyed the crawfish and crab as it was the season when he returned, he decided to stay. Greg Reggio's own mother convinced him to enroll in culinary school. Greg's teacher was Gary Darling who later became his partner.
My Mother inspired me to cook as a child. ~ Greg Reggio, the Chef and Owner of Taste Buds Management
Greg Reggio, Gary Darling, and Hans Lumburg work together in all of their dishes. From the famous spinach salad to the Thai Ribs, everything has its own flavor and spice created by these three friends. It began back in the 1990s in Hawaii for a private catering event where they were all cooking for actor Kurt Russell. They grew the concept and today they have 10 Zea Rotisserie & Bar locations throughout the southeast.
Greg Reggio, Gary Darling, and Hans Lumburg also believe in giving back to the community so they worked with the Chef's Brigade. The Chef's Brigade started out with Troy Gilbert going out and help feeding those in need. Chef's Brigade partnered with Revolution Foods with the help of an $18 million grant from FEMA and the City of New Orleans, 76 restaurants participate and each provides up to a 1000 meals a day.
Greg Reggio and a lot of other local chefs and restaurants are heading up to Lake Charles to help others out in need after Hurricane Laura. It truly is special.
Today's Restaurants
Today, it is a very difficult environment for restaurants to function. All restaurants can only offer at most up to about 50% of the normal volume. Greg Reggio recommends talking with landlords to reduce rent, but that's not all. Take it very slow right now, watch controllable costs and labor costs. "What you were paying before will be a lot harder with the reduced capacity," according to Greg Reggio. Prior to this pandemic, there were a lot of restaurants fighting to survive, and many will not make it past this pandemic. The restaurant business is very tough in normal times.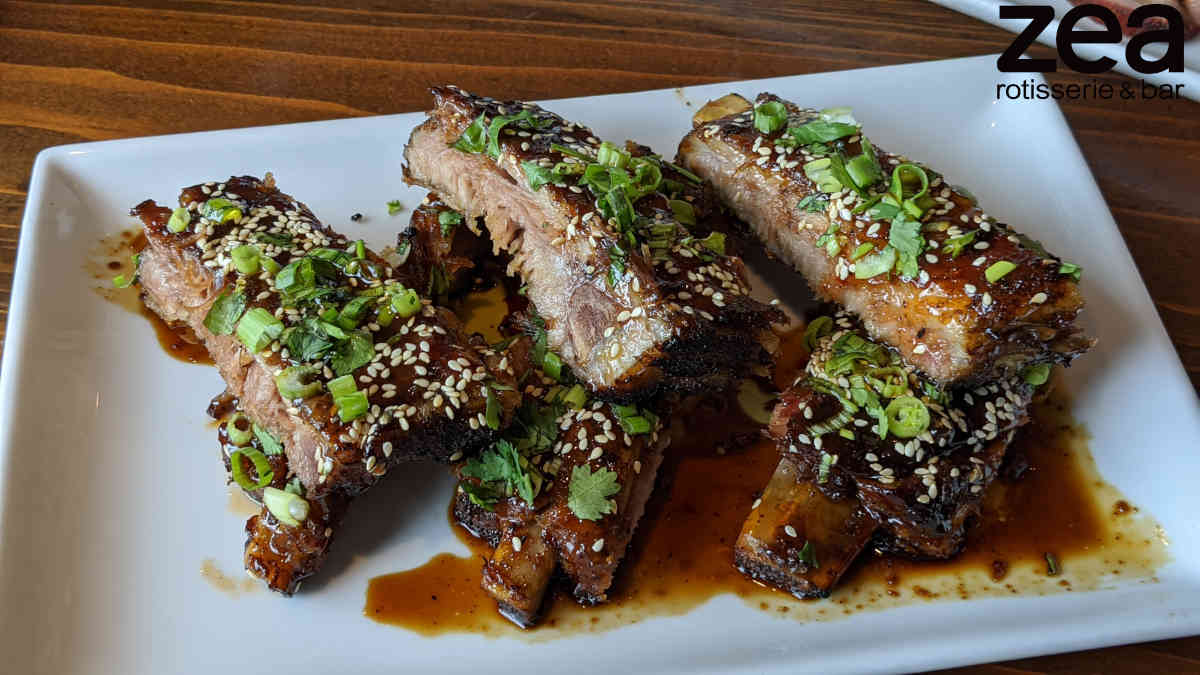 Greg Reggio gives a big cud-dos to his team for everything they have done to keep everything as perfect as possible during the COVID times. All of the Zea Rotisserie & Bar locations are open and operating. They have even been open when everyone was in Phase I with only drive through. "It was like NASCAR with all of the cars lined up outside for food." Whether it was delivery or dine in at reduced capacity, the Zea Rotisserie & Bar Team really rose to the occasion. According to Greg Reggio, "The only way to survive in this industry is to change, to be flexible and adaptable." Greg Reggio really gives his team credit for everything they have done to make Zea Rotisserie & Bar great and survive during these difficult times.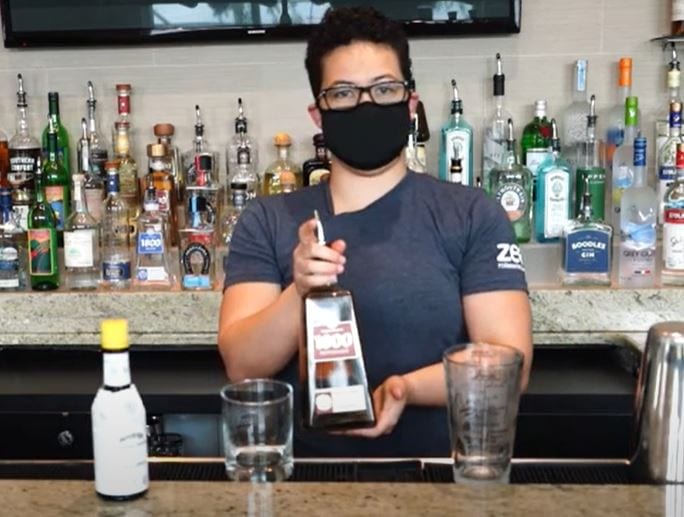 This Week's Happy Hour Cocktail Recipes
Kat, a Bartender at Zea Rotisserie & Bar, will teach us how to make an infused Old Fashioned, featuring Old Forester and a Grand Margarita featuring 1800 Reposado Tequila and Cointreau.
Infused Old Fashioned Ingredients:
Orange Slice, 2 Dashes of Bitters (Angostura), .5 oz simple syrup, 2 oz Cherry infused Old Forester and an orange peel.
Grab a rocks glass. Add an Orange Slice to the Glass with .5 oz of simple syrup to the glass. Add two dashes of Angostura Bitters. Muddle these ingredients. Add 2 oz of Cherry infused Old Forester. Add ice and stir. Top off with an orange peel.
Grand Margarita Ingredients:
2 oz 1800 Reposado Tequila, 3 oz Lime Sour, 1 oz Simple Syrup, Cointreau, Orange Garnish.
Add 2 oz of the 1800 Reposado Tequila to a mixing glass. Add 3 oz of lime sour. Add ice to the mixing glass and shake. Add ice to a rocks glass. Strain mixing shaker into rocks glass. Float Cointreau and add orange garnish to the top.
Thank you for joining us this week.