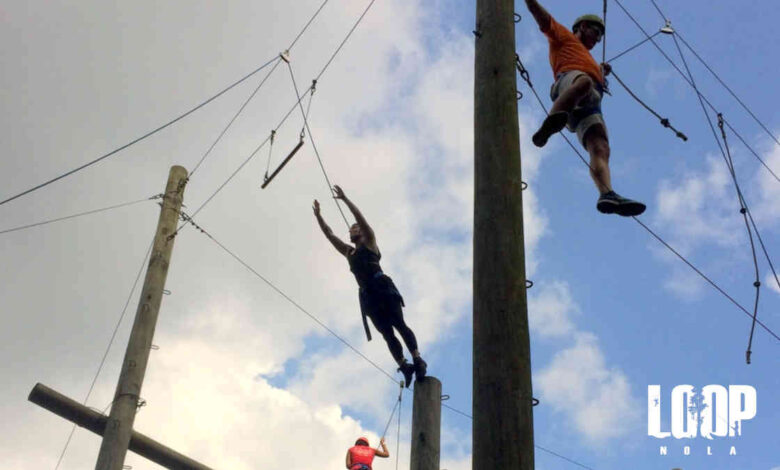 Are you ready to climb to new heights? LOOP NOLA is excited to announce its fall 2021 General Public Day at its City Park Challenge Course on Saturday, September 25, 2021. This general public day is designed for individuals an families who want to have fun together completing high ropes elements while building personal confidence.
LOOP NOLA's City Park Challenge Course is a progression of activities, initiative problems, challenges and trust activities that develop and inspire individuals and groups.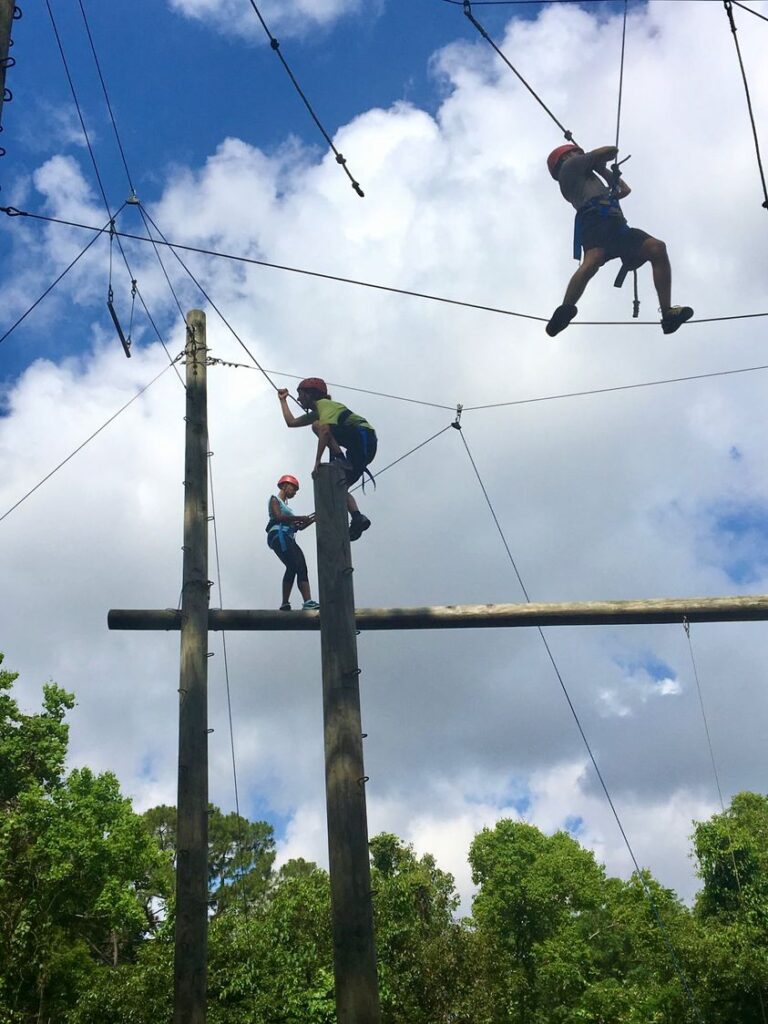 The course is secluded in the forest full of slash pine and live oak trees. This event is open to the public, but tickets must be purchased to reserve the limited spots open for General Public Day. 
LOOP NOLA's City Park Challenge Course Details
We have three courses that include eight high elements over thirty feet in the air that teach cooperation, goal setting, leadership and self-confidence with facilitation by LOOP NOLA staff members. LOOP NOLA staff are trained and certified by the Association for Challenge Couse Technology and are committed to a safe and meaningful experience. The high elements challenge participants physically and emotionally by safely motivating them out of their comfort zones at different heights. On September 25, 2021 we will offer only one session for participants:
Session 1: 10:00am – 12:30pm
Participants must be at least 12 years old and minors must be accompanied by a parent or guardian. All participants must wear closed toed shoes. LOOP NOLA will have water, sunscreen, bug spray, and a first aid kit available. The cost for adults 18 and older is $35 and for youth ages 12 to 17 is $25. All the COVID-19 public health and social distancing guidelines will be strictly followed. There are only twenty-five slots available for the session so register online to reserve your spot!
Tickets are $35 for adults and $25 for youth (ages 12-17). Get your tickets – HERE.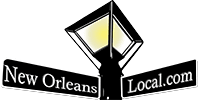 New Orleans Local is your best resource for the latest events happening around the city. If you like the theater, we've got you covered with all sorts of great safe events and lots of virtual events. Whether you are looking for festivals, parties, theater, charity events or events for kids, we have everything you need to be in the "know."  Our Calendar of Events welcomes any organization or business to submit events and happenings – HERE – to help let our community know what is happening around town. Everybody knows about Mardi Gras, but do they know about the latest charitable event, local marathons, holiday events, or reveillon dinners? Submit your event with a great photo, so we can let people know what events you want to help to promote in the New Orleans area.  Laissez Les Bons Temps Rouler!