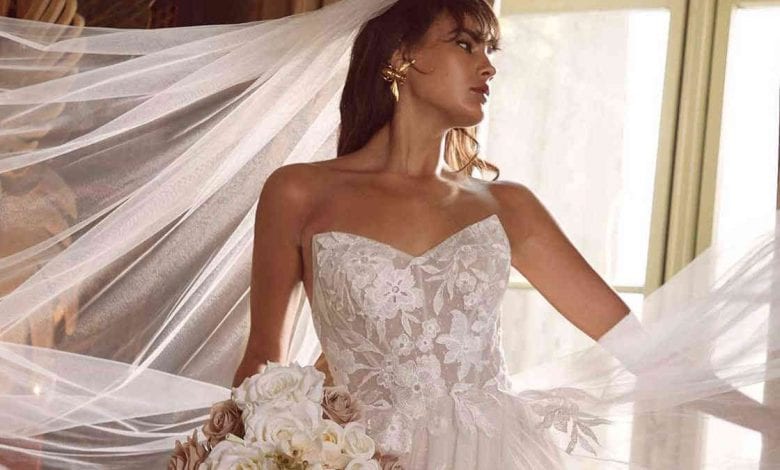 If you are recently engaged and have started the planning of your wedding, everything can be a little bit more complicated due to the impact that COVID-19 has had on our way of life right now. But, this does not mean you should stop planning your wedding. Did you know it can take wedding gowns from 3 to 5 months to come in and bridesmaids' dresses can take between 3 to 4 months to arrive? So, the bright side to the stay-at-home order is that you will have more time to plan the details of your wedding.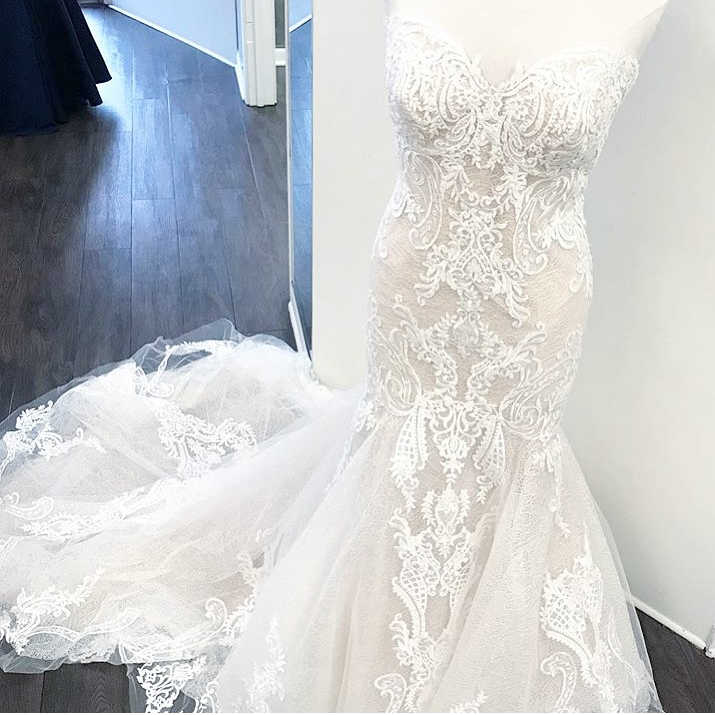 Finding the perfect wedding gown is not always easy and it can be very stressful. There are so many styles to choose from that range from ballroom to mermaid, short to long, and beaded to laced, or a combination of everything in between. Your wedding dress is probably the most important part of the wedding planning that all guests look forward to seeing as you walk down the aisle. With all eyes and photographs on you, the wedding dress must be something that makes you feel like the bride you imagined in your dreams.
Each bride is unique. This is why we have one of the largest selections of wedding gowns in the south offering a variety of options in styles, designers, and budgets. ~ Jordan Schulman, Pearl's Place Bridal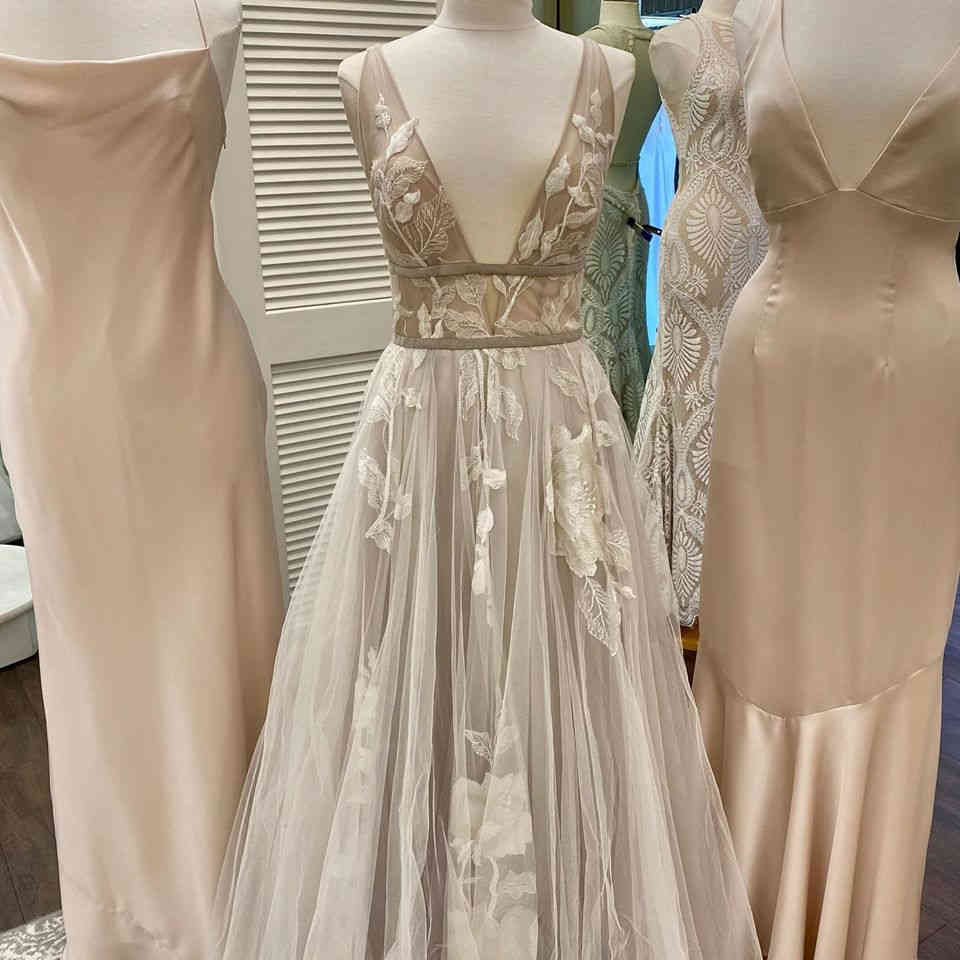 So, where do you start to look for your wedding dress? It is important to start with a budget for your dress. Make sure that you factor in a little bit of wiggle room just in case you fall in love with a dress that is a little out of your comfortable budget. Then, do your research. Look at bridal magazines and wedding websites and cutout photos, print them and save them in a folder on your computer. Remember to be open to all styles, shapes and colors. Next, research your local bridal salons and make an appointment. Be prepared to try on a lot of dresses, but don't forget to bring the images of the dresses that you have found in your research to help in selecting the gowns to try on. At your appointment, bring your most cherished friends and family to help you select your gown, but don't bring everyone. Have your friends and family snap a photo with your phone or camera of the dresses that you like. As you try on dresses, make sure you like the silhouette, fabric and how you feel in the dress. The last thing you will do is say 'Yes' to your dress.
Basic Wedding Dress Selection Tips

First, determine your budget (with wiggle room)
Don't wait until the last minute
Do your Research
Cut/Print/Save photos of wedding dresses you like
Be open to different styles and designers
Research Local Bridal Salons & make an appointment
Bring heels or your wedding shoes to the appointment
Be prepared to try on a lot of dresses
Take photos of each dress that you like
Ask the opinion of those your cherish the most, not everyone
Make sure you like the silhouette, fabric, and movement of the dress
Last, say Yes to your dress
Many Bridal Salons in Metairie will be opening for private appointments soon. Some Bridal Salons are offering virtual appointments, like Pearl's Place Bridal, until they open.
Brides are ready to start looking for their gowns right now. They have had time to research online for their perfect dress and they want to see it in person and try it on. ~Jordan Schulman, Pearl's Place Bridal
If you are looking to schedule a private appointment at a bridal salon, call the store first to see if they are open.
We are ensuring that New Orleans brides will still have their dream dress for their special wedding day. We offer virtual appointments and  ask that brides contact us to schedule future private appointment in our store located at 3114 Severn Avenue in Metairie (PearlsPlace.com). ~Jordan Schulman, Pearl's Place Bridal
So, now that you have said 'Yes' to your future spouse, it is now time to say 'Yes' to your wedding dress.