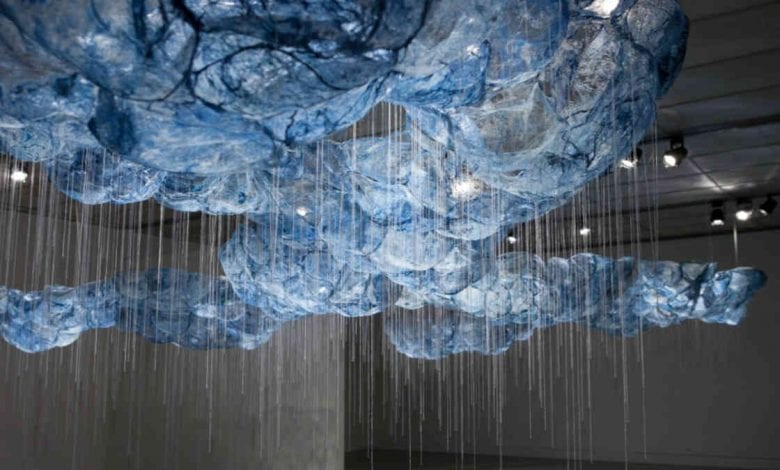 The New Orleans Museum of Art will present Mending the Sky as the museum's first major exhibition following New Orleans' months-long shutdown due to the COVID-19 pandemic. Starting October 10, 2020 and running through January 31, 2021, the exhibition will bring together ten artists' projects that respond to a world turned upside down. Working across the fields of art, animation, and performance, the artists work to shift conversations, challenge entrenched views, and subvert the established order.
"Mending the Sky touches on the many complex ideas that we, as a community, have been challenged to address in the times of COVID-19. This is an exhibition about loss and uncertainty, but also creates space for recovery, healing, and hope."

Susan Taylor, Montine McDaniel Freeman Director at NOMA
What You Need To Know About Mending The Sky
Mending the Sky takes its title from a Chinese fable in which a rip in the sky causes the earth to split open, bringing floods, fires, famine, and disease—until a goddess comes to take on the arduous task of mending the broken sky, according to NOMA. Each of the artworks in the exhibition help give shape to the aftermath of calamity, building towards a more equitable future by helping to envision the new world that might rise in the wake of crisis.
Featured artists include: Beili Liu, Diedrick Bracken, Heidi Hahn, Baseera Khan, Thao Nguyen Phan, Jamilah Sabur, Clarissa Tossin and Lorna Williams. The exhibition will feature installations, paintings and videos.
For more information visit: https://noma.org/mending-the-sky-creating-space-for-care-collectivity-and-critique/?