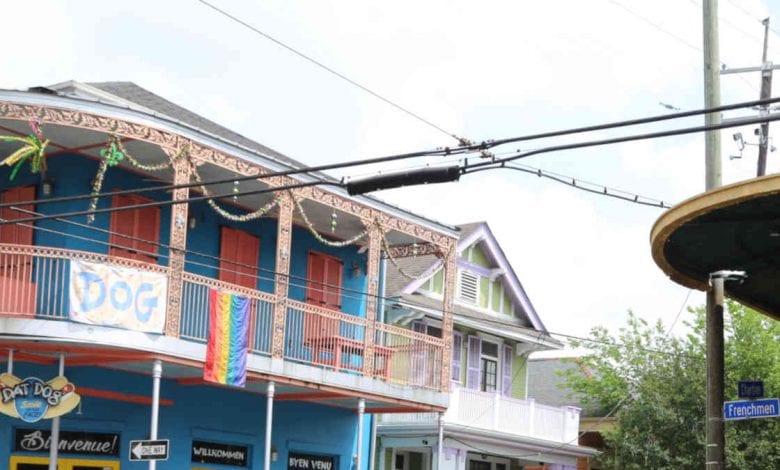 New Orleans misses its live music. Now there is one way you can enjoy some music again on Frenchmen street while social distancing. And if you also like Hot Dogs then this is the event for you: Opera Night with The Opera Festa Singers at Dat Dog on Frenchmen.
You get to enjoy the sights, sounds, smells, and tastes of you favorite combo: Opera and Hot Dogs. The event takes place every other Saturday, on our Dat Dog balcony on Frenchmen. The concerts usually start 7 pm and and end around 9pm. Settle in with your favorite 'dog', a daiquiri, and the mesmerizing talents of featured performers.
What To Expect
Opera performers on the 26th are Robert Wagner (host/emcee, Tenor), Steven Edwards (Pianist), and Vocalists- Maria Hefte, Enrico Cannella, Elizabeth Lowry, Kevin Rouchell, and Jake Wynne-Wilson. This particular Opera performance will be happening from 7-9pm, 9/26, on our balcony at 601 Frenchmen Street. Of course attendees must abide by all current City mandated safety rules and restrictions.
For more information visit: https://www.facebook.com/events/3409813539076527/
As mentioned above the Balcony Opera Concert series will continue every other Saturday. Organizers want to bring back the music we all miss so much on Frenchmen Street, to provide a little support for our local musicians (many who are, very likely, struggling at the moment), and to give our community a little (rule-abiding) fun and enjoyment to look forward to amidst all of the current restrictions we're facing.
I wish I had buckets of money to hire musicians every single night and pay them more than what they deserve… hopefully one day!!

Organizer
About Dat Dog
Dat Dog is a place where amazing and affordable food, fun-loving staff, and bright colors provide you with a sanctuary of joy from the moment you cross its threshold. Combining the soul of Louisiana with the sophistication of Europe, Dat Dog's artfully crafted cuisine of Hot Dogs, sausages (including vegetarian, vegan and fish), burgers and chicken (fried, grilled or tossed in buffalo sauce) are a thing of beauty. The over 30 toppings available at no extra charge allow you to create your very own "jazz improvisation in a bun".
Never miss anything happening in the city: https://neworleanslocal.com/