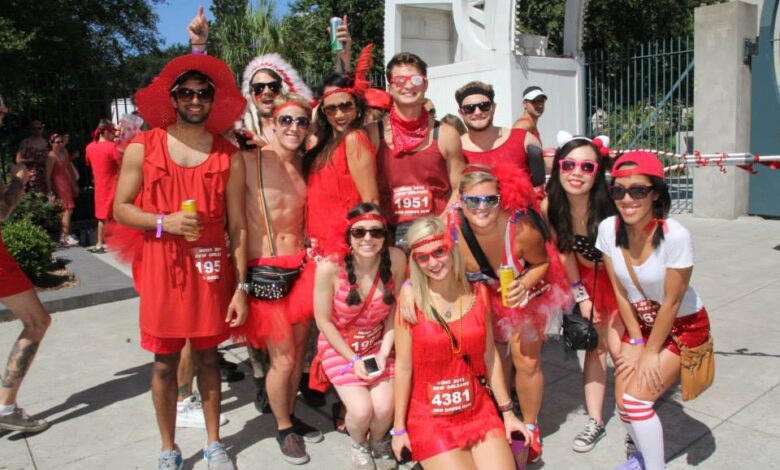 August 13, 2022 |

Give aways are only guaranteed for the first 2000 registered.But hey……what's guaranteed in life anyway?Registration will be open through the Expo
CASH ONLY DAY OF AT THE PARK All online registrations plus $4 processing fee. If you can't participate but would still like to support our fund raising effort you can make a donation at our Donation Page.
100% of our proceeds go to small, local non-profits in the form of grants. You don't have to be a Hasher to wear a Red Dress and drink beer. If you don't know what a "two dogs down down" means, just click the "Non-Hasher" button below and sign up today. If you're a member of a kennel, click the "On On" button below and let's get started.