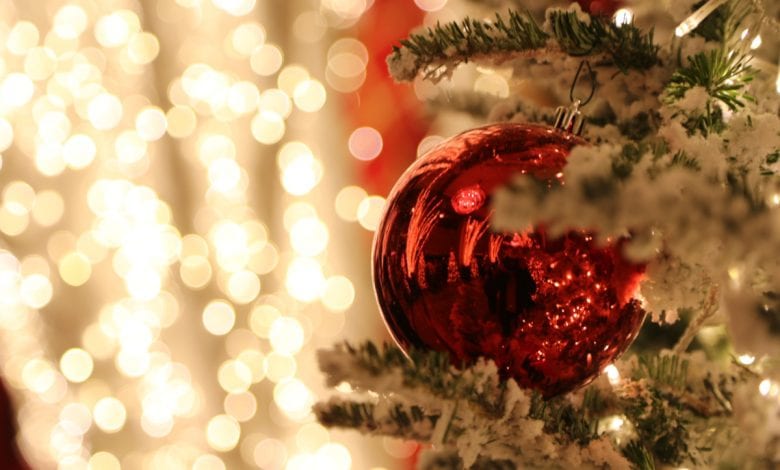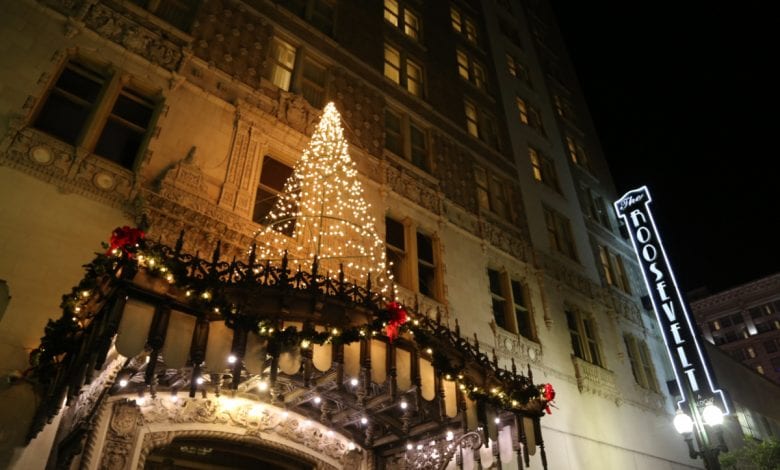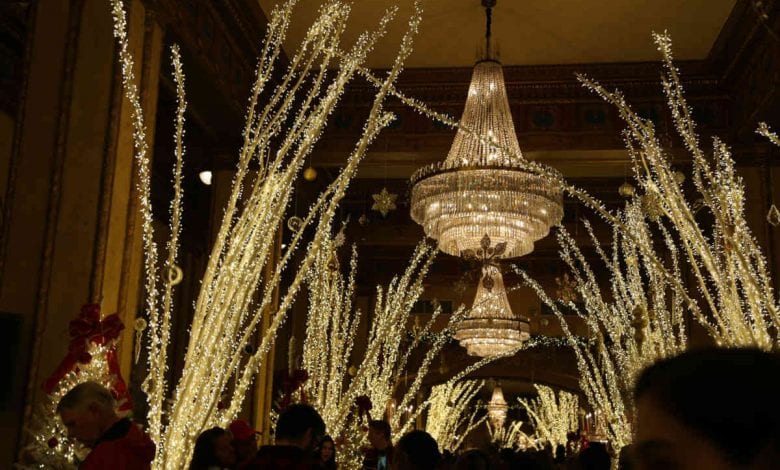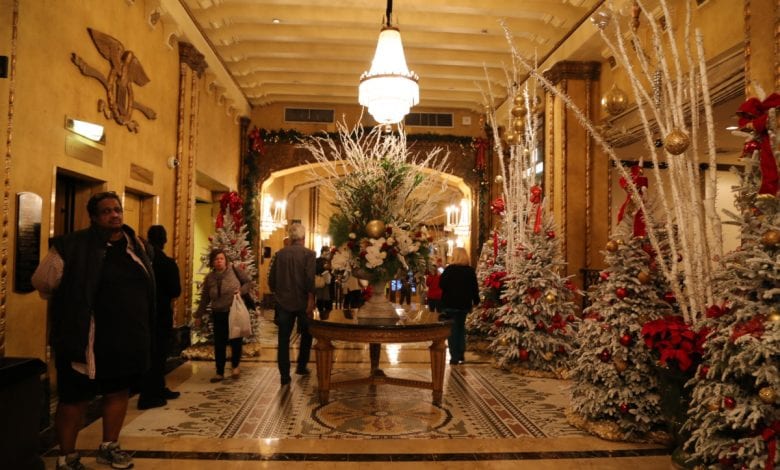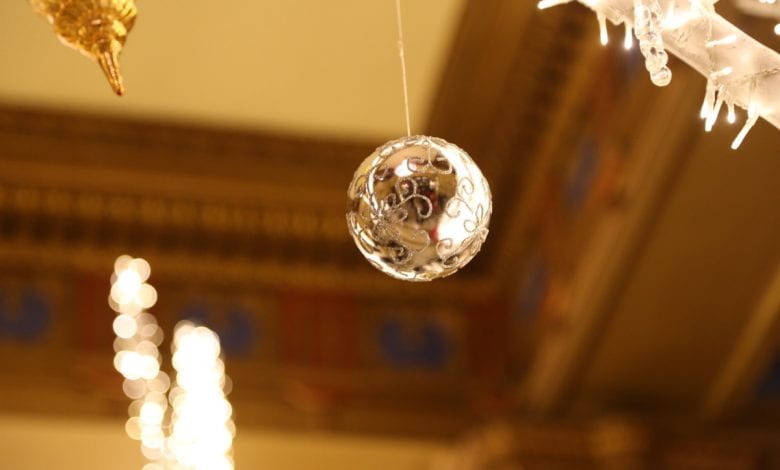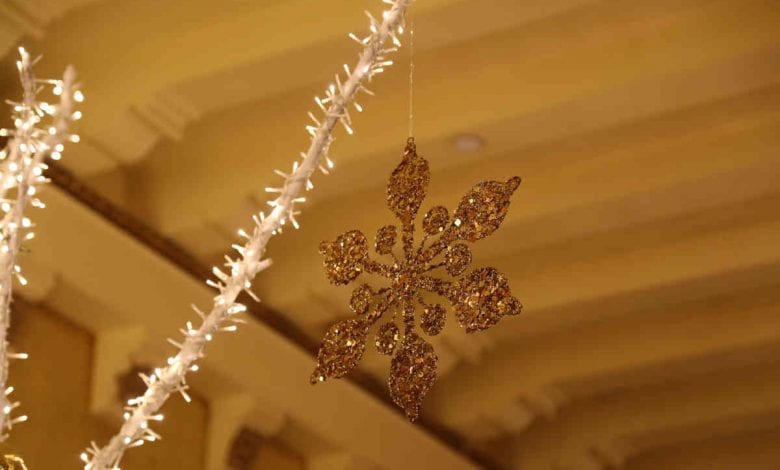 The Lobby of the Roosevelt Hotel now spreads holiday cheer after the lighting ceremony on December 3rd. Did you know that annual Lobby Lighting Ceremony started back in the 1930s? It has been a New Orleans tradition ever since. You can take a look a the holiday decorations through January 4th next year.
So Many More Lights
This year New Orleans local musician Trombone Shorty was the Roosevelt's official lobby lighter. The ceremony kicked off the holiday season with the flip of a switch which ignited the lobby's in sparkling lights and turned it into a dazzling winter wonderland.
Now through January, you can check out the lobby and maybe even take your holiday pictures here which has become a New Orleans tradition. This year the hole expanded the display adding 20,000 lights and almost doubling the bows and garlands. Altogether the hotel now has 44 Christmas trees, 135,572 lights, 3,328 feet of winter branches 2,200 glass ornaments as well 698 hand tied bows. The Roosevelt's Lobby now looks like a Dazzling Winter Wonderland. Take a stroll through the lobby you won't regret it.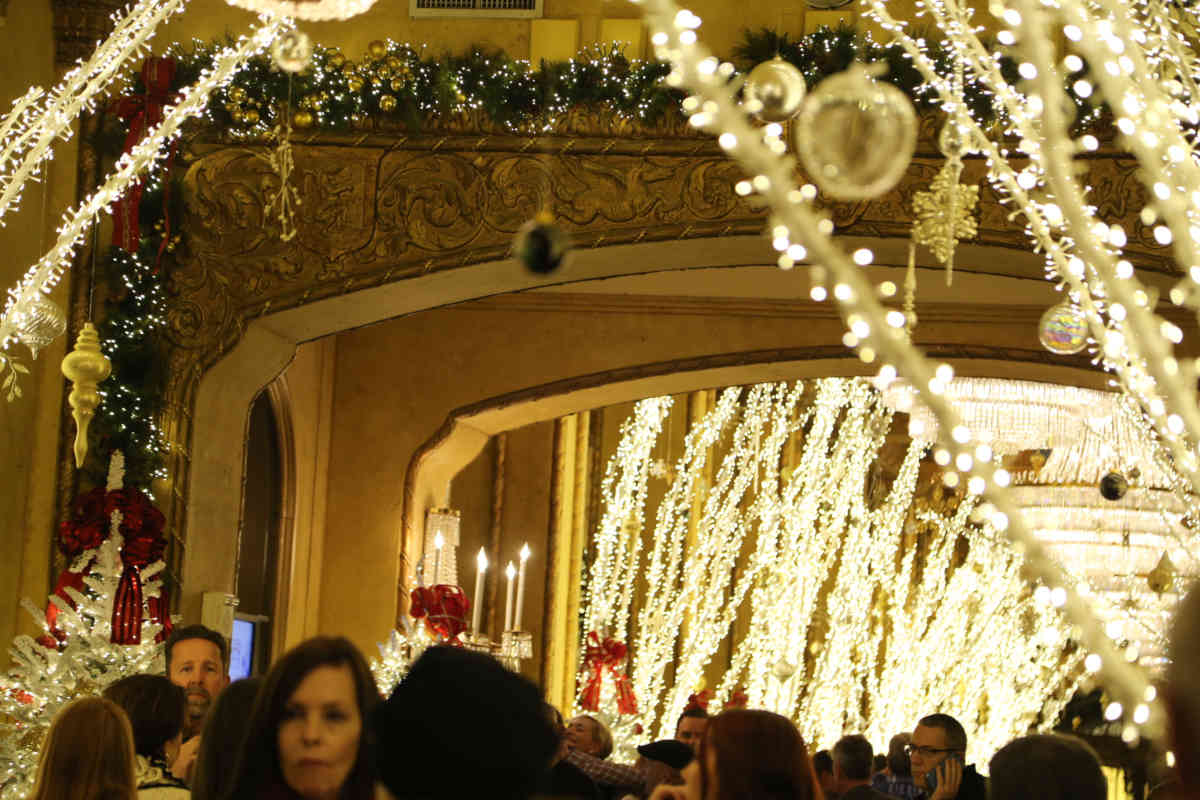 Never miss anything happening in the city: www.neworelanslocal.com