The Humane Society of Louisiana just named Athena 'Rescued Dog of the year'.  It took a team of six animal rescuers to find and help the pit bull mix puppy that had been living near a dumping site on Prosperity Street, in Jonesville, in LaSalle Parish. They say the dump lies at the end of a rather long one-lane road in a very rural area. Thankfully someone saw the scrawny little puppy full of scabs living in the woods near the dump. That's when local rescuers decided to come out and meet where dog  was last seen.
The Long Road To Recovery
A team of volunteers  spent a total of three hours combing the woods and were about to leave when little dog walked out of the woods. The team decided to named the dog Athena. Jeannie McDuff, who volunteers for the newly-formed humane society located in Jonesville, called Catahoula Urban Tails ("CUT"),  took the Athena home and then had her to be examined the next day by Dr. Kelly Hudspeth, founder of CUT and Director of the Catahoula Veterinary Hospital.  Dr. Hudspeth examined Athena and then found that she was suffering from a severe skin infection called demodex. She said in Athena's case the condition was so advanced that it had become life-threatening.  In an  effort to speed up the recovery time, Dr. Hudspeth  put Athena in a hyperbaric chamber  not once, but several times a day. Dr. Hudspeth also gave Athena antibiotics and even sprayed with a topical mixture of essential oils to reduce the inflammation.  They say now Athena is finally showing signs of improvement.

Why Athena
The Humane Society of Louisiana has chosen Athena to be its 'Rescued Dog of the Year' to bring attention to the plight of thousands of homeless animals in our state, to thank the hundreds of rescuers who take in abandoned pets, and to underline the need to construct additional public shelters and make upgrades to existing facilities.
"We get calls every day from somewhere in our state, asking for help in rescuing, housing, or placing unwanted animals and the request for services seems to be expanding as more people recognize the need and are active on social media, where a lot of information on homeless animals is shared and posted." Jeff Dorson, HSL Director.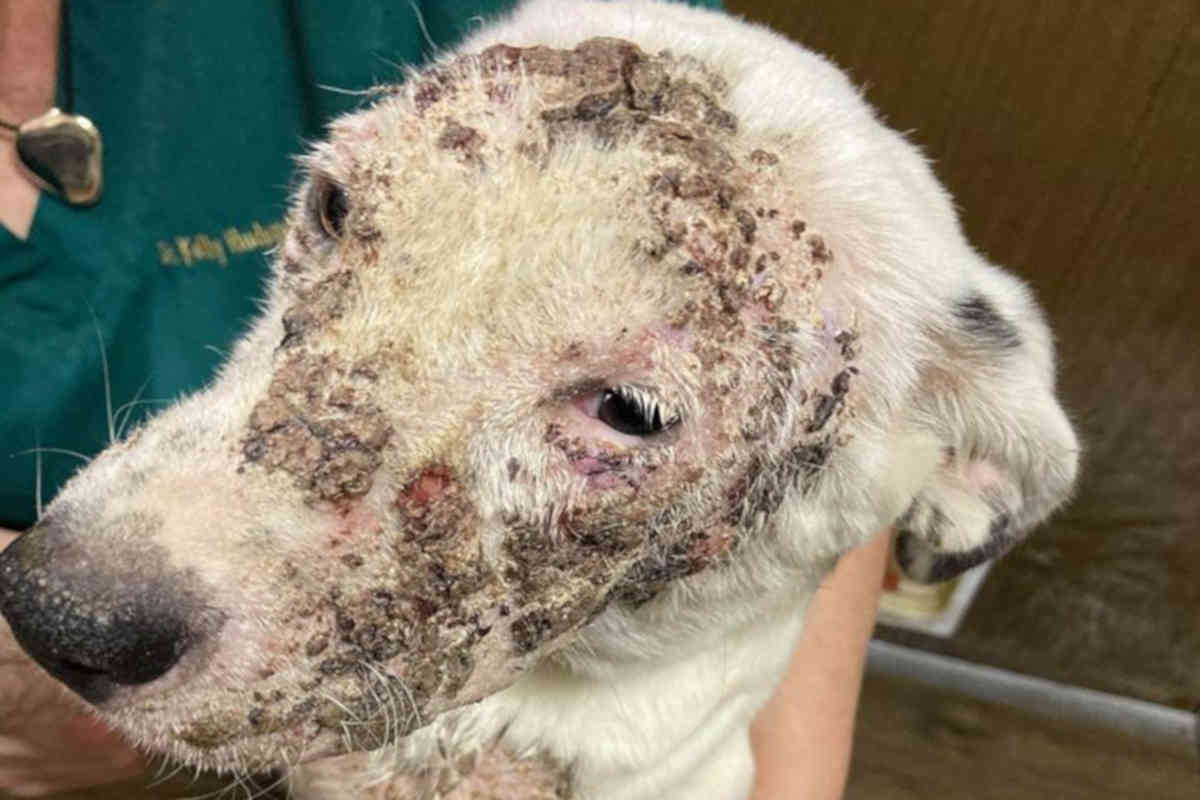 If you want to help Athena and other homeless animals' care, you can do so by donating through the Humane Society's website at www.humanela.org or visit its page on Facebook at https://www.facebook.com/HumaneLA/?epa=SEARCH_BOX. Donations can also be made by calling  the Catahoula Veterinary Hospital at 318-339-9643.