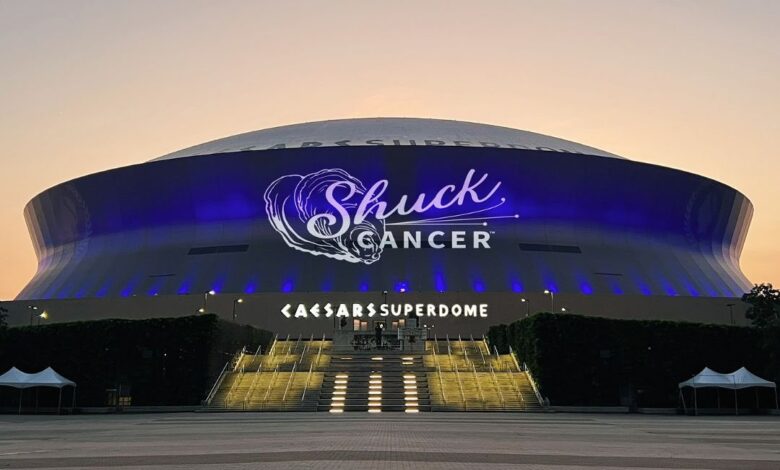 November 16, 2023 |
The 6th Annual Shuck Cancer event will take place at Champions Square located on LaSalle Street. The celebration will be held on Thursday, November 16, 2023 with wine and oyster pairings from across the country. We will have the distinct pleasure of recognizing the top achievements of Greater New Orleans young professionals with live entertainment, revenue enhancers and a silent auction. The money raised from this event will go towards support of local cancer education, advocacy, discovery and patient support services including Access to Care program providing transportation & lodging grants to Louisiana health systems.
The American Cancer Society's Junior Executive Board welcomes you to Shuck Cancer! This board is formed by young professionals in the business community, in partnership with New Orleans restauranteur, John Michael Rowland, to raise awareness and funds through our signature event, Shuck Cancer.
Known as the best party with a purpose in town, Shuck Cancer showcases oysters from across the country, wine pairings, spirits, 30 local restaurants providing non-oyster cuisine, live music, and mobile bidding for our silent auction. Since its inception in 2018, Shuck Cancer donors have raised $850,800 for our Louisiana Patient Transportation Grant Program benefiting cancer patients in area health systems, and helping to equalize cancer outcomes in our community. Having cancer is hard. Getting to treatment shouldn't be.
Tickets click-> HERE