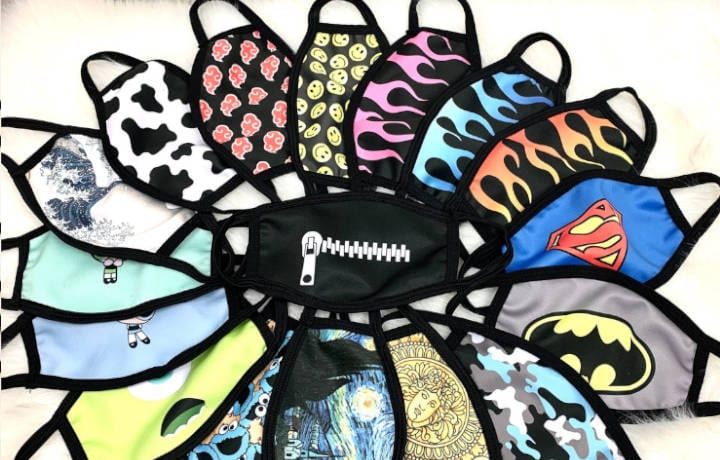 New Orleans is filled with so many talented people from musicians to artists. It must be something in the Joie de Vivre that helps to nurture such wonderful talent. Many local artists have taken their talents and hit the internet airwaves with new songs and others have been inspired by today's heroes in their paintings. Artistic passion always seems to break through and shed light on our wonderful community. Today, New Orleans Local wants to put a spotlight on a local artist who takes the energy and zest for life from the spirit of New Orleans and creates jewelry that is not only beautiful but also affordable – Rachel Maddox Designs.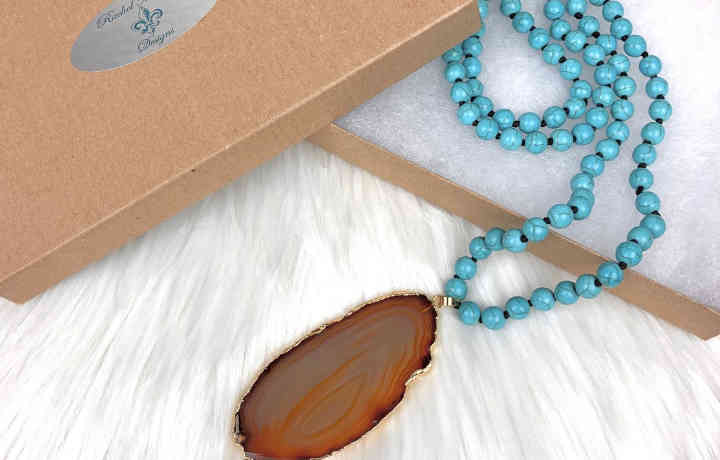 Rachel Maddox is a lifelong resident of New Orleans. She is inspired by the charm of the city from the historic architecture of the French Quarter to the oak trees in Audubon Park and even the Mardi Gras parades that delight locals and tourists alike.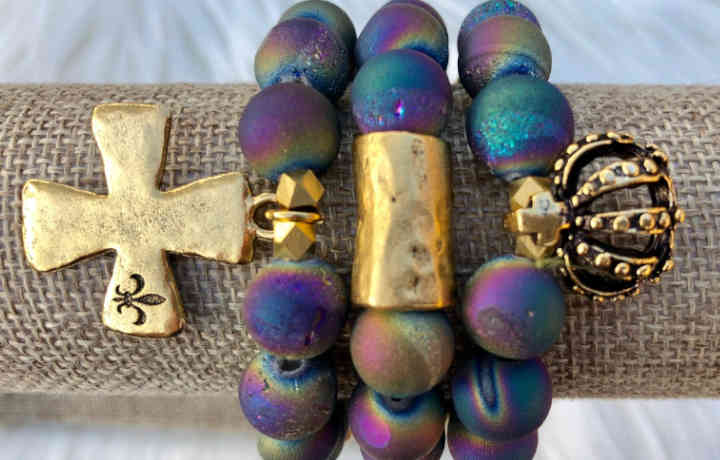 One of our favorite items is a diffuser bracelet shown above. It is a Set of 3 bracelets that are made from 10 MM rainbow electroplated druzy agate round beads, gold pewter crown charm, gold pewter cross/fleur de lis charm, 10mm round black lava rock beads, 4mm brass faceted nugget beads with a stretch cord. It really is a unique piece.
My passion for design and crafting started as a young child. Thanks to my glamorous mother, I was greatly influenced by her impeccable taste and individual style. A true Southern lady, her vintage looks continue to inspire my creations today. ~ Rachel Maddox, Owner of Rachel Maddox Designs
In 2009, Rachel opened her own jewelry business. She has always loved designing and decided to take the next step to share her designs with everyone.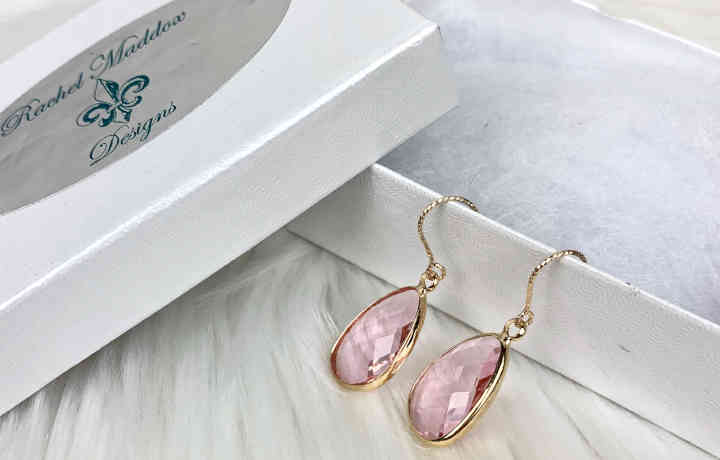 My work is an extension of who I am and definitely comes out in my designs and I would hope that anyone who purchases my pieces will feel the same joy and love that goes into each and every item. ~ Rachel Maddox, Owner of Rachel Maddox Designs
Rachel Maddox Designs is considered by many local New Orleanians to be "the best kept secret" in town for beautiful, affordable jewelry. Her Jewelry Designs are very affordable with earrings starting at $10 but she has necklaces, bracelets and even sets. She has now even added masks to her collection. Don't miss out on supporting a local artist.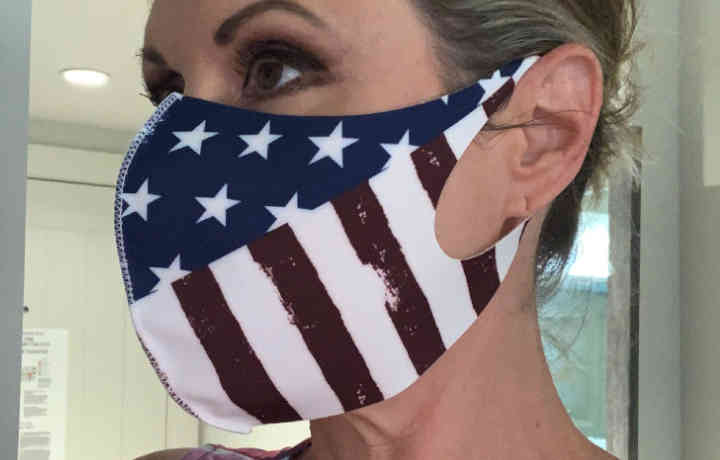 All of Rachel's Jewelry can be found online. See below for her latest designs and online store.
https://www.facebook.com/RachelMaddoxDesigns/
https://www.instagram.com/rachelmaddoxjewelry/