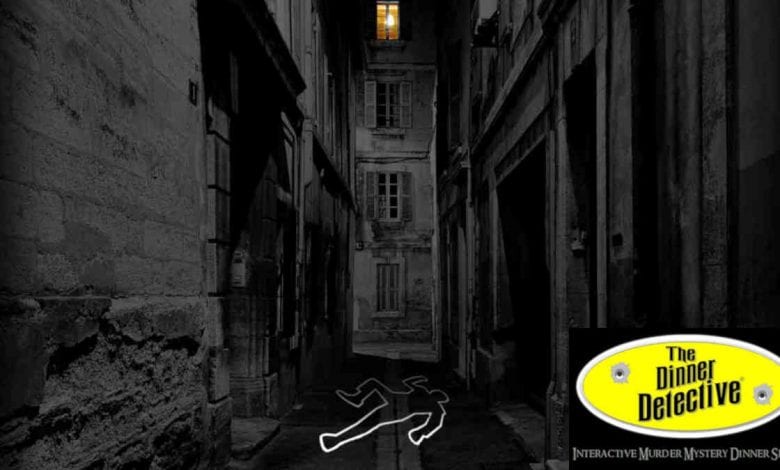 Have you ever been to a murder mystery dinner? Here is your chance to experience one in New Orleans. Dinner Detective is offering an amazing murder mystery show paired with a fantastic four-course plated dinner.
Dinner Detective Time & Dates
Dinner Detective theater will take place at the Hyatt Centric in the French Quarter. You can get tickets for shows on Saturday September 12, October 10 and October 24. Detective Dinner kicks off at 6 p.m.Tickets start at $59.
For more information and tickets visit: https://www.thedinnerdetective.com/new-orleans/murder-mystery-tickets-showtimes/
What To Expect
Organizers promise the Dinner Detective is very different from traditional murder mystery dinner theater!From the very beginning, organizers will hide actors in the audience that are not dressed in costume. You or anyone else in the room can end up being part of the show. Throughout the night, a crime will occur, hidden clues will be revealed, and Detectives will help everyone try to crack the case. In the end, there will be a Prize Package awaiting the Top Sleuth who provides the best answer before the killer is unmasked!
Each ticket includes the award-winning murder mystery dinner theatre show, along with a full plated dinner, waitstaff gratuity, and plenty of surprises during the show. You will be able to enjoy a four course meal during the Dinner Detective experience. For your entrees you will have a choice of Blackened Chicken Breast, Fried Catfish Nest or Sliced Eggplant & Dirty Rice.
The New Orleans murder mystery shows are geared toward adults and carry a PG-13 rating. This means there will be mild content, loud noises, and adult humor will be present. Teenagers ages 15+ with adult supervision are permitted; no infants, toddlers, or young children are allowed to attend.
PLEASE NOTE: Prop guns, loud simulated gunshots, and short lighting blackouts are used as part of the performance!