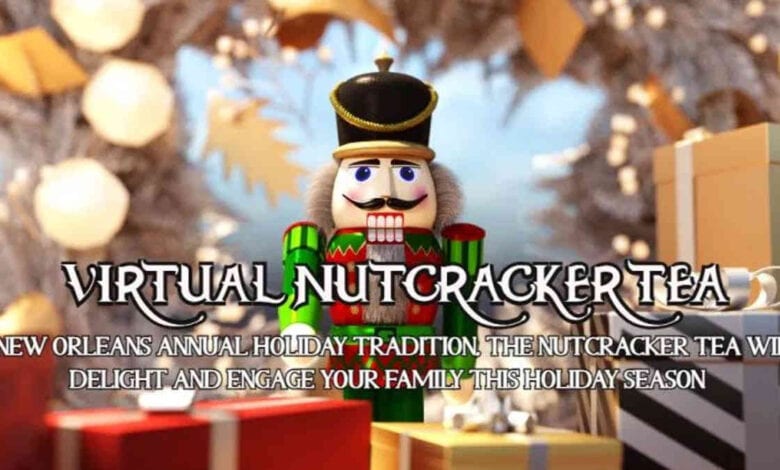 The Nutcracker Tea is a wonderful holiday tradition even during COVID Times. You are invited on December 19- 20, 2020,  for some fun holiday events at the Studio NOLA in Metairie. 
Her Royal Highness, the Sugar Plum Fairy, has made sure to take all COVID precautions for our event this year and has decided to bring the celebration to the comfort of your home.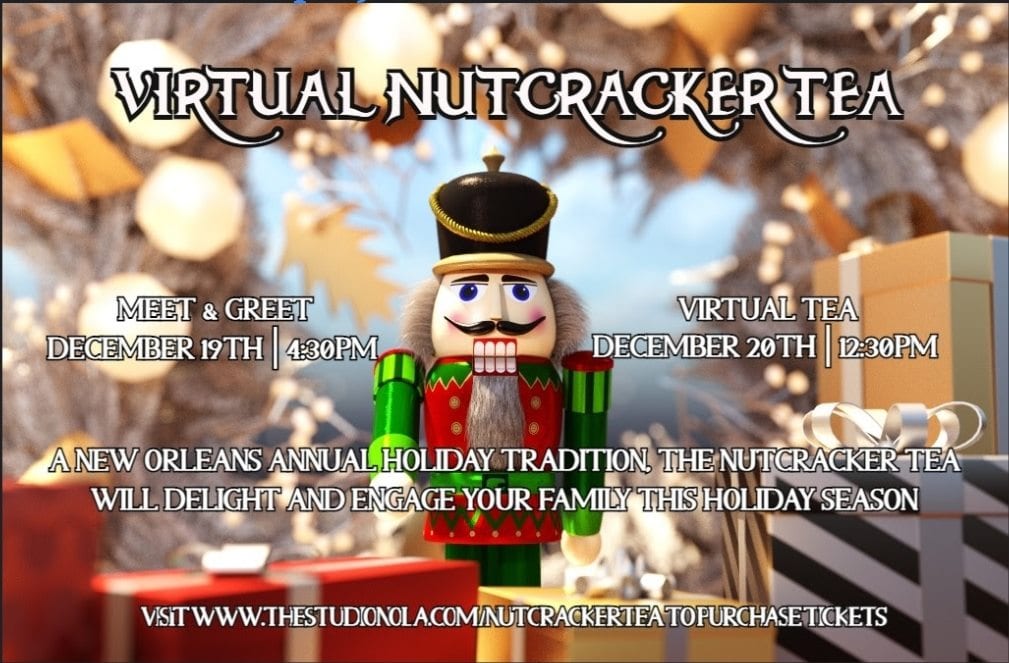 Nutcracker Tea Meet & Greet
On Saturday, December 19th at 4:30pm, celebrate the holiday season with at the dance studios in Metairie located at 3116 N. Arnoult Road, Suite N in Metairie. The meet and greet includes the following:
-Meet the Cast
-Shopping for Stocking Stuffer from our Nutcracker Boutique
-Adults will receive a glass of champagne to enjoy as you walk through
-Games for the kids that include passport to travel through our studios with as an interactive game
-Each Child will receive a balloon sculpture by Balloon Diva
-Professionally taken photograph with Santa of the entire family. Photo will be delivered virtually.
-Pick up your Land of Sweets Basket
Virtual Nutcracker Tea
On Sunday, December 20, 2020, from 12:30-2:30PM, your are invited to celebrate over a virtual platform.  Sugar Plum will host our virtual celebration that will include:
-Clara's favorite holiday music playlist to set the mood
-Craft time with Clara and one of our Russian Dancers
-A reading of story of The Nutcracker
-Backstage look at rehearsals and classes as dancers prepare for our first virtual production
-A Performance of The Nutcracker Suite by students of The Studio School of Dance and company dancers of NOLA Dance Project.
-And more.. We don't want to give it all away!!!
With the purchase of your tickets, your family will receive a link and password to our private live event as well as baskets with all the goodies the will need to join in the festivities.
Your Land of Sweets Basket will include:
-Cup and Saucer
-Nutcracker Theme Tea with Sugar and Honey
-Cinnamon Sugar and Pecan Cookies
-Meringue Treats
-2 Crafts for the young at heart
-Scones with Lemon Curd and Preserves
-Hot Coca Bomb
-Recipe for our Signature Nutcracker Cocktail: Mother Ginger's Holly Jolly Champagne Cocktail
-Swag Bag with items from our Sponsors
-Program for our Virtual Event
-And more…
Ticket Information
By purchasing virtual tickets and baskets you are also be supporting other
local businesses
in the Greater New Orleans Area. The business below have graciously donated products/ swag for our Land of the Sweets Basket ,our Sugar Plum Raffle Baskets or are sponsors of this event: Baked Custom Cakes & Confectionery, The Studio School of Dance, EmbellishNOLA, Dara Wellness, Chronos Body Health Wellness, New Orleans Sign Language Services, LLC., Hannah Bahney Photography Krav Maga New Orleans LLC you for supporting NOLA DANCE PROJECT and all the small business in our area!
Don't live in the New Orleans Area but want to join in holiday fun? Not to worry… We are excited to welcome out-of-town guests for the first time. We are now able to ship our Land of the Sweets Basket anywhere in the U.S. We ask that you please purchase your tickets by Sunday, December 13th so that we have time to ship before our event. Please select the postage option at checkout for deliveries outside the NOLA area.
TICKET PRICES:
Single Tickets will receive: Virtual tea party link, Invitation to the Meet and Greet; Land of the Sweets basket as well as optional add-ons from our NEW add-on menu.
Ticket Bundles will receive: Land of the Sweets basket for each ticket in the bundle; Invitation for each ticket in the bundle to the Meet and Greet; 1 virtual tea party link per bundle (Tea for 6 or Tea for 8 can request 1 addition link via email); as well as optional add-ons from our NEW add-on menu.
**Please make sure to purchase your ticket w/the email address you wish to use for Zoom Link.**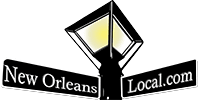 Don't miss out on anything happening in New Orleans. What are you doing during for the holidays? Find out some great options on the New Orleans Local Events Calendar – HERE.  New Orleans Local is your best resource for the latest events happening around town. Are you looking for parties, theater, festivals and anything else? We have everything you need in one location.