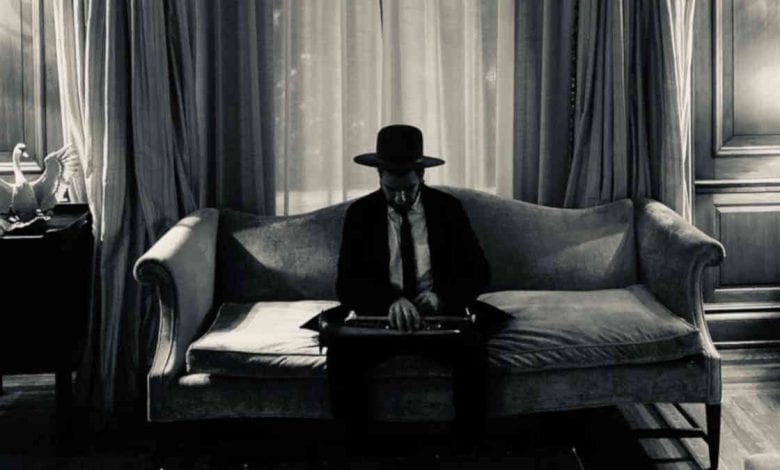 We, in New Orleans, miss our music and our live concerts. Musicians have been missing us, too. While live music venues remain closed, the musicians miss the smiles on fan faces and the vibes from concert crowds. Right now, many musicians are doing what they can to entertain us and themselves. We sat down with Trumpet Mafia's Ashlin Parker, NOLA pianist Matt Lemmler, and John Michael Bradford to find out what they are doing right now to keep live music in New Orleans alive.
Hear the audio interview produced for The Lens' podcast, Behind The Lens:
I feel like there is a lot of language around an audience member craving live music, craving those vibrations……but there is not really that much language around the musicians needing to play for someone.

Ashlin Parker
Watching concerts on live streams is just about all we have for now to replace live venues. But, this format can be very hard for musicians who are used to playing in front of a live audience. There is no live feedback, for instance; no noise, just silence.
"There is somewhat of a dimension loss," explained Parker. "We are going to have to be creative on how to get the music to people."
That may include playing in parking lots or just visiting people in their homes and playing in living rooms. Small, intimate concerts may become more popular moving forward.
A few weeks ago, Bradford and Parker walked over to Lemmler's house for an impromptu jam session, Lemmler on acoustic piano from his home and the rest of the guys blowing horns in the street. Trumpet Mafia members have been putting on socially-distanced street concerts for months now.
These players swear by music's ability to heal and comfort people. That's why Lemmler himself has been live streaming concerts every night since the pandemic started. These concerts can be up to two and a half hours long.
"I open my windows," he said, "I have invited the world into my sanctuary"
"When you don't play all the time, it's like oh…" said Bradford about the street performances. "I started getting like butterflies."
A Little Background
Ashlin Parker is a New Orleans-based trumpeter and educator who has been living in the city for about 13 years. He has been touring with a bunch of different bands including six years with jazz great Ellis Marsalis, whom Parker calls one of his heroes.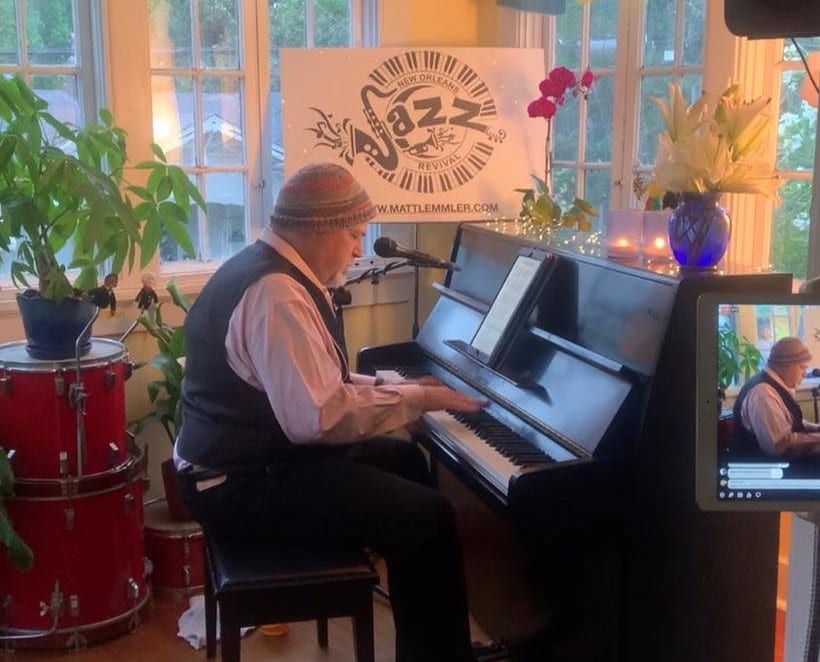 Matt Lemmler is a piano professor at Loyola Jazz Studies. He has been doing live stream shows every night since the Stay-at-Home order was issued. His online concerts start at 6:30 pm. For more information visit: https://mattlemmler.com/donations-tips-accepted-for-matt-lemmler-s-online-concerts-and-to-purchase-signed-autographed-cd-s-and-sheet-music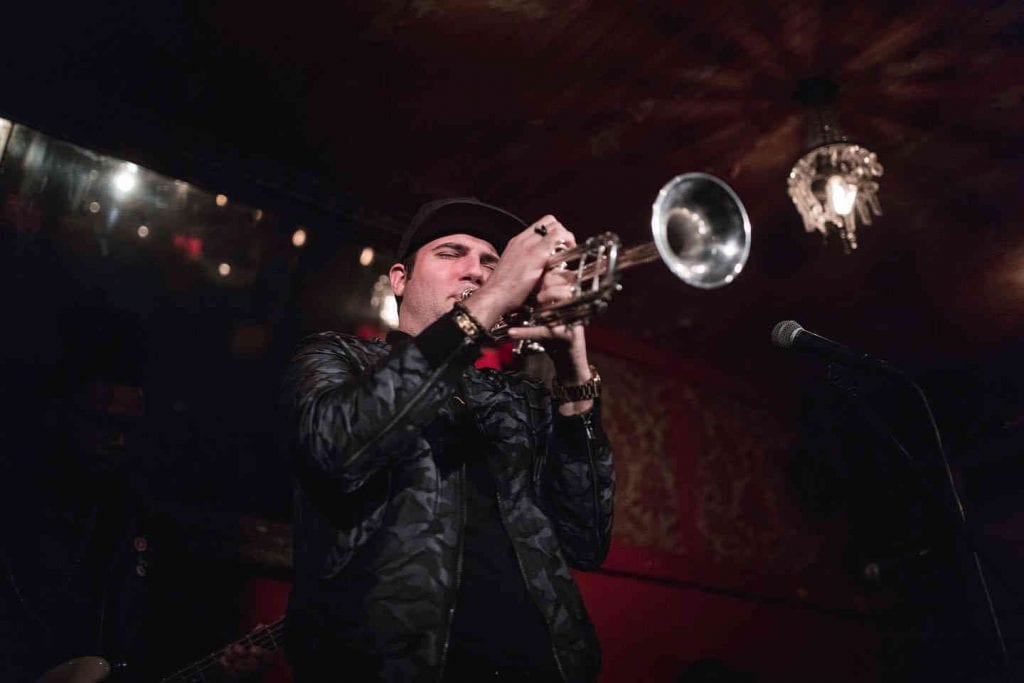 Bradford is a rising trumpet talent from New Orleans. He has lived in Boston and Los Angeles and just recently returned to the city — he says he has been missing New Orleans and our sense of community here.