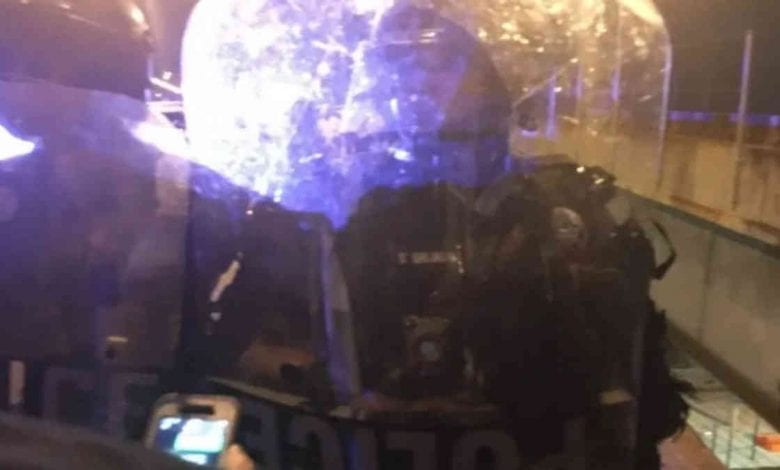 The New Orleans Police Department on Wednesday released a 10-minute, edited compilation of body camera footage from the Wednesday, June 3, confrontation between officers and protesters on the approach to the Crescent City Connection. The department has faced criticism — from activists, healthcare professionals and members of the City Council — for its use of force, including tear gas and projectiles, against what was largely a peaceful protest.
The first half of the video includes several clips of what led up to the initial round, or "volley," of tear gas by police. There were three total rounds used that night. Most protesters exited the bridge after the first. The second half shows a smaller group remaining there, including some who threw tear gas canisters back at police officers and one using a police shield to try to continue to push across. NOPD Superintendent Shaun Ferguson said the department lost two riot shields, two batons and "a host of other equipment that was taken from our officers" that night.
There is little new in the video about what led to the first deployment. Previous videos released over the past few days showed a group of protesters pushing against a police line, and some breaking through, before officers began tossing gas canisters.
For full article and video visit: https://thelensnola.org/2020/06/10/police-release-body-cam-footage-from-expressway-clash-with-protesters/