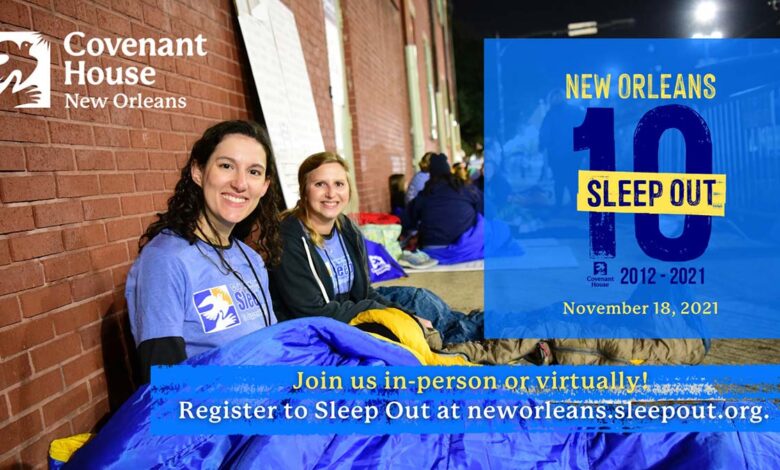 For one night only, Covenant House is hosting a very unique fundraiser. This fundraiser does not involve music or food, but it is sleeping on the street for one night to raise awareness and money about the the youth facing homelessness throughout Louisiana. On November 18, 2021, starting at 7:30pm and ending November 19, 2021, at 6am,  participants are invited to participate in-person or virtually for the 10th Anniversary Sleep Out. 
10th Anniversary Sleep Out Details
TWO WAYS TO SLEEP OUT IN SOLIDARITY WITH YOUTH OVERCOMING HOMELESSNESS
Register now to join 200 business and community leaders for an in-person immersive and interactive experience you will never forget. After engaging with our brave youth and alumni, our sleepers spend one night on the sidewalk with a sleeping bag and a cardboard box – raising funds and awareness, and showing our young people they are not alone.
If you're not able to join us in-person, you may also register to participate virtually (a great option for families)! Our remote sleepers will join us via a live, online stream, giving up their beds at the end of the night to Sleep Out in backyards, garages, porches, terraces, and floors across the country.
Learn more about the 10th Anniversary Sleep Out- HERE.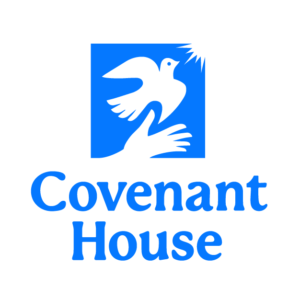 About Covenant House
For over 30 years, Covenant House has offered a lifeline for youth facing homelessness and trafficking. Each day, young people ages 22 and under walk through our doors seeking safety and shelter – and the support they need to build a brighter future. When a young person comes to our shelter, we address their immediate needs first – warm meals, showers, safe beds. But we don't stop at offering an immediate safe harbor. We strive to move each young person forward down a path to independent adulthood, free from the risk of homelessness. Over the last year, we have provided comprehensive services to over 900 youth, providing them with the tools and resources they need to succeed. Learn more – HERE.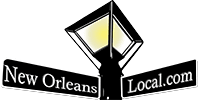 New Orleans Local is your best resource for the latest events happening around the city. If you like the theater, we've got you covered with all sorts of great safe events and lots of virtual events. Whether you are looking for festivals, parties, theater, charity events or events for kids, we have everything you need to be in the "know."  Our Calendar of Events welcomes any organization or business to submit events and happenings – HERE – to help let our community know what is happening around town. Everybody knows about Mardi Gras, but do they know about the latest charitable event, local marathons, holiday events, or reveillon dinners? Submit your event with a great photo, so we can let people know what events you want to help to promote in the New Orleans area.  Laissez Les Bons Temps Rouler!